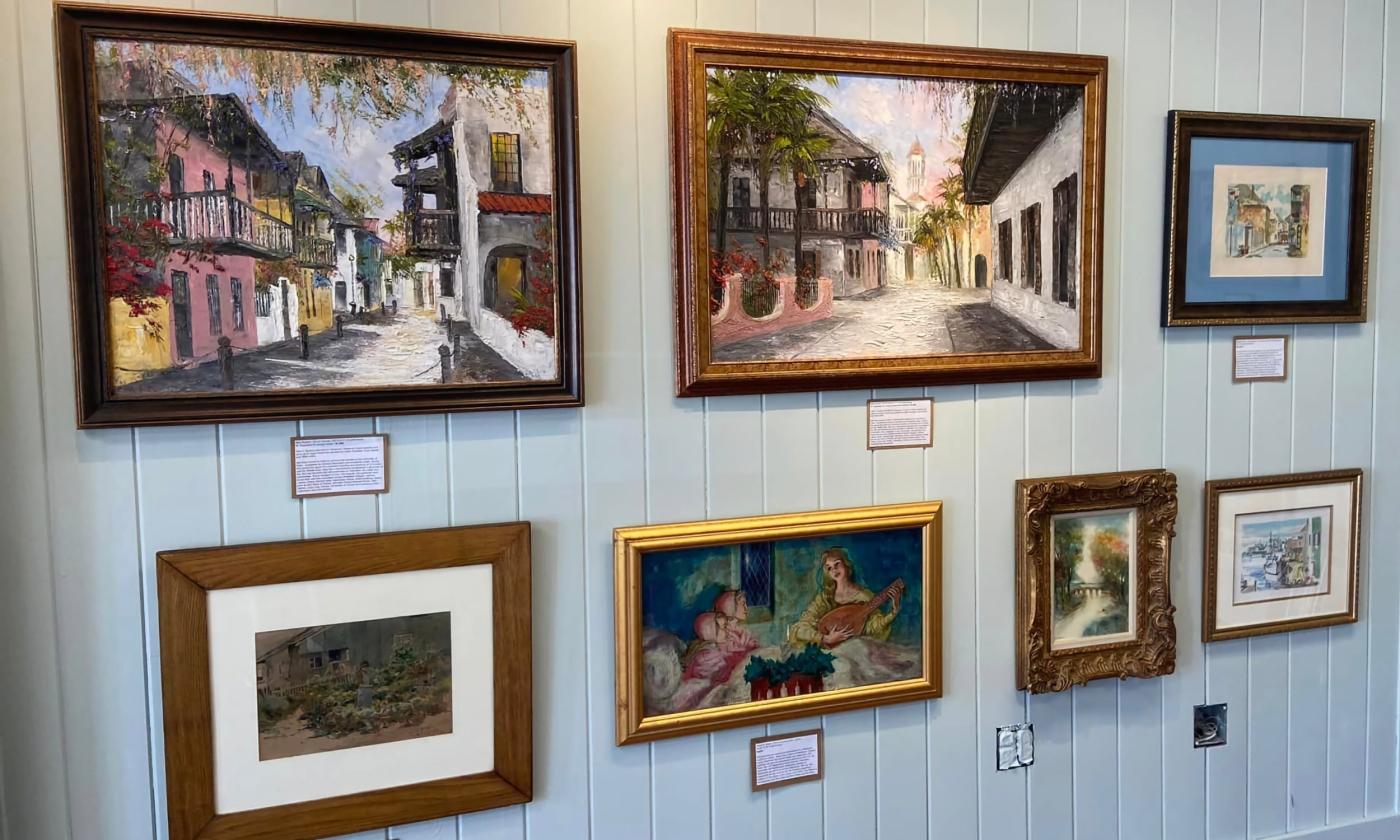 Nestled behind the bustling Avenida Menendez and only a short walk from St. George Street, LiLu's Art & Antiques offers a collection of fine framed paintings. Whether a visitor's tastes trend towards realism or impressionism, watercolors or oils, local or international — LiLu's has art to inspire and impress.
Featured artists include 19th century painters such as Allen Tucker ('America's Van Gogh'), Hallmark illustrators such as David K. Stone, and St. Augustine favorites such as Nina Buxton. After a career in television and film and nearly two decades of operating LiLu's Cupcakes (a bakery in Uptown), owner and proprietor Janeen Sara has delved into the world of art collection. She has hand-curated the collection at LiLu's Art & Antiques and is pleased to be presenting them in her hometown of St. Augustine.
Lilu's Art & Antiques proudly participates in St. Augustine's First Friday Art Walk.