The Drunken Horse
Located next to the Hemmingway House Bed & Breakfast
56 Charlotte St, St. Augustine, 32084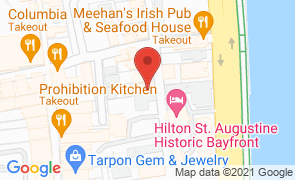 Hours
of Operation
Sun:
11:00 am - 10:00 pm

Mon - Fri:
4:00 pm - 11:00 pm

Sat:
11:00 am - 11:00 pm

The Drunken Horse offers a unique culinary experience based on the original location in the heart of New York City. Offering French dishes with an extensive wine collection, The Drunken Horse is also open for weekend brunch.

The Drunken Horse is known for their Charcuterie boards, the front and back patios, as well as the bar which enables guests to take a peek at the extensive wine inventory.

No Reviews Yet...

Be the first to Review The Drunken Horse!




Things to Do
Near The Drunken Horse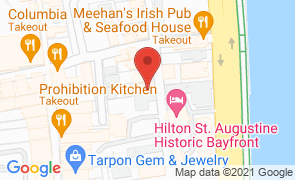 The Drunken Horse
Located next to the Hemmingway House Bed & Breakfast
56 Charlotte St, St. Augustine, 32084
Hours
of Operation
Sun:
11:00 am - 10:00 pm

Mon - Fri:
4:00 pm - 11:00 pm

Sat:
11:00 am - 11:00 pm