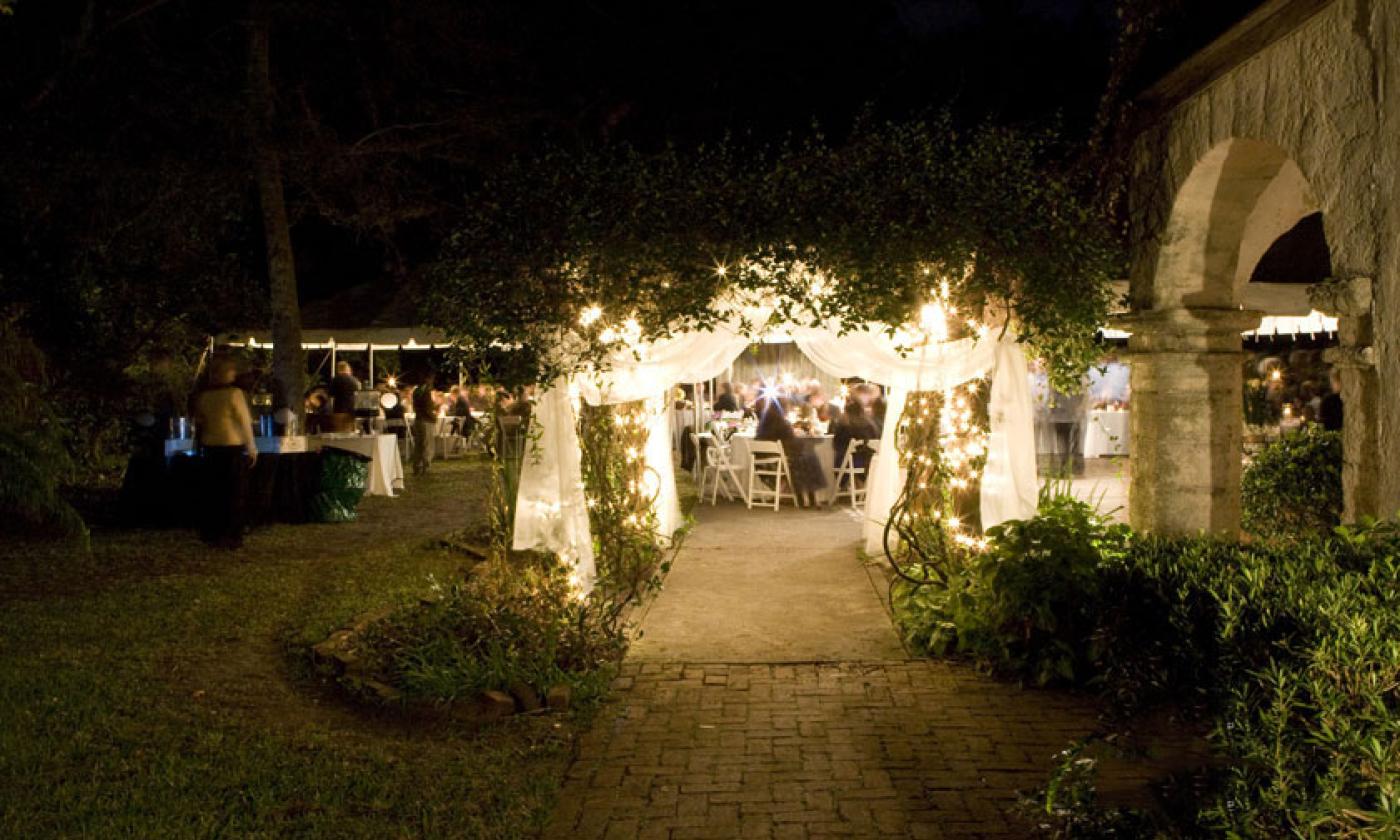 Call for available times.
Llambias House in historic downtown St. Augustine is a beautiful relic of the past, that offers a picturesque garden for weddings. It is also a National Historic Landmark, which adds even more to the allure of this building as a wedding venue in Saint Augustine. There is a beautiful open archway and a large shell-stone wishing well, with magnificent cedars and beautiful foliage all around.
The history and beauty of the Llambias House entice people to share their intimate ceremonies year after year. Beautiful weddings and receptions have been held here for years, so the staff is extremely knowledgeable and experienced. They have bathrooms and a catering kitchen on-site, as well as tables that can be set up along the gardens for seating. Llambias House Gardens can accommodate up to 200 guests, so smaller or slightly larger weddings and receptions fit well.
Prospective brides, grooms, and wedding planners should call (904) 824-2872 for more details and to schedule that special day. The Llambias House Gardens offers a piece of the past with all of its charm, and wedding parties are welcome to bring in their own touches to create a truly unique wedding venue. Llambias House in historic downtown St. Augustine is a beautiful historic site, just perfect for any wedding or reception, or special event.
Capacity: Up to 100 guests, seated or 150, standing.
Call for available times.