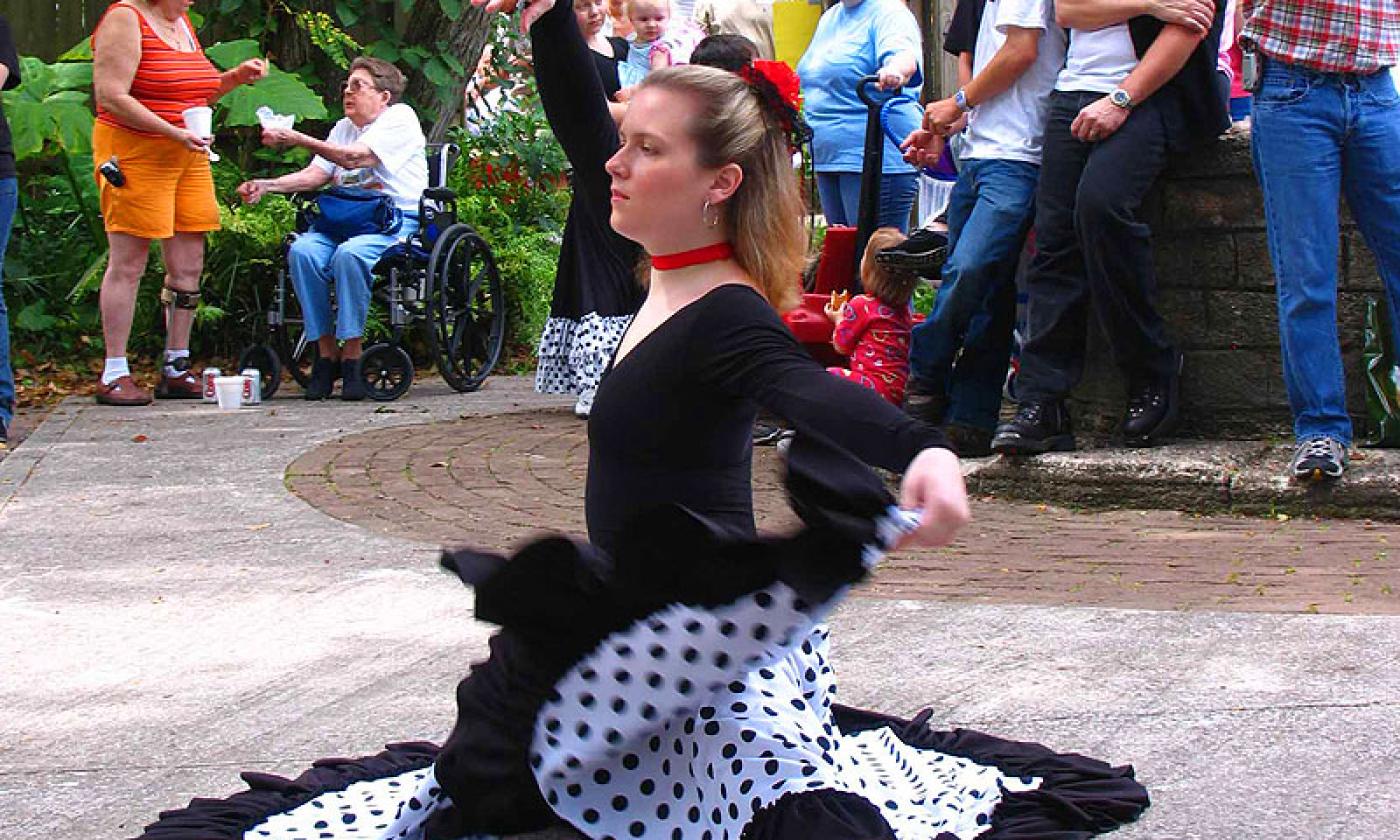 Saturday, March 4, 2023 | 11 a.m. to 2 p.m.
The Minorcan Heritage Celebration 2023 marks the anniversary of the arrival of the Minorcan (Menorcan in Spanish) colonists in St. Augustine. This heritage event takes place on Saturday, March 4, 2023, from  11 a.m. to 2 p.m. and features engaging activities, traditional foods, music, and dancing.
This celebration includes descendants from the original Minorcans in St. Augustine, all traditional sharing dances, songs, stories, and crafts, as well as family photos and Minorcan family crests. 
Food at this event will include delicious variations of pilau (pronounced per-low), Minorcan chowder, and fromajadas, a small pastry made with spiced pie dough, and filled with a cheese and egg mixture. Datil pepper sauce, jellies, and a variety of baked goods will also be available for purchase.
Admission: Free.
When: Saturday, March 4, 2023 , from 11 a.m. to 2 p.m.
Where: The oldest House Museum is located at 14 St. Francis St. in historic downtown St. Augustine, FL 32084.
History of the Minorcans
The term "Minorcan" describes the group of Mediterranean people (about 1,400 in all) who came to British East Florida in the late 18th century to work as indentured servants on a plantation settlement in New Smyrna. Many of these were actually from the island of Minorca. Still, they were joined by many others who were from other Mediterranean towns and regions, including Greeks, Italians, Corsicans, French,
 and Spanish. Their first several years in Florida were harsh and their numbers decreased, but in 1777, they were granted a space to settle in the northwest section of the fledgling port town of St. Augustine. They have been an integral part of the community of the nation's oldest city ever since.