Marsh Creek Country Club
169 Marshside Drive, St. Augustine, FL, 32080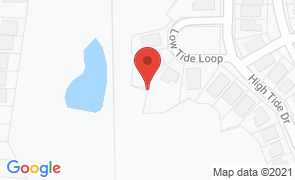 Hours
of Operation
Sun:
9:00 am - 7:00 pm

Mon:
9:00 am - 4:00 pm

Tue:
9:00 am - 7:00 pm

Wed:
9:00 am - 8:30 pm

Thu:
9:00 am - 7:00 pm

Fri:
9:00 am - 8:30 pm

Sat:
9:00 am - 7:00 pm

This 18-hole, members-only golf course was designed by former PGA touring professional Mark McCumber. This course is one of the most professional and manicured courses of North Florida. Beginners and experienced players can tee off at Marsh Creek and both find the course an exciting and challenging one.

There are couples golf lessons, as well as singles, with a practice facility, two putting green and chipping areas, a fully stocked pro-shop, a separate instructional tee and many more extras.

Not only does the challenging golf course entice people to visit Marsh Creek, but also the clubhouse offers great amenities. Marsh Creek Country Club is situated on a barrier island between the Atlantic Ocean and the Intracoastal, which offers amazing and scenic views from the clubhouse's patio. Sitting out there you may see any variety of wildlife, while enjoying a great meal and drinks.

No Reviews Yet...

Be the first to Review Marsh Creek Country Club!




Restaurants
Near Marsh Creek Country Club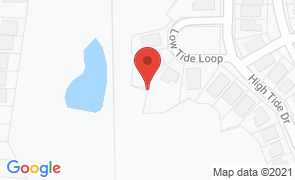 Marsh Creek Country Club
169 Marshside Drive, St. Augustine, FL, 32080
(904) 461-1101
Hours
of Operation
Sun:
9:00 am - 7:00 pm

Mon:
9:00 am - 4:00 pm

Tue:
9:00 am - 7:00 pm

Wed:
9:00 am - 8:30 pm

Thu:
9:00 am - 7:00 pm

Fri:
9:00 am - 8:30 pm

Sat:
9:00 am - 7:00 pm