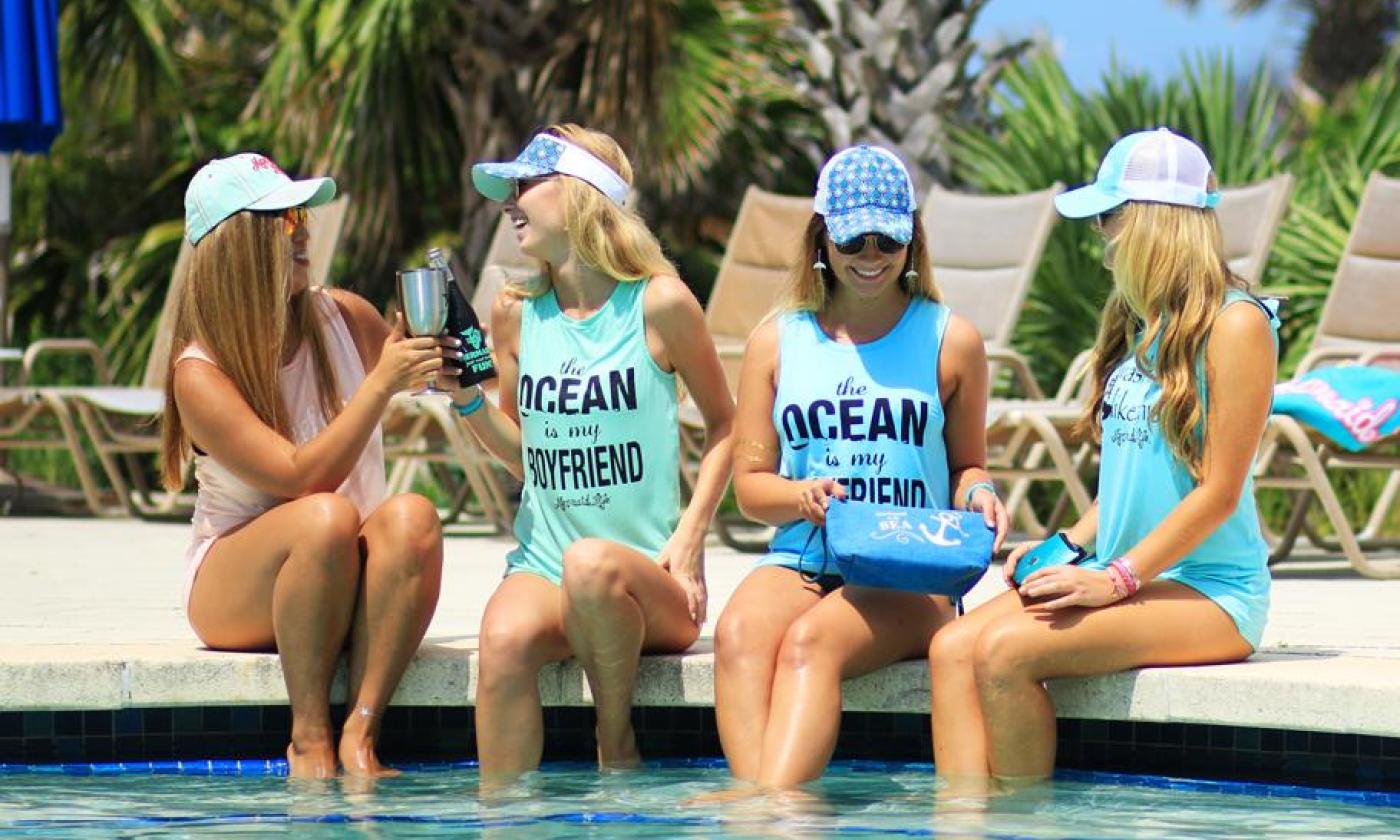 Currently closed.
Mon - Thu:
10:00 am - 6:00 pm
Fri - Sat:
10:00 am - 8:00 pm
Mermaid Life ® is a boutique specializing in women's lifestyle apparel and accessories. The shop's products are mermaid-themed and are sold in nearly 300 locations including in the Carribean and Bahamas. Visitors looking for a beachy gift will find a variety of items to choose from.
Find beachy apparel, hats, t-shirts, and jewelry amongst the selection of gifts available at Mermaid Life ®. Visitors can treat themselves to Mermaid Life ® towels, phone cases, and drinkware.
The company was started by President and Sea-E-O Milena Lyons who wanted to create a unique lifestyle brand for women. The brand aims to serve ladies with a connection to the water, whether it be surfing, boating, fishing, swimming, or sailing. They also have a Mermaid Life ® Girl collection with items for children including a fun youth monofin. 
Check out Mermaid Life online.
Currently closed.
Mon - Thu:
10:00 am - 6:00 pm
Fri - Sat:
10:00 am - 8:00 pm