Milano Room - Events
Located in the Amici Italian restaurant
1915 A1A South, St. Augustine Beach, FL, 32080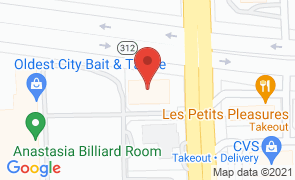 Hours
of Operation
Call for availability.
The Milano Room is a beautiful venue is located at Amici Italian Restaurant on Anastasia Island in historic St. Augustine. This space provides spacious and sophisticated banquet facilities for any event such as a wedding rehearsal dinner, wedding reception, birthday, or even a reunion. This beautifully appointed party room is completely private and features a lounge that leads into the party room. Guests can use the private bar/lounge and small outdoor patio.

The Milano Room is always private as only one wedding/event at a time is hosted. Enjoy the ambience of rich cream and terra cotta floors, personalized table settings, fine art and granite bar. There are three beautiful rooms and a bar area. No matter the size of your reception, all three rooms can be opened if needed. The grand ballroom alone can accommodate up to 150 guests with seating and a dance floor. The Milano Room at Amici Italian Restaurant provides an amazing venue and also delicious catering and great wait service. Call today for more details on the Milano Room and enjoy your exquisite wedding reception or special occasion.

Capacity: Up to 150 guests, seated or 200, standing.
Restaurants
Near Milano Room - Events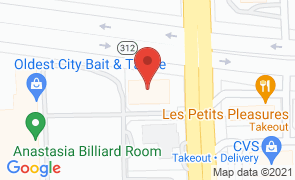 Milano Room - Events
Located in the Amici Italian restaurant
1915 A1A South, St. Augustine Beach, FL, 32080
(904) 461-0102