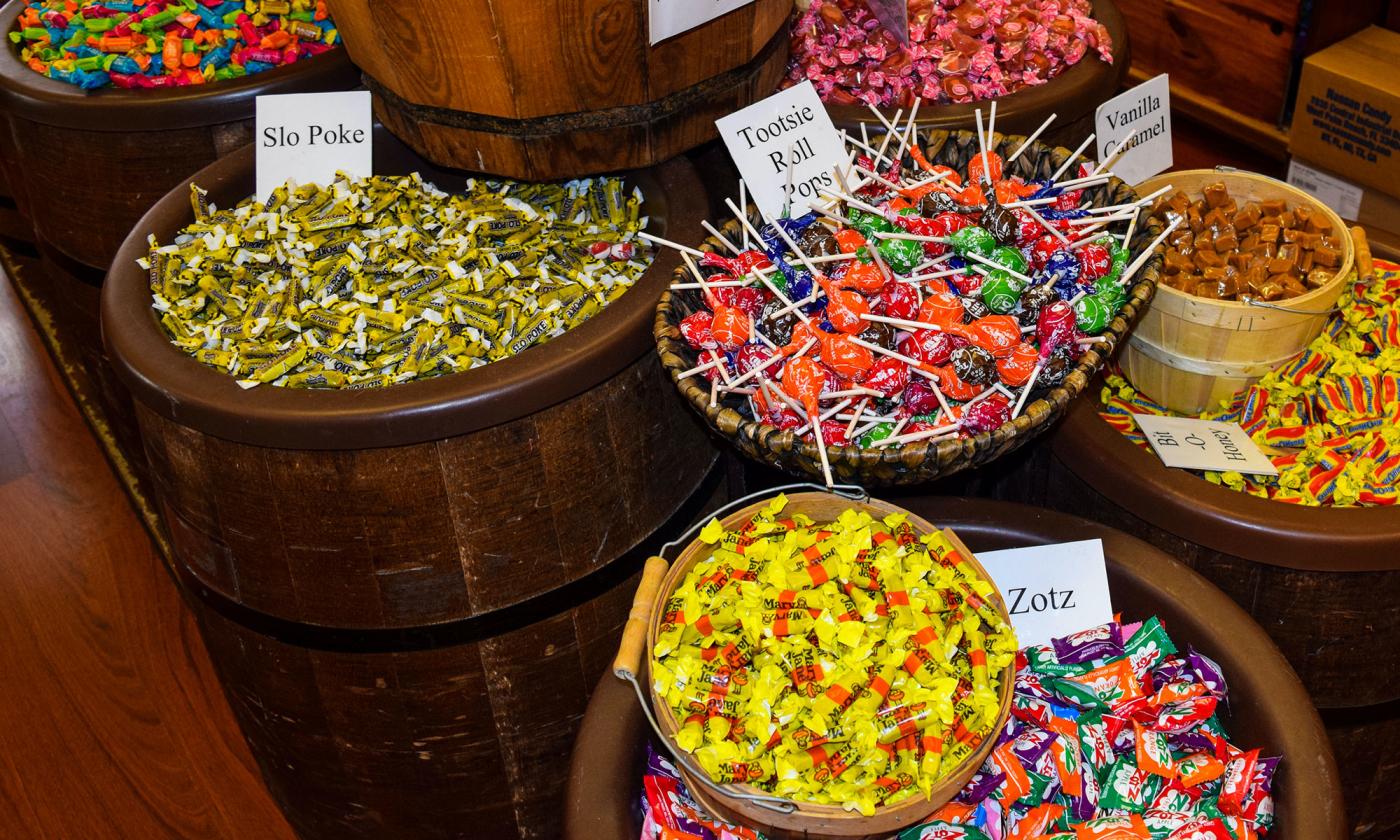 Currently closed.
Mon - Wed:
9:00 am - 9:00 pm
An icon of St. Augustine, Mix and Match Candy Shoppe has been in the same location on St. George Street for more than 30 years. The shop features candy visitors - and their parents - enjoyed as children. Guests are able to select an assortment of candy from the numerous baskets, bins, dishes, and self-service containers spilling over with old fashioned favorites.
Visiting Mix and Match Candy Shoppe is like entering a time machine when buying candy was the only thing on the "to do" list.
The shop is the perfect place for a sweet pit stop to enjoy now - or later.
Currently closed.
Mon - Wed:
9:00 am - 9:00 pm