Burrito Works Taco Shop
On St. George Street in historic downtown
114 St. George St, St. Augustine, 32084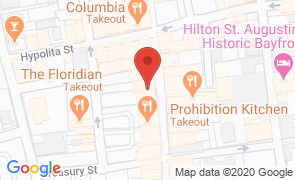 Hours
of Operation
Sun:
11:00 am - 2:30 am

Mon - Thu:
11:00 am - 10:00 pm

Fri - Sat:
11:00 am - 2:30 am

The Burrito Works Taco Shop offers amazing Baja Mexican food at good prices, using all-natural hormone-free meats and fresh local produce. This restaurant is located on St. George Street in downtown St. Augustine.

With a wide variety of Mexican dishes and a unique, funky environment, Burrito Works offers burritos, tacos, quesadillas, nachos, tostadas, their world famous Mexican UFO, all natural fruit smoothies, and more. The portions are generous, and the service is friendly.

Burrito Works is open for late-night dining as well — until 10:00 p.m. Monday through Thursday, and until 2:30 a.m. Friday through Sunday.

On the beach? Check out A1A Burrito Works at 671 A1A, St. Augustine on Anastasia Island.
Things to Do
Near Burrito Works Taco Shop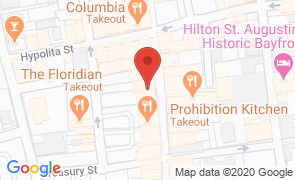 Burrito Works Taco Shop
On St. George Street in historic downtown
114 St. George St, St. Augustine, 32084
Hours
of Operation
Sun:
11:00 am - 2:30 am

Mon - Thu:
11:00 am - 10:00 pm

Fri - Sat:
11:00 am - 2:30 am