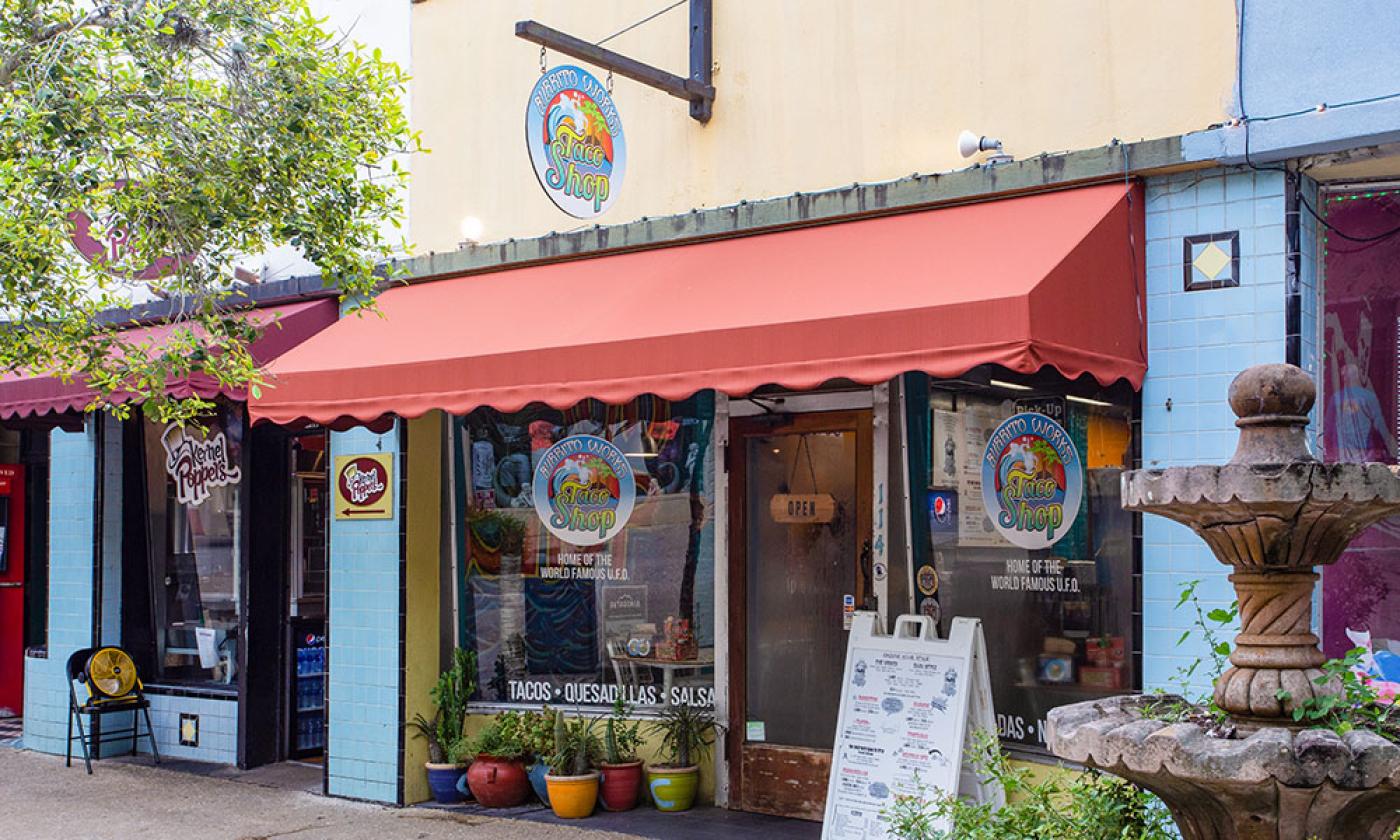 Mon - Thu:
11:00 am - 10:00 pm
Fri - Sat:
11:00 am - 2:00 am
The Burrito Works Taco Shop offers amazing Baja Mexican food at good prices, using all-natural hormone-free meats and fresh local produce. This restaurant is located on St. George Street in downtown St. Augustine.
With a wide variety of Mexican dishes and a unique, funky environment, Burrito Works offers burritos, tacos, quesadillas, nachos, tostadas, their world-famous Mexican UFO, all-natural fruit smoothies, and more. The portions are generous, and the service is friendly.
Burrito Works is open for late-night dining as well.
On the beach? Check out A1A Burrito Works at 671 A1A, St. Augustine on Anastasia Island.
Mon - Thu:
11:00 am - 10:00 pm
Fri - Sat:
11:00 am - 2:00 am