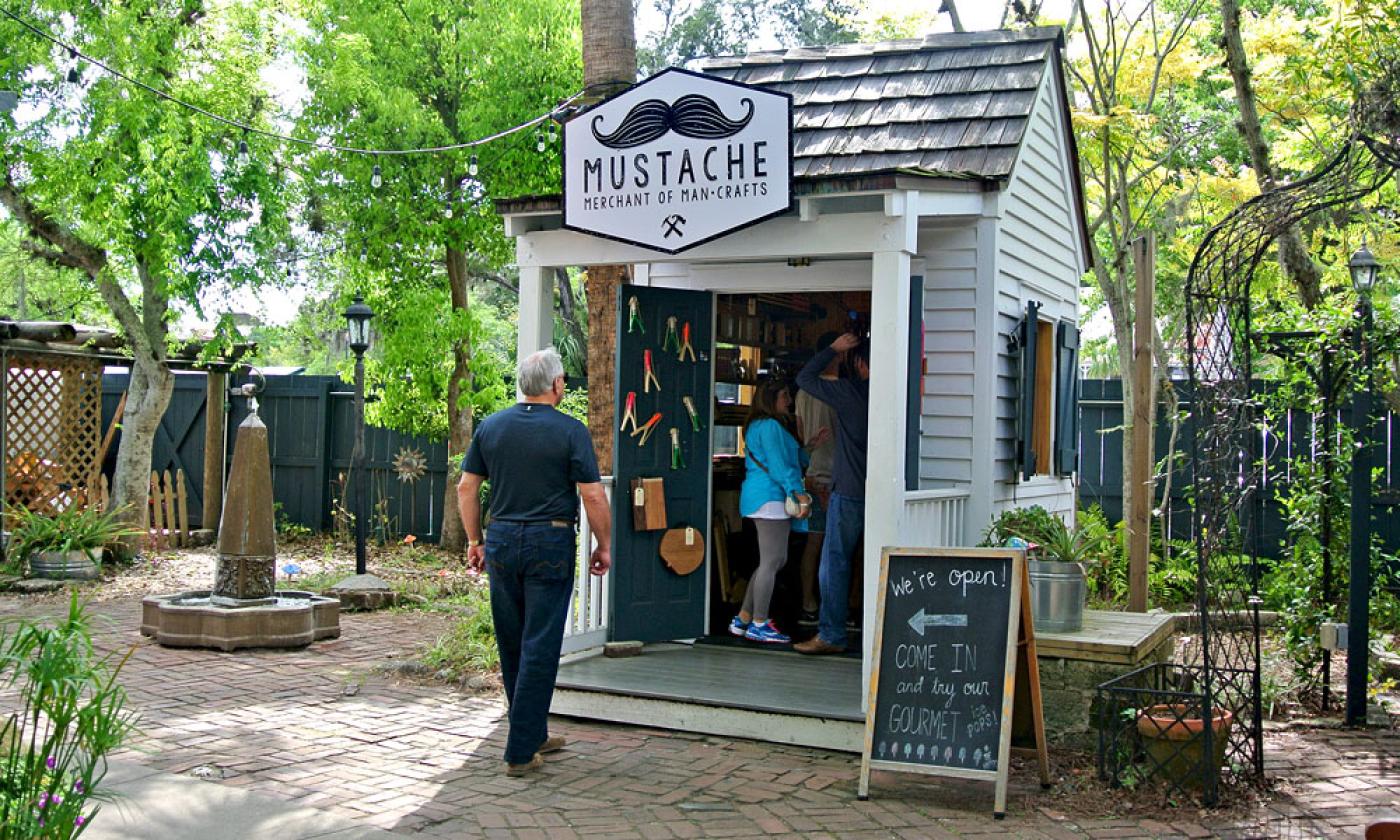 Currently open.
Mon - Sun:
10:00 am - 6:00 pm
Mustache: Merchant of Man Crafts offers all people the opportunity to learn about and purchase hand-crafted tools, leather, and ceramic products — the types of things that were vital to those who lived years ago.
Mustache offers woodwork and leather goods, books, accessories and other products and tools to help men and women today rediscover the almost lost skills of past generations. The shop also carries Oak & Adze products, which are made for the "gentleman adventurer."
This small store has a carefully curated inventory, and can be found in the courtyard behind Hyppo on St. George Street.
Currently open.
Mon - Sun:
10:00 am - 6:00 pm