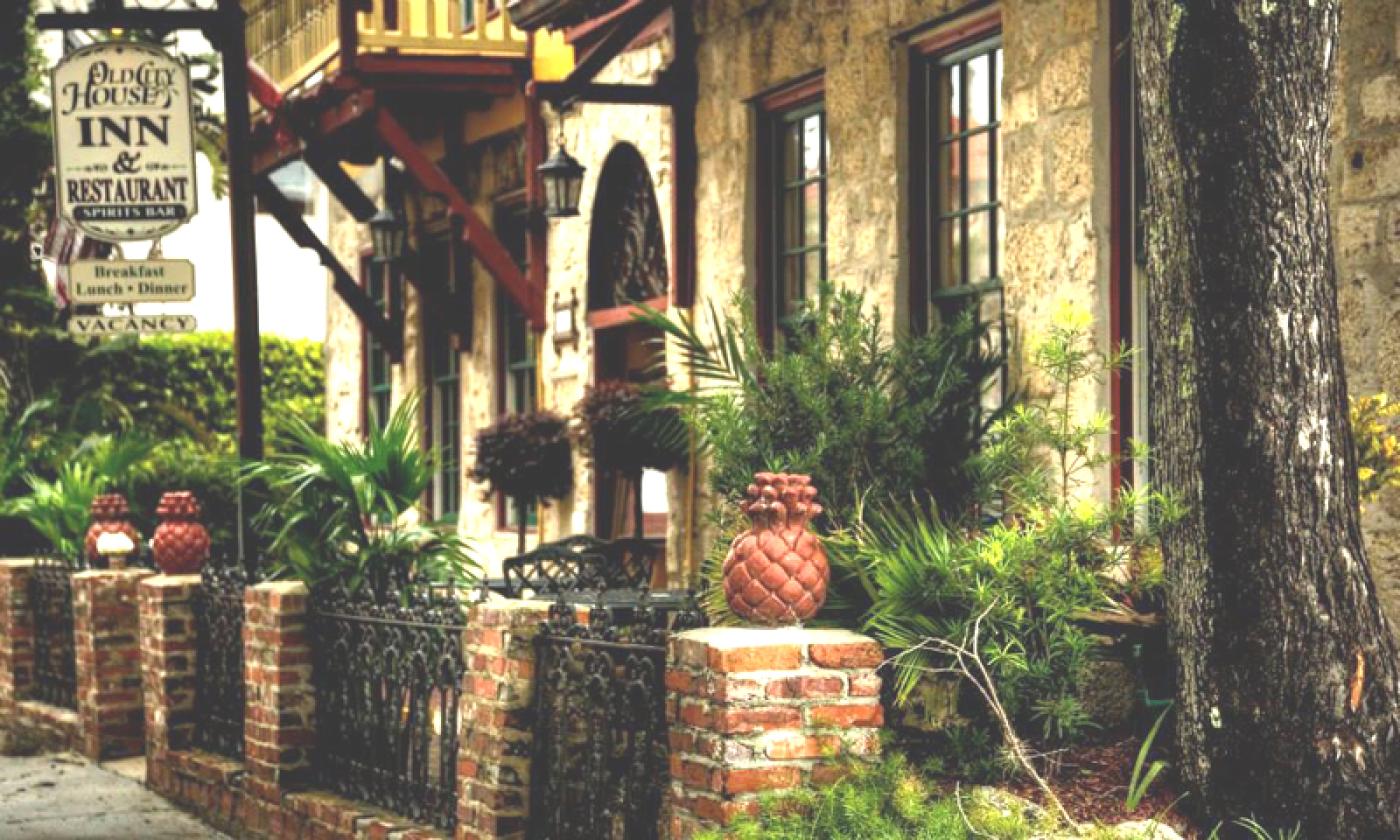 Currently closed.
Mon - Sat:
5:00 pm - 9:00 pm
The Old City House Inn located in the heart of Historic Downtown St. Augustine provides quality service  and makes special occasions unforgettable. One of St. Augustine's premier bed and breakfasts, the inn has been in existence for over 20 years. The Old City House is the only hotel in St. Augustine with a full- service restaurant and bar.
The Old City House Inn specializes in intimate weddings from 10 to 80 people or more. Events are served buffet style or individually by their highly trained wait-staff. Their delicious food has won many awards, including the "Best Upscale Taste" by Taste of St. Augustine from 2002-2007, and one of Florida's top 100 restaurants since 1990.
The Inn will help guests make arrangements for equipment rentals, flowers, decorations, and musicians.
For more information please call (904) 826-0113, or visit their website here.
Currently closed.
Mon - Sat:
5:00 pm - 9:00 pm