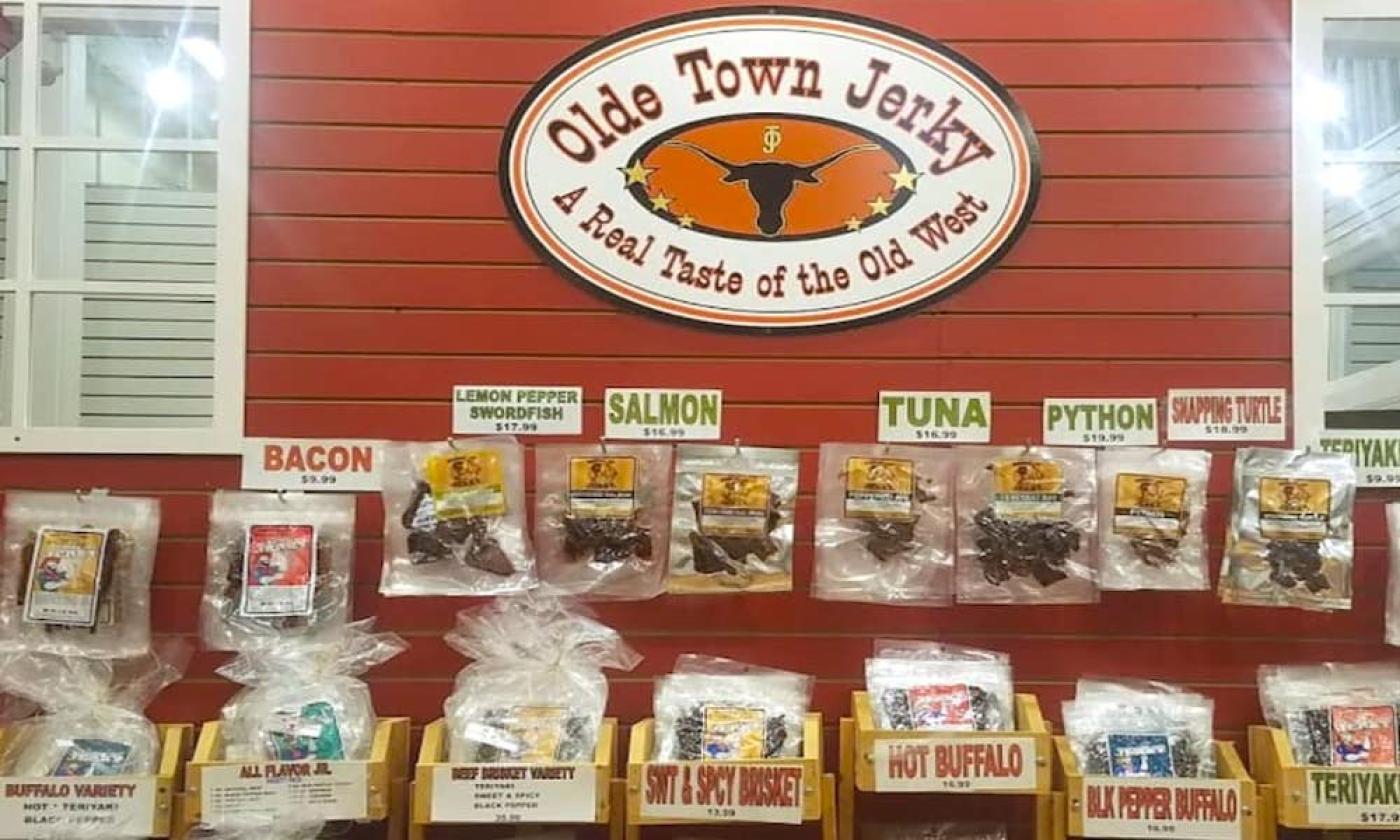 Currently closed.
Sun - Sat:
11:00 am - 7:00 pm
Olde Town Jerky features beef jerky made the old fashioned way, sliced from lean whole premium top round steak -- it's not ground, chopped, processed, or formed into strips.
It's made fresh without preservatives or MSG and the flavor comes from the seasoning and marinating process.
Featured flavors include beef jerky, buffalo jerky, venison jerky, ostrich jerky, and turkey jerky.
Guests can create an account with
Olde Town Jerky
to continue shopping online after a visit to the store.
Visitors can find Olde Town Jerky in the mall next to
Earthbound Trading.
Currently closed.
Sun - Sat:
11:00 am - 7:00 pm