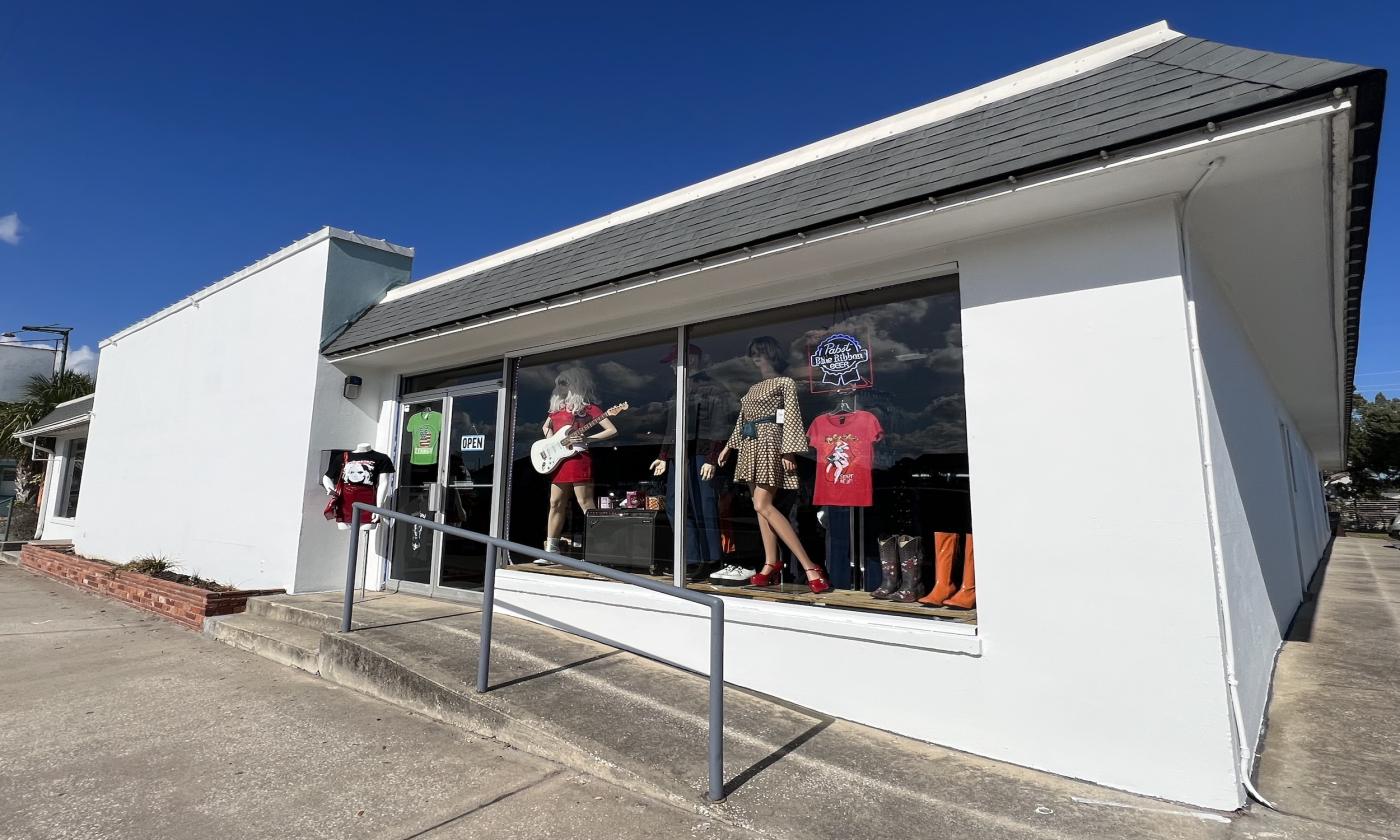 Currently closed.
Mon - Sun:
12:00 pm - 9:00 pm
Anastasia Island's Rock N Roll Circus serves as a one-stop shop for rock, vintage, rockabilly, punk, ska, and retro mod clothing. It also serves as a live music venue.
With clothing arriving regularly from Liverpool, Rock N Roll Circus features band t-shirts and socks, go-go boots, kitten sunglasses, cowboy boots, hats, stickers, flower power outfits, dresses, and men's shirts.
Rock N Roll Circus serves canned drinks at the front counter — both alcoholic and non-alcoholic — to keep with the retro theme. Shoppers can enjoy a drink while browsing in the store.
On the weekends, Rock N Roll Circus opens the back room to live bands so the community can enjoy music while sporting their favorite rock clothing.
Currently closed.
Mon - Sun:
12:00 pm - 9:00 pm