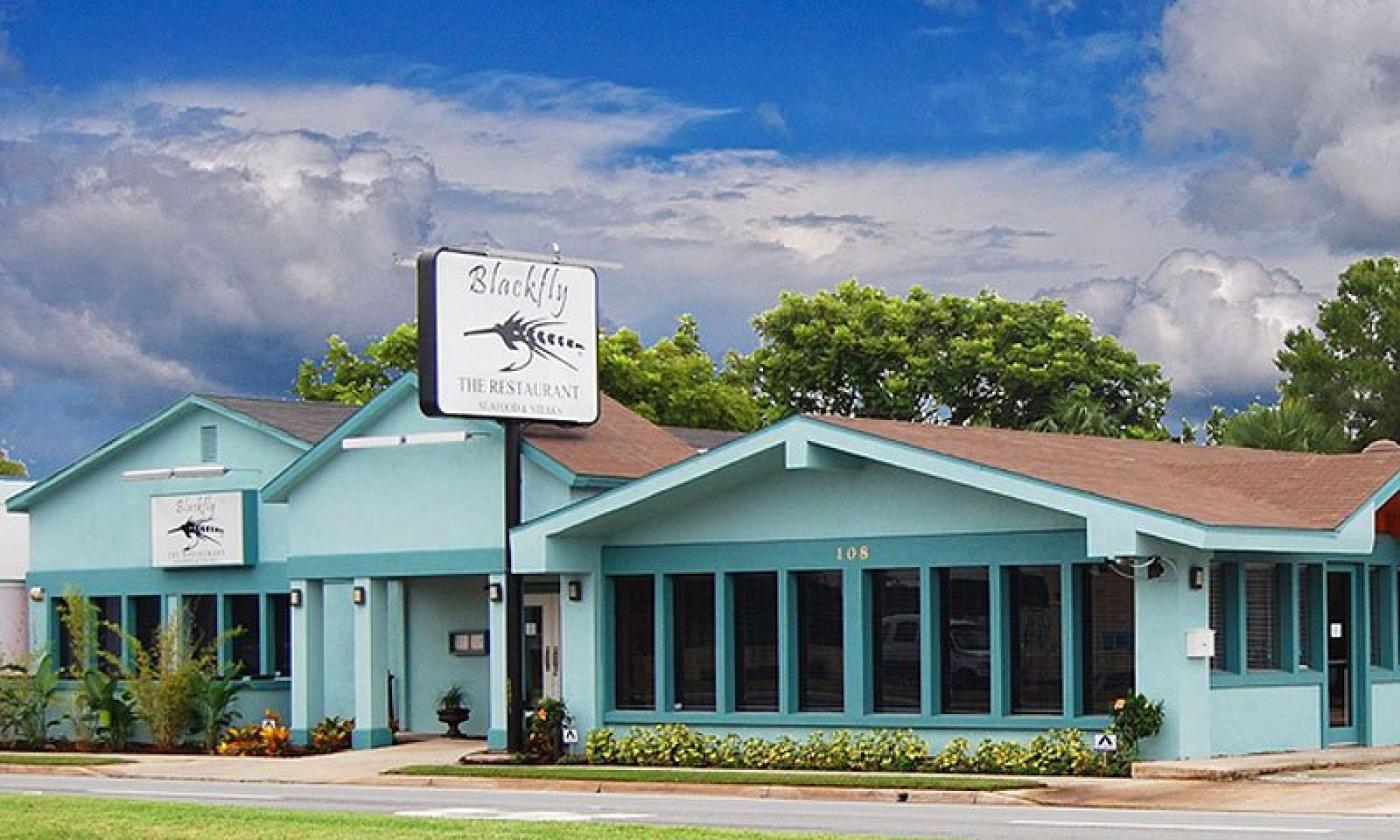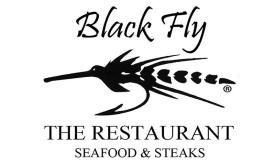 Mon - Thu:
4:00 pm - 9:00 pm
Fri - Sat:
4:00 pm - 10:00 pm
Since 2012, Blackfly the Restaurant has prepared and presented fresh seafood dishes paired with local vegetables and fruits to create delicious dinners for their patrons.
Blackfly Outfitters has long been known as a premier fly-fishing shop in Jacksonville and Blackfly Lodge and Cafe has delighted travelers in the Bahamas.  In 2012, Blackfly's owners, Vaughn and Jean Cochran, teamed up with Collage Restaurant owners, Mike Hyatt and Cindy Stangby and local friends Doug and Charlene Bunnell to bring this internationally known name to the nation's oldest city in the form of a seafood and steakhouse restaurant
Diners at Blackfly the Restaurant will enjoy delicious entrees while seated in a bright dining room. The owners say the menu at Blackfly the Restaurant is "as varied as shells on the beach." Those who crave Bahamian conch, Maine lobster, or any type of seafood, are sure to enjoy how the chef at Blackfly the Restaurant prepares it. Those who prefer food from the land, from chicken to pork to steak, will not be disappointed. Blackfly is known as a "scratch kitchen," which means all of the ingredients used by the chefs are as fresh and local as they can be.
Blackfly the Restaurant is located on Anastasia Island just over the Bridge of Lions from historic downtown St. Augustine. The Shores Bar in the back of the restaurant is available for private parties and special events.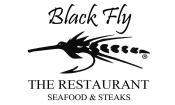 Mon - Thu:
4:00 pm - 9:00 pm
Fri - Sat:
4:00 pm - 10:00 pm