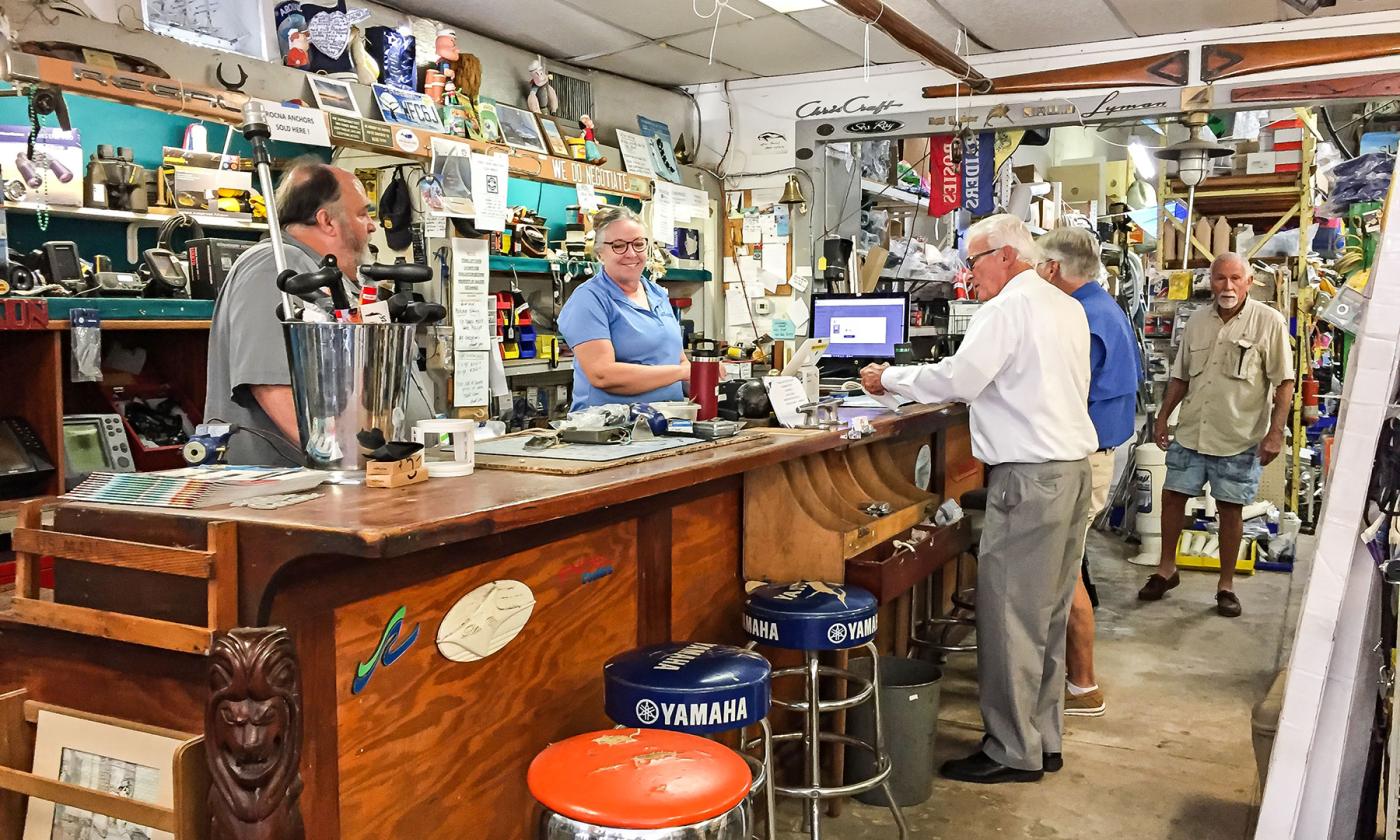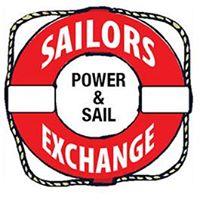 Currently open.
Tue - Fri:
9:00 am - 5:00 pm
Sailor's Exchange is a paradise for cruisers and those well-acquainted with life on the water. Stepping inside is stepping into a familiar territory of boat supplies, maps and sailing books, and odds and ends for decorating your vessel. And in proper dockside fashion, the shop will buy, sell, and trade their goods to those who who come through Sailor's Exchange on West King Street in St. Augustine, Florida. They stock both new and used items, including treasures received through bartering.
Sailor's Exchange is most notable for available supplies for those in need of repairs or replacement parts for their ship. They stock sails, bottom paint for sailboats, hardware, and stainless steel parts. They also have pumps, and according to them "the best price on rope and line in town," including anchor line and dock line.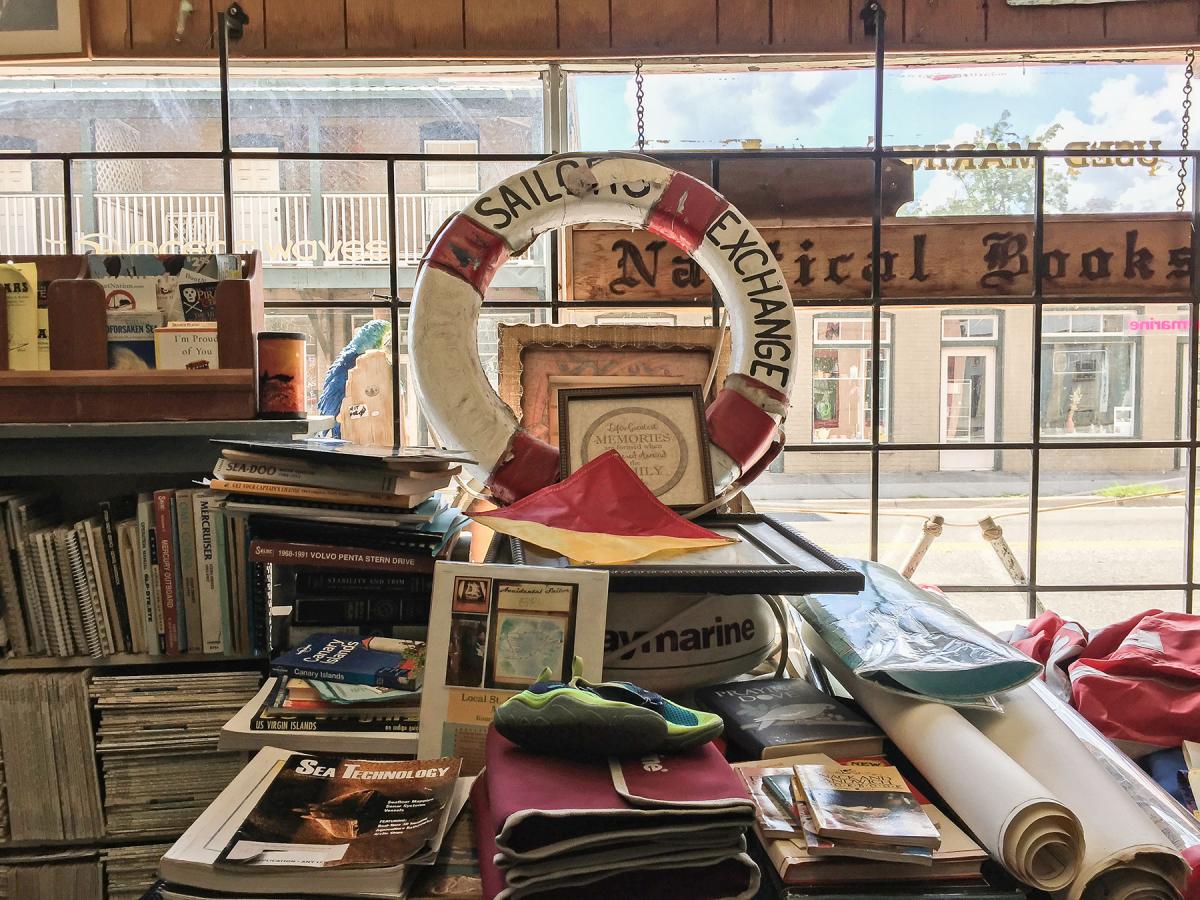 Some of their frequent customers are cruisers, locals that navigate the waters, and what they refer to as water snowbirds—people who travel from up north by way of sailing and boating to enjoy the warm waters of St. Augustine. In one corner of the shop, you'll find shelves of maps, charts, books on sailing, travel guides, and even cookbooks for making a meal in the galley. And in another corner you may find some totally different treasure, like an antique Singer sewing machine. Sailor's Exchange is truly a treasure trove of unexpected items with an equally treasurable staff at hand.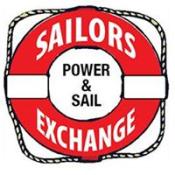 Currently open.
Tue - Fri:
9:00 am - 5:00 pm