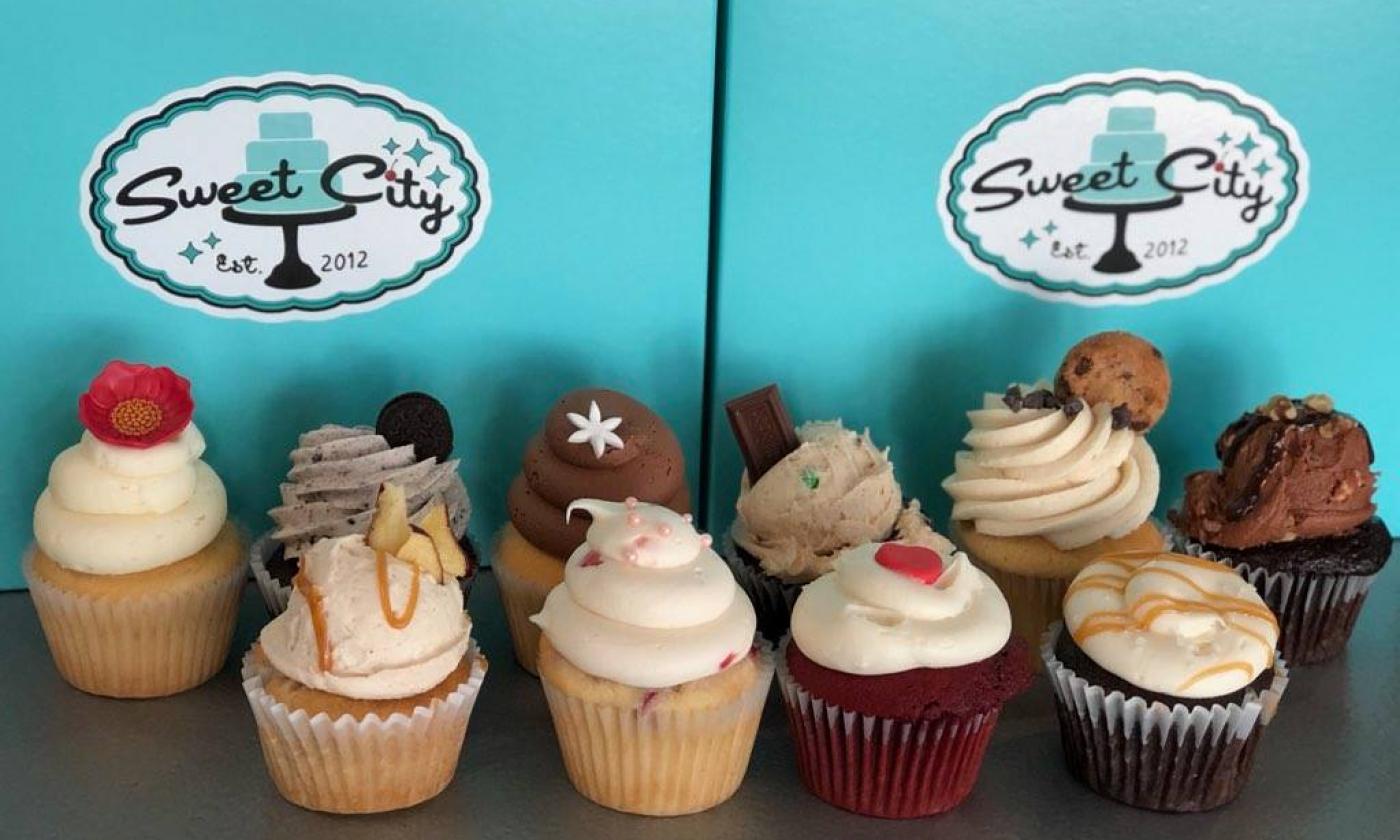 Tue - Sat:
10:00 am - 3:00 pm
Sweet City Cupcakes on West King Street specializes in cupcakes and full-sized cakes for weddings, events, or as a snack on the go. These creations feature unique flavors including coconut cream pie, the Elvis (peanut butter and banana), Limoncello, carrot cake, and peanut butter cup.
Sweet City has a sitting counter, various hot and cold drinks, and free WiFi.
Gluten-free and vegan options are also available. Their most popular cupcake is the chocolate salted caramel. Curbside pickup and delivery options are available.
Tue - Sat:
10:00 am - 3:00 pm