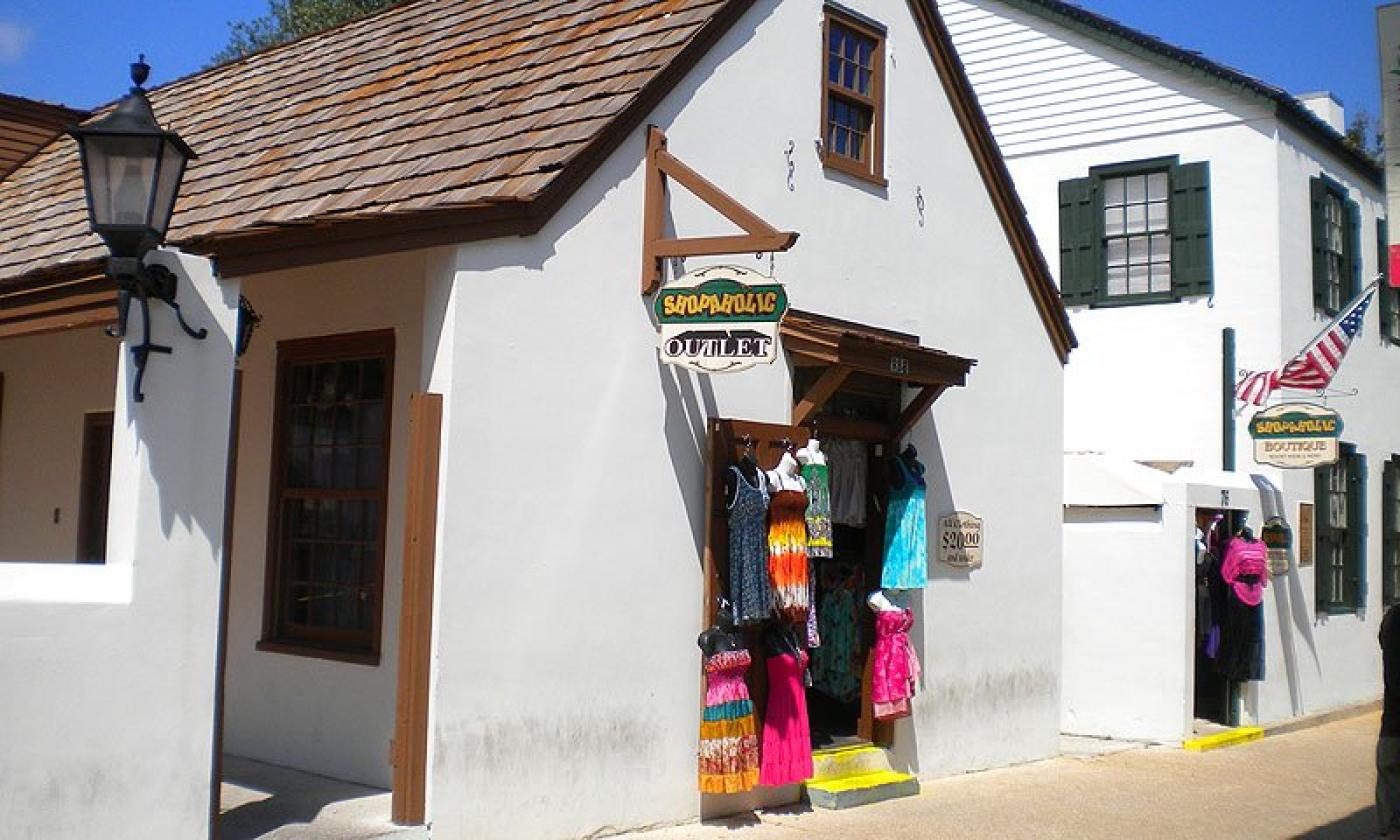 Currently closed.
Sun - Sat:
10:00 am - 9:00 pm
Mon - Sun: 10 am - 9 pm
Shopaholic Boutique offers a great selection of women's, children's and men's clothing and accessories. They are located on historic St. George Street.
The shop offers upscale and trendy clothes, including beachwear, sportswear, and outfits suitable for Florida's climate. Shopaholic is dedicated to providing fine and comfortable clothing to visitors and locals.
Currently closed.
Sun - Sat:
10:00 am - 9:00 pm
Mon - Sun: 10 am - 9 pm