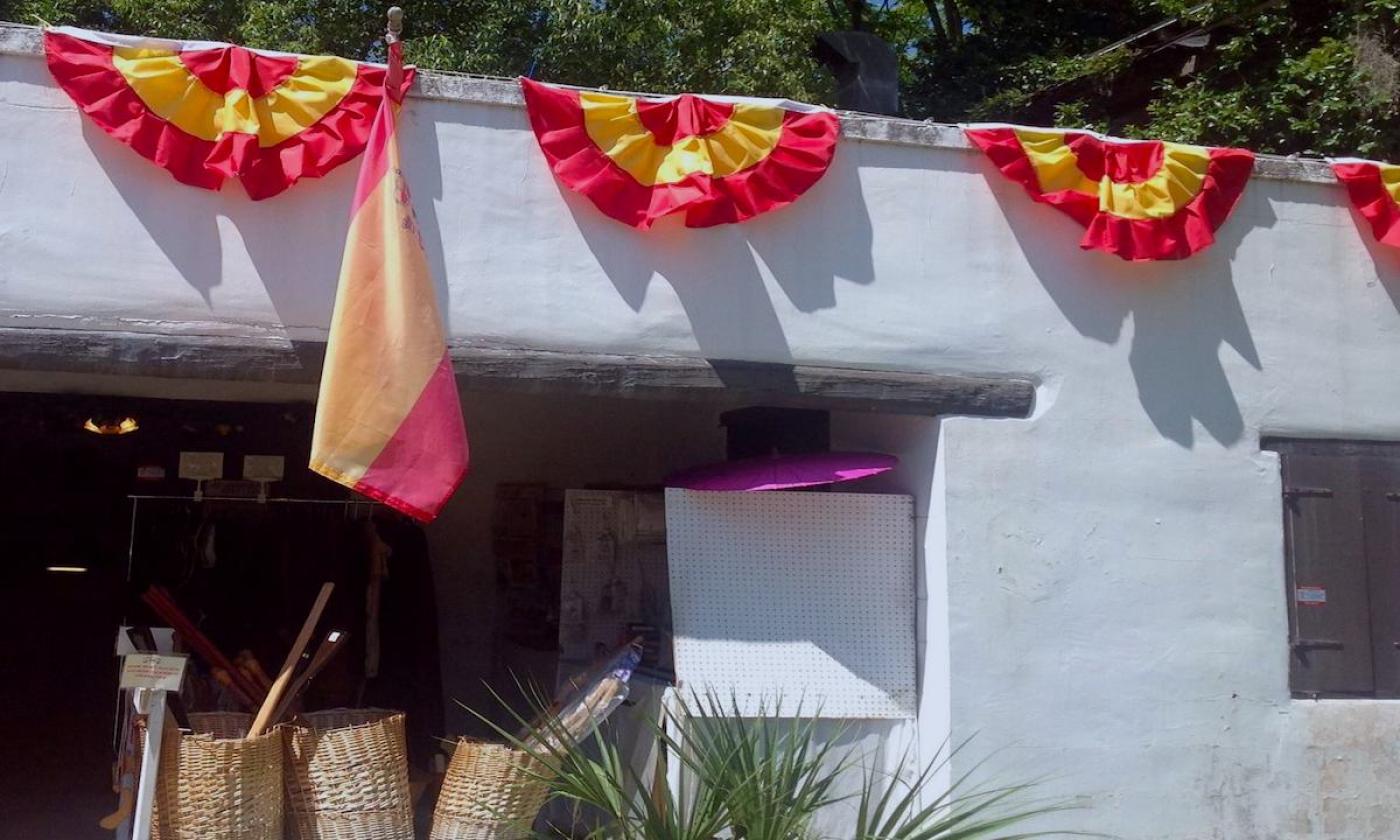 Currently open.
Mon - Sun:
10:00 am - 5:00 pm
St. Augustine Textiles is where locals and visitors shop for Colonial (16th - 18th century) clothing, accessories, and housewares as well as items from the golden age of piracy. The shop houses a tailor who sews and/or tailors period cloaks, waistcoats, garters, socks, breeches, bodices, corsets, and skirts. The hand sewn leather work includes belts, canteens, decorative painted masks, hunting bags, pouches, and buff coats.
Other items showcased at St. Augustine Textiles in historic downtown include shoes, boots, hats, wigs, helmets, pirate gear, purses, toy swords and guns, ghost story books, and period etiquette books.
There's also replica functional firearms such as muskets, pistols, bayonets, and powder horns as well as period weapons including swords, daggers, knives, axes, tomahawks, and grenades.
St. Augustine Textiles carries period kitchen wares and household items such as plates, cups, shot glasses, canteens, dice sets, lanterns, candle holders, ink wells, quills, calligraphy sets, fine china sets, pipes, and smoking tobacco.
All items are machine sewn and enable visitors and locals "to relive history one reenactment at a time."
Currently open.
Mon - Sun:
10:00 am - 5:00 pm