Ben's Soft Pretzels
Next to Mimi's Crepes on St. George
54 St. George Street, St. Augustine, 32084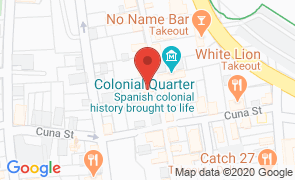 Hours
of Operation
Sun - Thu:
11:00 am - 5:00 pm

Fri - Sat:
11:00 am - 10:00 pm

subject to change due to summer season
Ben's Soft Pretzel's offers an array of salty and sweet pretzel creations. They are an Amish-inspired pretzel bakery known for their exceptionally soft pretzels that are baked fresh every day. On the menu, one can find pretzels, pretzel bites/sticks, sandwiches, and meal combinations. There is an outdoor garden at the back of the building where patrons can enjoy their treats. 

No Reviews Yet...

Be the first to Review Ben's Soft Pretzels !




Things to Do
Near Ben's Soft Pretzels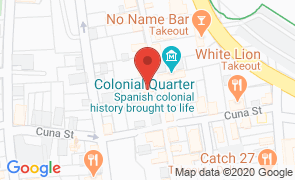 Ben's Soft Pretzels
Next to Mimi's Crepes on St. George
54 St. George Street, St. Augustine, 32084
Hours
of Operation
Sun - Thu:
11:00 am - 5:00 pm

Fri - Sat:
11:00 am - 10:00 pm