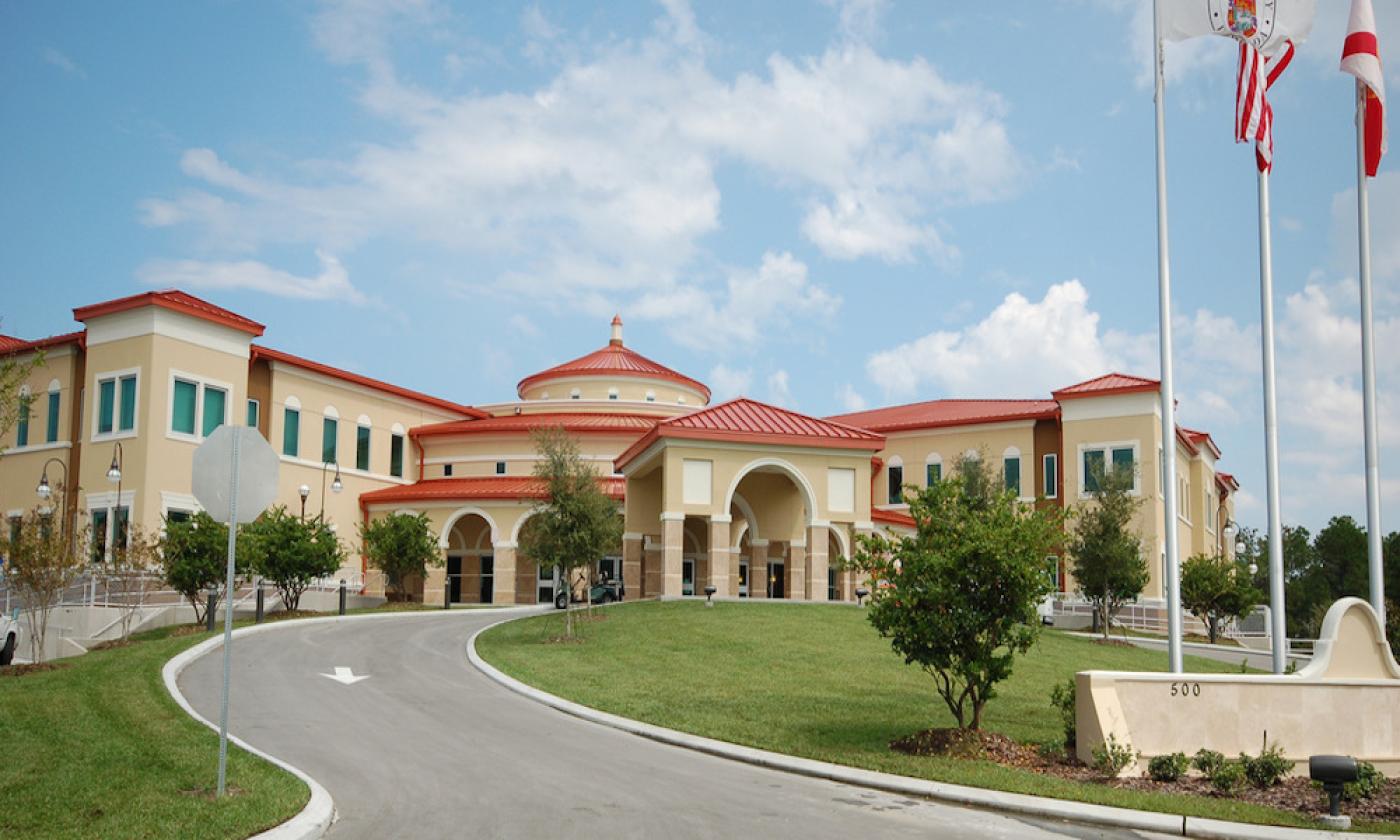 The St. Johns County Administration Building has a spectacular rotunda entrance that connects three adjoining areas of professional space. Upon entering the rotunda, visitors will find an intricately detailed reception desk and a glass wall for the main elevator.
Periodically, the St. Johns Cultural Council sponsors art exhibits in the Rotunda Gallery of the St. Johns County Administration Building. As part of the organization's Art in Public Places program, the exhibits showcase work by local artists and photographers. For information about the current exhibit, visit here. The exhibits are open to the public from 8 a.m. to 5 p.m. weekdays.
Directly behind the rotunda is a single-story, expansive community hall and main chambers. On either side of the rotunda are two blocks of office spaces, each two stories tall. The 100,000 sq. ft. building also includes a lower level parking garage.