Tillie's Bath Cottage
Across from Crucial Coffee Cafe
12 Cuna Street, St. Augustine, FL, 32084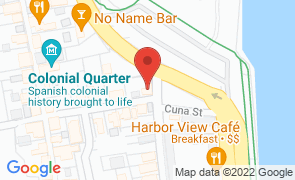 Hours
of Operation
Sun - Sat:
11:00 am - 6:00 pm

Open daily from 11 a.m. to 6 p.m.
Tillie's Bath Cottage, located on St. George Street, is a perfect stop for souvenirs or gifts for any bath-and-beauty product lover. This shop specializes in natural soaps, lotions, bath bombs, essential oils, bath accessories, and more. 

With more than 38 soap fragrance options, Tillie's Bath Cottage has a scent for everyone. The shop also carries African Black Soap and Raw African Shea Butter, perfect for those looking to pamper their skin. In addition, Tillie's offers products from brands including The Naked Bee, B. Witching Co., Farm House Fresh Co., and more. These natural product lines include mostly organic ingredients, and many of the products offered at Tillie's are free of artificial dyes or coloring.

A favorite product at Tillie's Bath Cottage are the Florida Salt Scrubs, which are available in coconut, key lime, orange, grapefruit, vanilla, and lemongrass scents. There are even options for pampering your pooch at Tillie's, as the shop carries a number of eco-friendly dog products like bubble bath, soap, and fur butter.

For more information about Tillie's Bath Cottage, please call (904) 819-0190.

No Reviews Yet...

Be the first to Review Tillie's Bath Cottage!




Restaurants
Near Tillie's Bath Cottage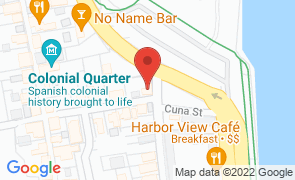 Tillie's Bath Cottage
Across from Crucial Coffee Cafe
12 Cuna Street, St. Augustine, FL, 32084
(904) 819-0190
Hours
of Operation
Sun - Sat:
11:00 am - 6:00 pm