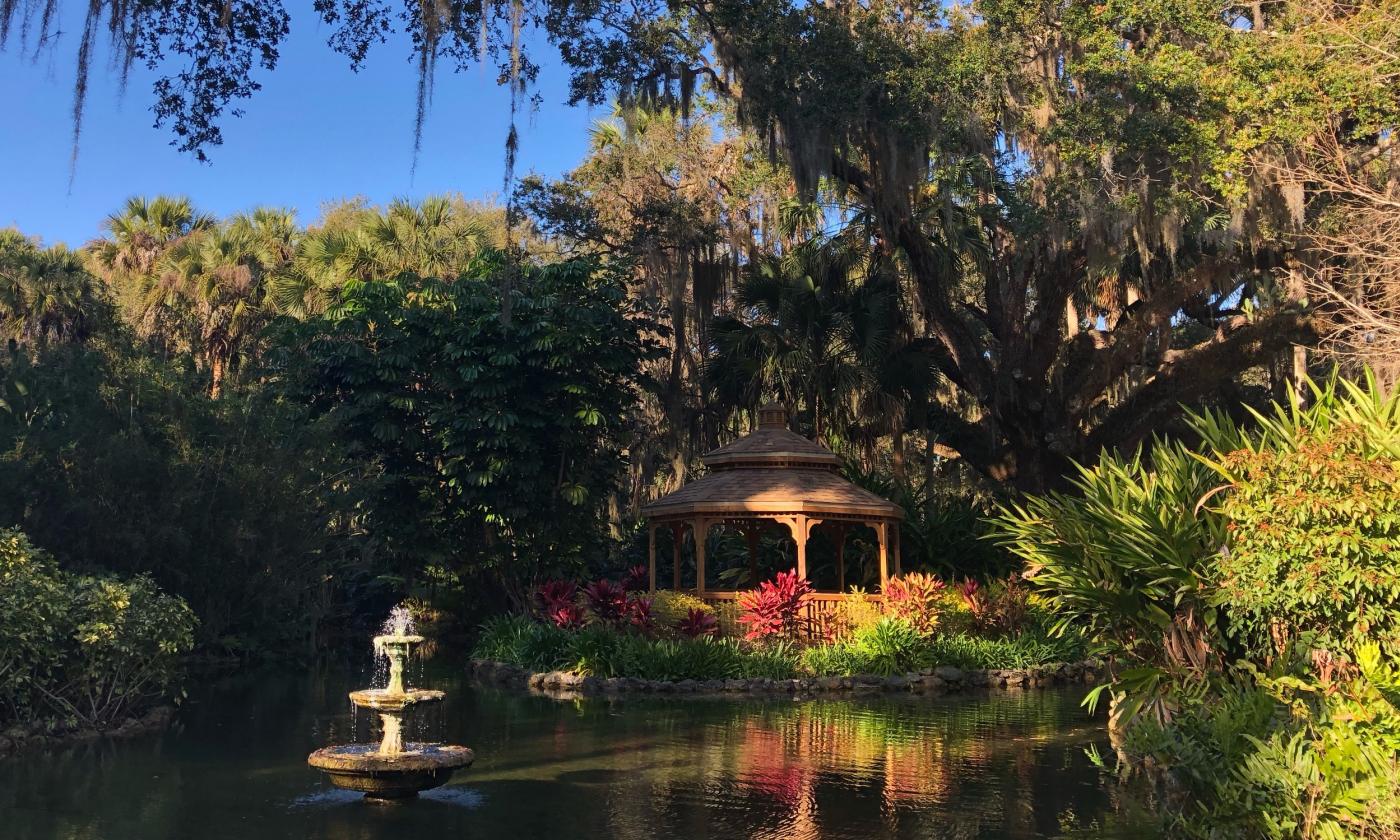 Open every day 8:00 am until sundown
Washington Oaks Gardens State Park welcomes visitors with lush gardens, a beach shoreline of rare coquina rocks, beautiful oak trees, and nature trails. People can do a variety of activities onsite: hiking, biking, and enjoying a picnic. The grounds also feature brick pathways, benches, and an elaborate rose garden.
Dogs are allowed in certain locations of the park and must be kept on a leash no longer than six feet. They are not allowed on the beach, Rose Garden, or in the formal gardens where there are designated flower beds. They can be along the main park drive, Bella Vista Trail, Mala Compra Trail, picnic area, and the seawall.
The park is available for wedding ceremonies and receptions as well.
Upcoming Events
| Event | Date | Time |
| --- | --- | --- |
| First Friday Garden Walk at Washington Oaks | Friday, January 5th, 2024 | 10:00 am - 11:00 am |
| First Friday Garden Walk at Washington Oaks | Friday, February 2nd, 2024 | 10:00 am - 11:00 am |
| First Friday Garden Walk at Washington Oaks | Friday, March 1st, 2024 | 10:00 am - 11:00 am |
| First Friday Garden Walk at Washington Oaks | Friday, April 5th, 2024 | 10:00 am - 11:00 am |
| First Friday Garden Walk at Washington Oaks | Friday, May 3rd, 2024 | 10:00 am - 11:00 am |
Open every day 8:00 am until sundown
Admission | Ticket Prices
| Price | Description |
| --- | --- |
| $5.00 | Per vehicle (two to eight people) |
| $4.00 | Per vehicle (one person) |
| $2.00 | Pedestrians and bicyclists |