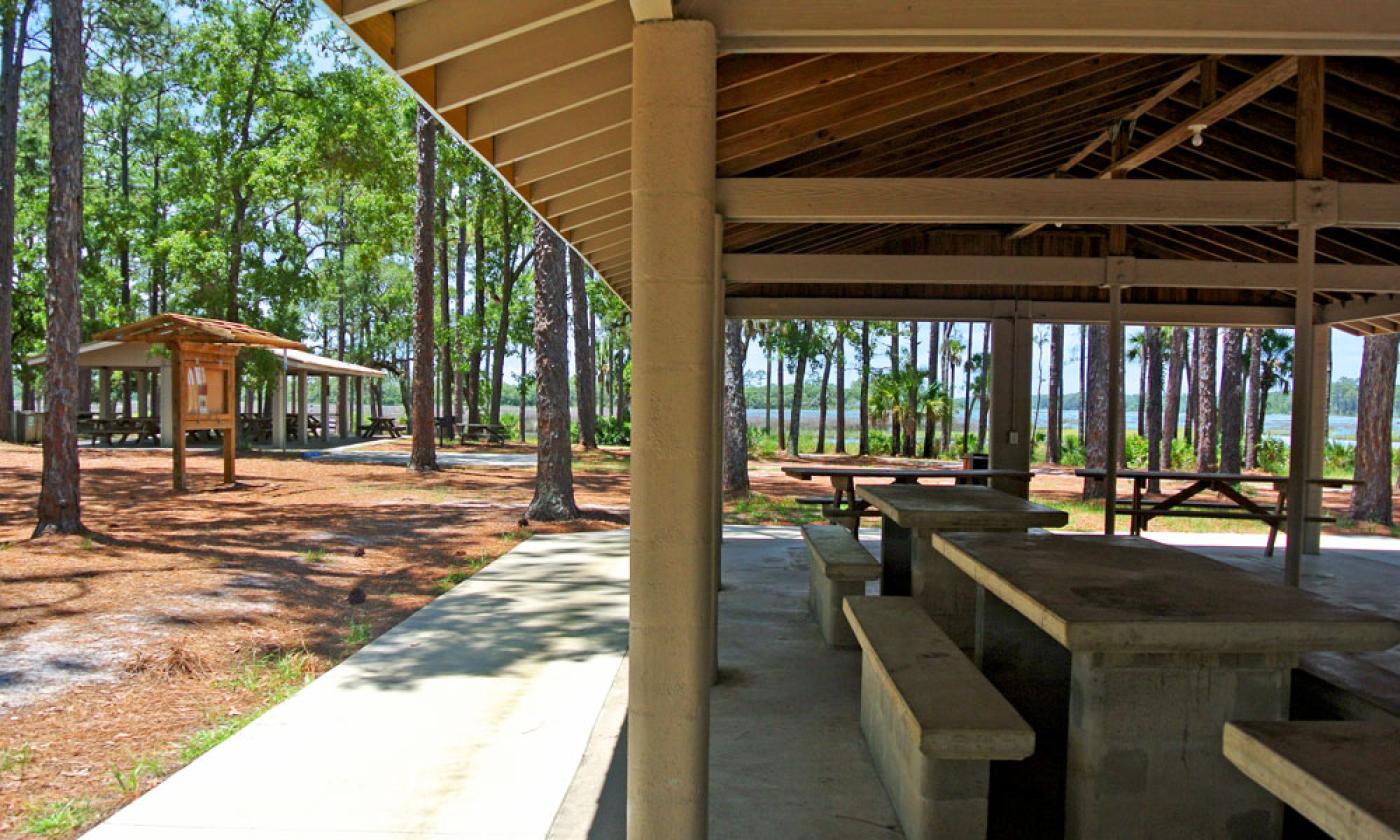 Open every day, from sunrise to sundown.
Faver-Dykes State Park, located in south St. Augustine, is a popular site for those wanting to explore nature or looking to relax along the Pellicer Creek.
It is also a great space for visitors to cruise along the tributaries and catch a glimpse of the various types of birds and marine life.
History of Faver-Dykes State Park
The first inhabitants of the park were the Timucuan Indians who arrived around 500 B.C. While residing here for hundreds of years, they became skilled hunters and their natural environment became vital to their livelihood.
Flash forward to 1817 where General Joseph Hernandez was granted the park by Spain. Around this time frame, Francisco Pellicer received a land grant from the Spanish king and he later built a homestead along the creek — alas, it is known as Pellicer Creek. The park itself was then occupied by U.S. troops during the Second Seminole War.
Hiram Faver, Clerk of the Court in St. Johns County, donated the land to the Florida State Board of Parks and Historic Memorials in 1950.
Amenities at Faver-Dykes State Park
Campsites ($)
Campfire circles
Fishing access
Hiking trails
Picnic pavilions
Canoeing / kayaking docks ($)
Nature trails
Playground
Shower facilities
Restroom facilities
Visit Faver-Dykes State Park
Address: 1000 Faver Dykes Road, St. Augustine, Florida 32086
Parking & Admission: It has its own parking. $5.00 per vehicle (up to eight people). $4.00 for single-occupants. $2.00 for pedestrians, bicyclists, extra passengers, and Annual Individual Entrance Passholders. See "Reservations" section below for what amenities require fees.
Reservations: Visitors must pay a fee to use the campsites and canoes. To make camping reservations or reserve a canoe at Faver-Dykes State Park, call (800) 326-3521.
Other Parks Near Faver-Dykes State Park
Princess Place Preserve and Washington Oaks Gardens are the closest to this area. Check our local Parks Directory and articles, Camping in St. Augustine or Exploring Nature from River to Sea.
Open every day, from sunrise to sundown.