Well Women 360
Across from Jacalone & Sons Auto Service
240 San Marco Ave., St. Augustine, FL, 32084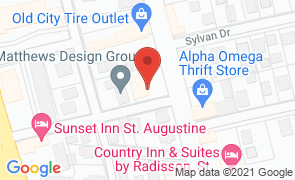 Hours
of Operation
Sun - Mon:
Closed

Tue - Fri:
9:00 am - 3:00 pm

Sat:
Closed

Saturday and Sunday by appointment
A premium play place location for child care, spa services, kids classes, pregnancy classes, and cafe, . Well Women 360's medical and child care professionals invite guests to experience a new brand of compassionate caring for moms and kids.

360 Play is a Montessori inspired kids play area with indoor and outdoor spaces as well as a sensory room. Guests can stop by and play for the day or take one of the classes. The 360 Spa offers services in relaxing and private rooms. The professionally trained staff help moms feel refreshed and child care is available with spa services upon request. The 360 Cafe offers healthy lunches - and smoothies - for moms and kids.

Well Women 360 is also available for birthday parties and private events.

No Reviews Yet...

Be the first to Review Well Women 360!




Restaurants
Near Well Women 360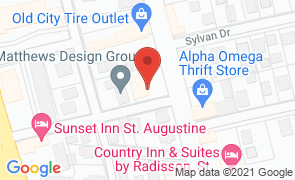 Well Women 360
Across from Jacalone & Sons Auto Service
240 San Marco Ave., St. Augustine, FL, 32084
(904) 342-8118
Hours
of Operation
Sun - Mon:
Closed

Tue - Fri:
9:00 am - 3:00 pm

Sat:
Closed