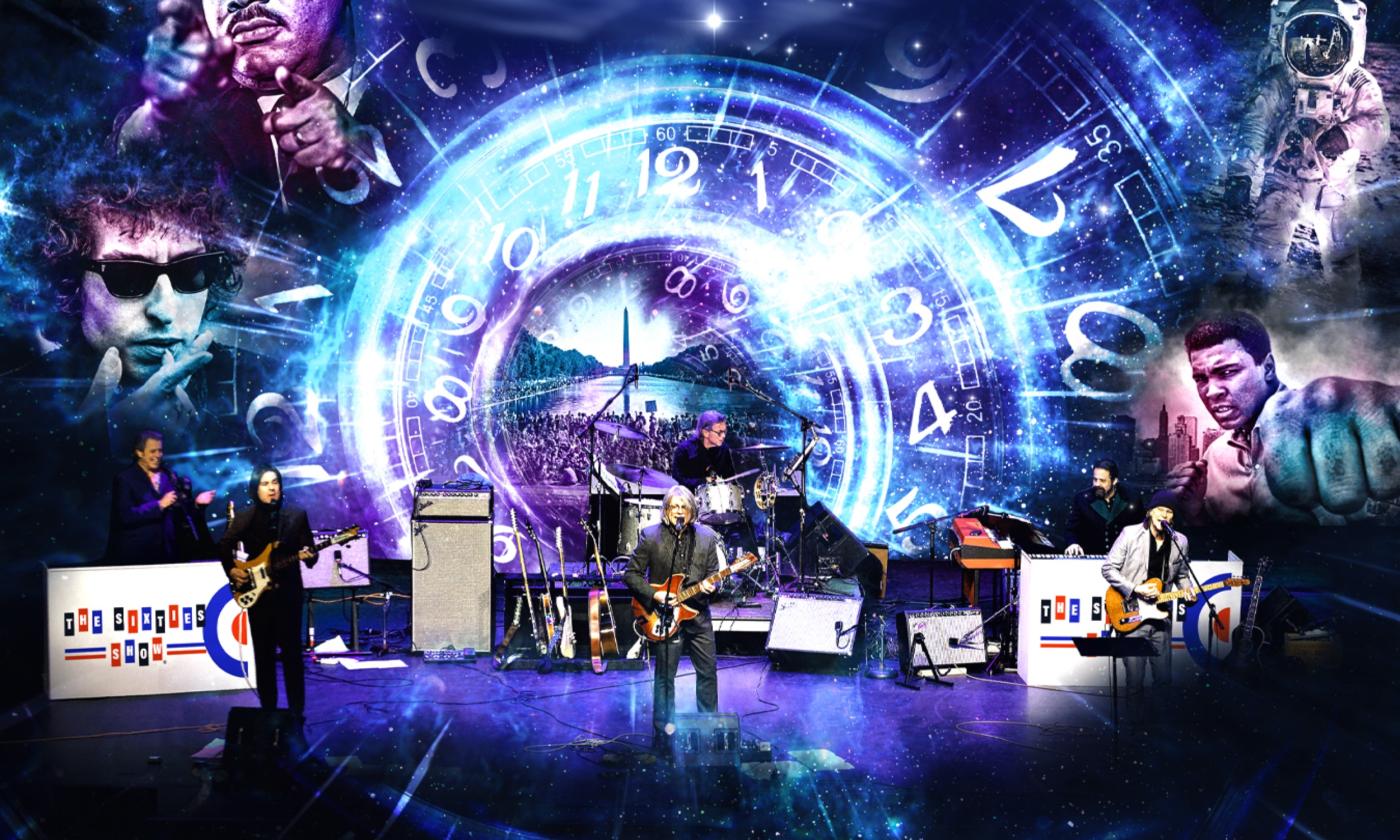 Saturday, December 9, 2023 | 8:00 - 10:00 p.m.
The Ponte Vedra Concert Hall presents The Sixties Show on Saturday, December 9, 2023, at 8:00 p.m.
Considered a far-out band that re-creates classics from the 60s without sampling tracks, The Sixties Show plays the music of the era on instruments from the 60s. 
Previous members of Bob Dylan's bands, rock and jazz musicians from Saturday Night Live, and former members of the classic rock band, The Who, all come together to create a unique listening experience with equipment designed to deliver a smooth and ultra-vintage sound.
The Sixties Show has collaborated with artists such as the Beach Boys, Mick Jagger, and The Bee Gees. They have also toured throughout the United States, Asia, and Europe.  
Register to reserve tickets in advance. 
Admission: Ticket prices range from $43.50 to $68.50 and can be purchased online or in person at The St. Augustine Amphitheatre Box Office, open Thursdays and Fridays from 10:00 a.m. - 6:00 p.m. and Saturdays from 8:30 a.m. - 12:30 p.m. 
When: Saturday, December 9, 2023, at 8 p.m. Doors open at 7:00 p.m. 
Where: Ponte Vedra Concert Hall, located at 1050 A1A North, Ponte Vedra Beach, Florida, 32082. 
Admission | Ticket Prices
Ticket prices range from $43.50 to $68.50.
Have a Question?
Editor's Note:
We encourage you to verify event times and details with the organizers, as they may change.