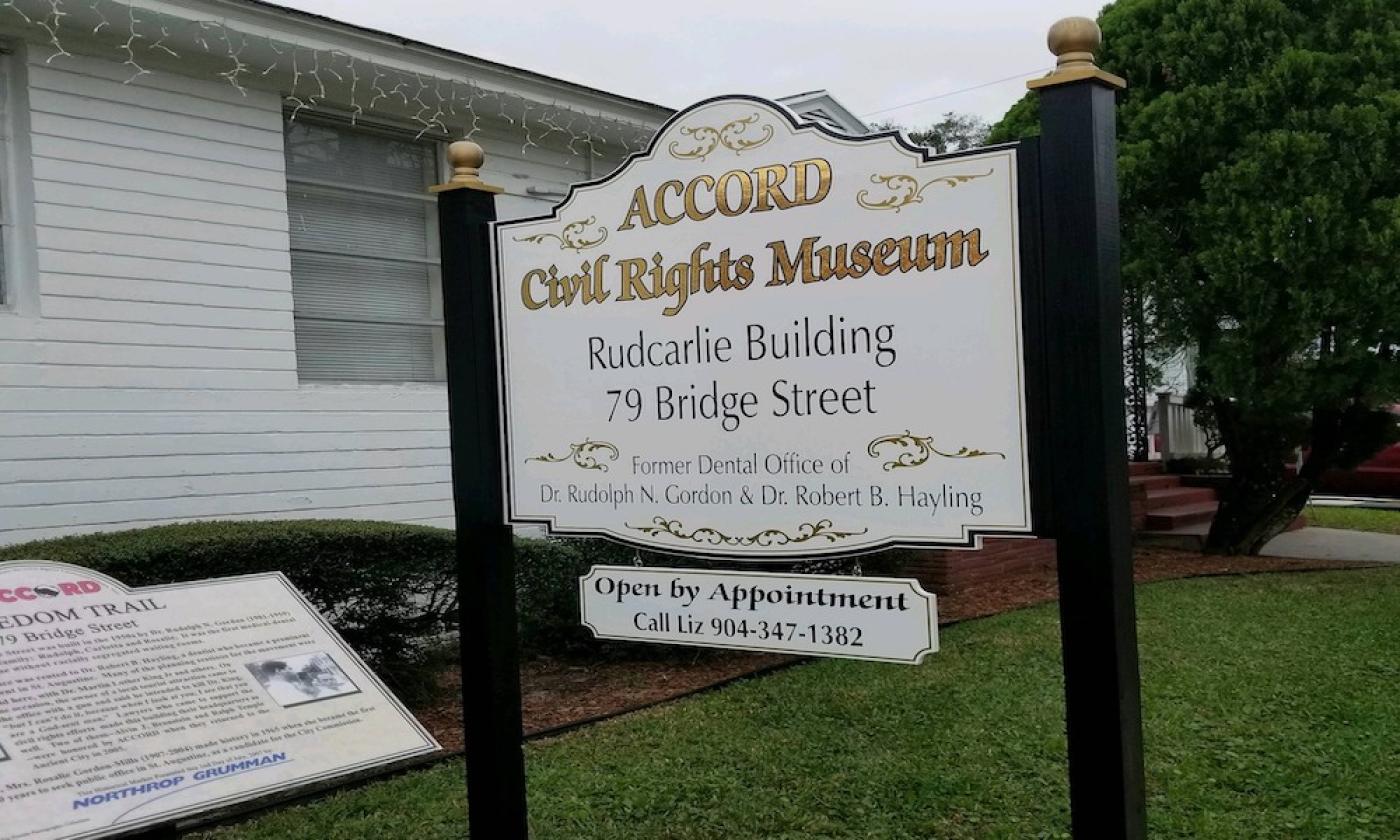 Please Note: This event is from 2022
St. Augustine historian David Nolan will lead a series of tours at the ACCORD Civil Rights Museum in February 2022 in celebration of Black History Month.
The free tours will be from 2 to 3 p.m. February 12, 19 and 26, 2022.
A nonprofit grass roots organization founded in 2003, the Anniversary to Commemorate the Civil Rights Demonstrations (Accord) celebrates the 40th anniversary of the passage of the Civil Rights Act of 1964.
St. Augustine was one of the leading battlefields of the civil rights movement of the 1960s and was the only place in Florida where Dr. Martin Luther King was arrested. The demonstrations in St. Augustine led directly to the passage of the landmark Civil Rights Act of 1964.
The Accord Civil Rights Museum houses a collection of items from the civil rights movement in St. Augustine and shows photos of Dr. Martin Luther King when he stayed in St. Augustine in the 1960s. The building was once Dr. Robert Hayling's dental office, the first medical office in the city with an integrated waiting room.
Reservations are required. To make a reservation, email [email protected].
Admission: Free
When: 2 to 3 p.m. on Saturdays Feb. 12, 19 and 26, 2022
Where: The ACCORD Civil Rights Museum is located at 79 Bridge St. in the historic Lincolnville neighborhood of St. Augustine, FL 32084.
Editor's Note:
We encourage you to verify event times and details with the organizers, as they may change.