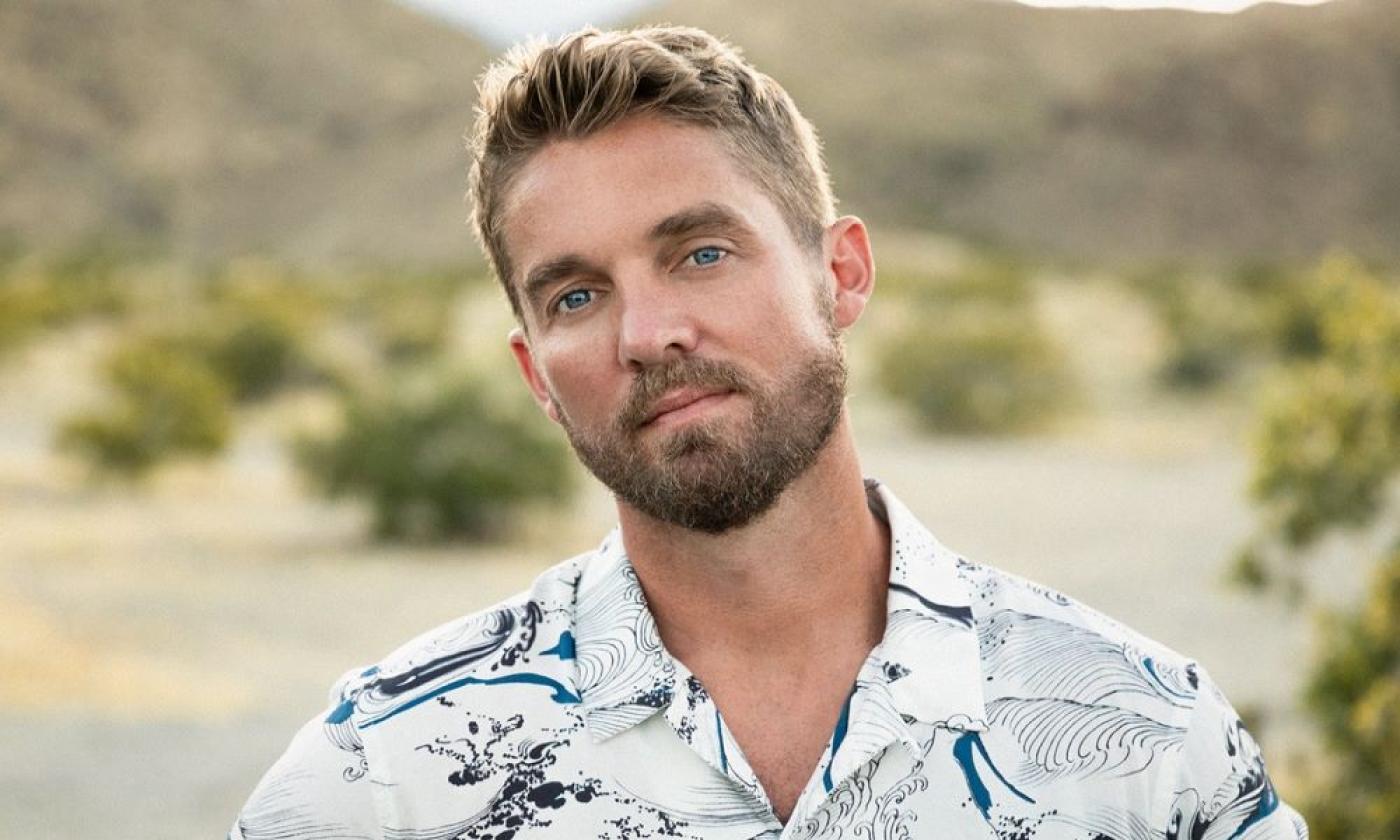 Please Note: This event is from 2021
Brett Young Concert with guests Maddie & Tae and Fimore
(904) 471-1965
Breakout star Brett Young with special guests Maddie & Tae and Filmore will provide an evening of chart-topping country music Friday, November 19, 2021, at the St. Augustine Amphitheatre.
Out on his Weekends Tour, Young delivers honest lyrics with his West Coast-meets-Southern style, aptly dubbed "Caliville."
While touring paused over the past year, Young has been tapped for several high-profile, all-genre livestreams designed to bring music and relief to fans across the world.
Young's upcoming collection Weekends Look A Little Different These Days, was released in June via BMLG Records. His sophomore effort, Gold-certified Ticket to L.A., debuted atop the Billboard Country Albums chart and his Platinum self-titled debut dominated the Top 20 on the Country Albums chart for 37 weeks and contributed to over 5 billion streams globally.
Arriving at the height of bro-country's peak in the mid-2010s, Maddie & Tae skewered that genre's down-home swagger with Girl in a Country Song, a sharp satire of all the sexist clichés littering the airwaves in 2014. Girl in a Country Song became a hit in its own right, reaching No. 1 on Billboard's Country Airplay charts by the end of 2014, making the duo of Maddie Marlow and Taylor Dye genuine country stars.
Start Here, Maddie & Tae's 2015 debut, kept the pair on the charts, thanks in part to Fly, a bittersweet ballad that played to the duo's strengths as harmonizers and canny country-pop synthesizers. The two hits made a lasting impression that sustained Maddie & Tae through some label trouble in the ensuing years, a period that ended with a pair of Eps in 2019 that were subsequently compiled as their 2020 LP The Way It Feels.
A Nashville-based artist who blends pop and electronic elements with earnest country songwriting, Tyler Filmore — who performs as Filmore — rose to success in early 2018 with his breakthrough single Slower, a summer jam that earned comparisons to the country-pop of Sam Hunt. Filmore's follow-up single, Love That About You, took a similar approach and fared well commercially.
Admission: $39.50 to $64.Tickets are available online or at the box office at the St. Augustine Amphitheatre. The box office is open Thursdays and Fridays from 10 a.m. to 6 p.m. and on Saturdays from 8:30 a.m. to 12:30 p.m.
When: 7:30 p.m. Friday, Nov. 19, 2021. Doors open at 6:30 p.m.
Where: The St. Augustine Amphitheatre is located at 1340 A1A South in St. Augustine, FL 32080.
Parking Information: The Amp St. Augustine is located on Anastasia Island next to Anastasia State Park. Limited paid parking is available in The Amp's Main Lot, but only with advance purchase of a Premium Parking ticket. Free satellite parking areas are located within one mile of the Amphitheatre, at R.B. Hunt Elementary and at Anastasia State Park (see map below).
Shuttle Information: The St. Augustine Amphitheatre shuttle system begins its run 45 minutes prior to show time. The shuttle will pick up event patrons at four designated shuttle stops: the R.B. Hunt Elementary School Soccer Field, the west entrance of the Anastasia State Park Main Parking Lot, the Loop at the Anastasia State Park, and the entrance of the St. Augustine Amphitheatre. To see the full shuttle route, please see the map below.
Shuttles will run continuously until approximately 45 minutes after the scheduled start time of a concert. For anyone wanting to leave prior to the end of a show, shuttles will begin taking people back to the satellite parking areas one hour before the event is over. The driver will not depart The Amp until the shuttle is more than 50% full.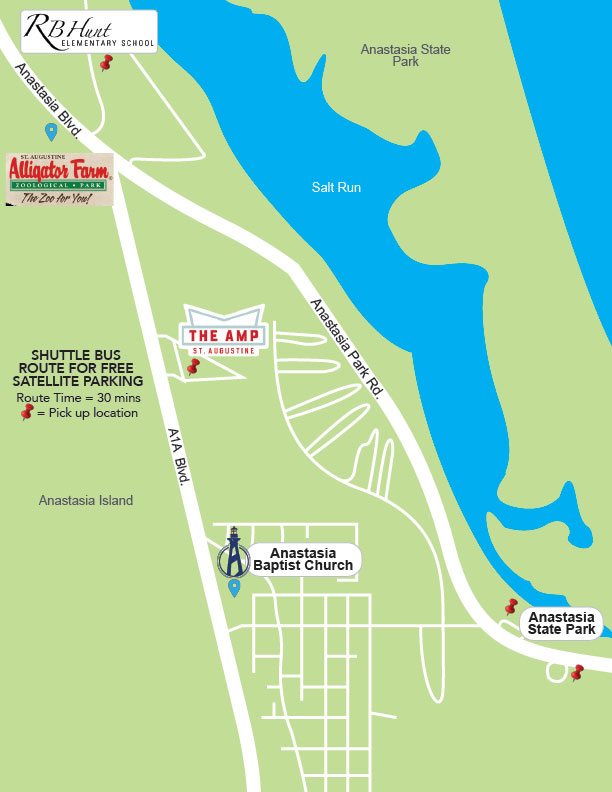 Brett Young Concert with guests Maddie & Tae and Fimore
(904) 471-1965
Have a Question?