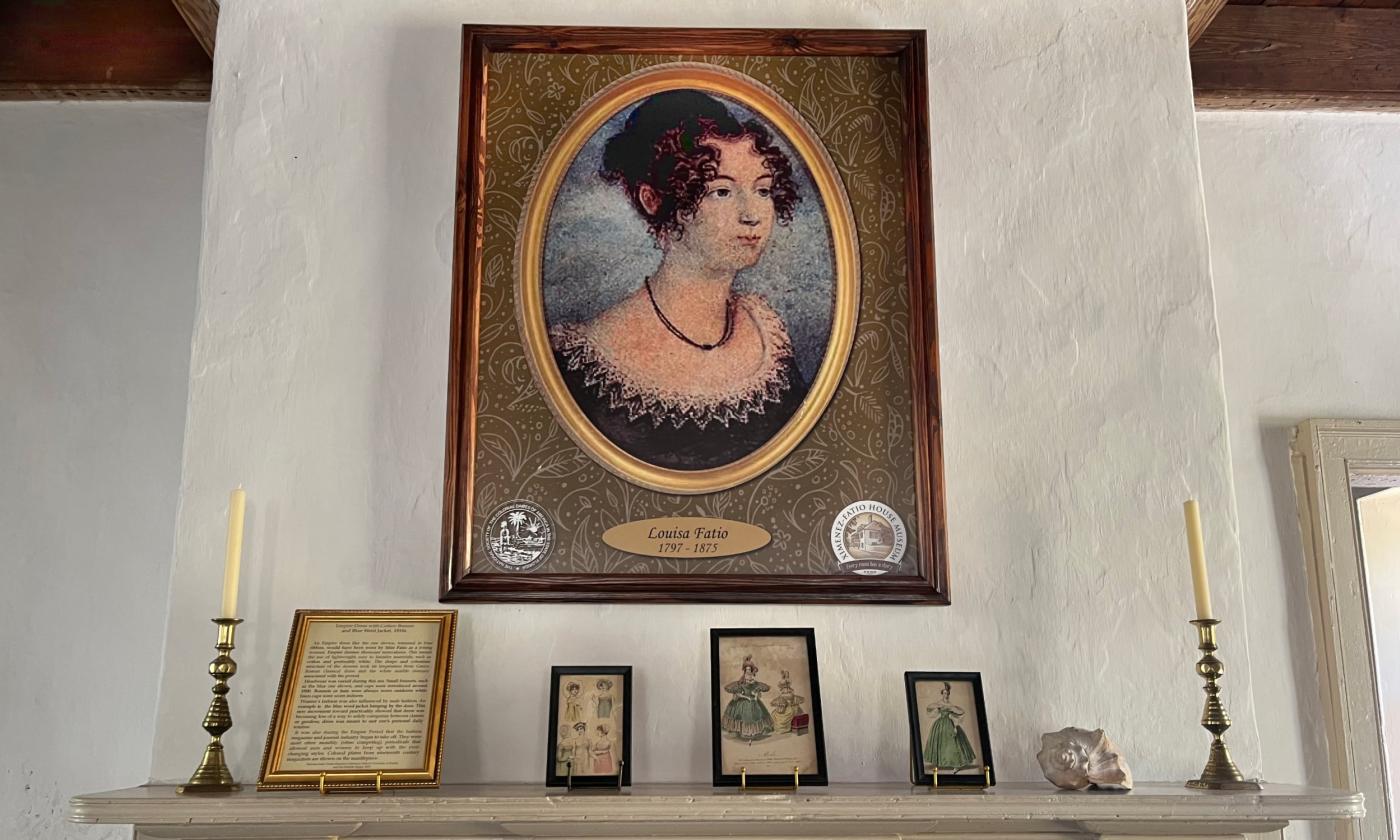 Wednesday, May 10 - Tuesday, August 1, 2023
During Summer of 2023, the Ximenez-Fatio House Museum in St Augustine, FL presents a special exhibit within their historic house museum. Centered around Mrs. Louisa Fatio — who owned the boarding house at 12 Aviles Street from around 1855 to her death in 1875 — the Dressing Louisa exhibit explores the 1800s fashion in Florida.
Born in 1797, Louisa Fatio was an affluent and well educated woman who lived her entire life in St. Johns County. Despite never leaving Florida's shores, however, she witnessed vital moments of history by the time of her death in 1875 — all three of Florida's Seminole Wars, the coronation of Queen Victoria I, the American Civil War, and much more. Of course, all of these events shaped the style of the day. Dispersed throughout the many rooms of the house, Dressing Louisa includes several historical outfits, accessories, and necessities that people used during the seventy-eight years that Louisa Fatio lived (1797-1875).
Originally built in 1798, the Ximenez-Fatio House has been host to a diverse array of people throughout St. Augustine's history. After having been bought by the National Society of Colonial Dames of America in the State of Florida in 1939, it was restored and transformed into a house museum. The Ximenez-Fatio House was accepted onto the National Register of Historic Places in 1973. Click here to view their profile on our site.
Admission: Ticket prices to the Ximenez-Fatio House Museum vary. Adults are $12.00 and children are $5.00
When: May to September, 2023
Where: The Ximenez-Fatio House Museum, 20 Aviles Street, St Augustine FL, 32084