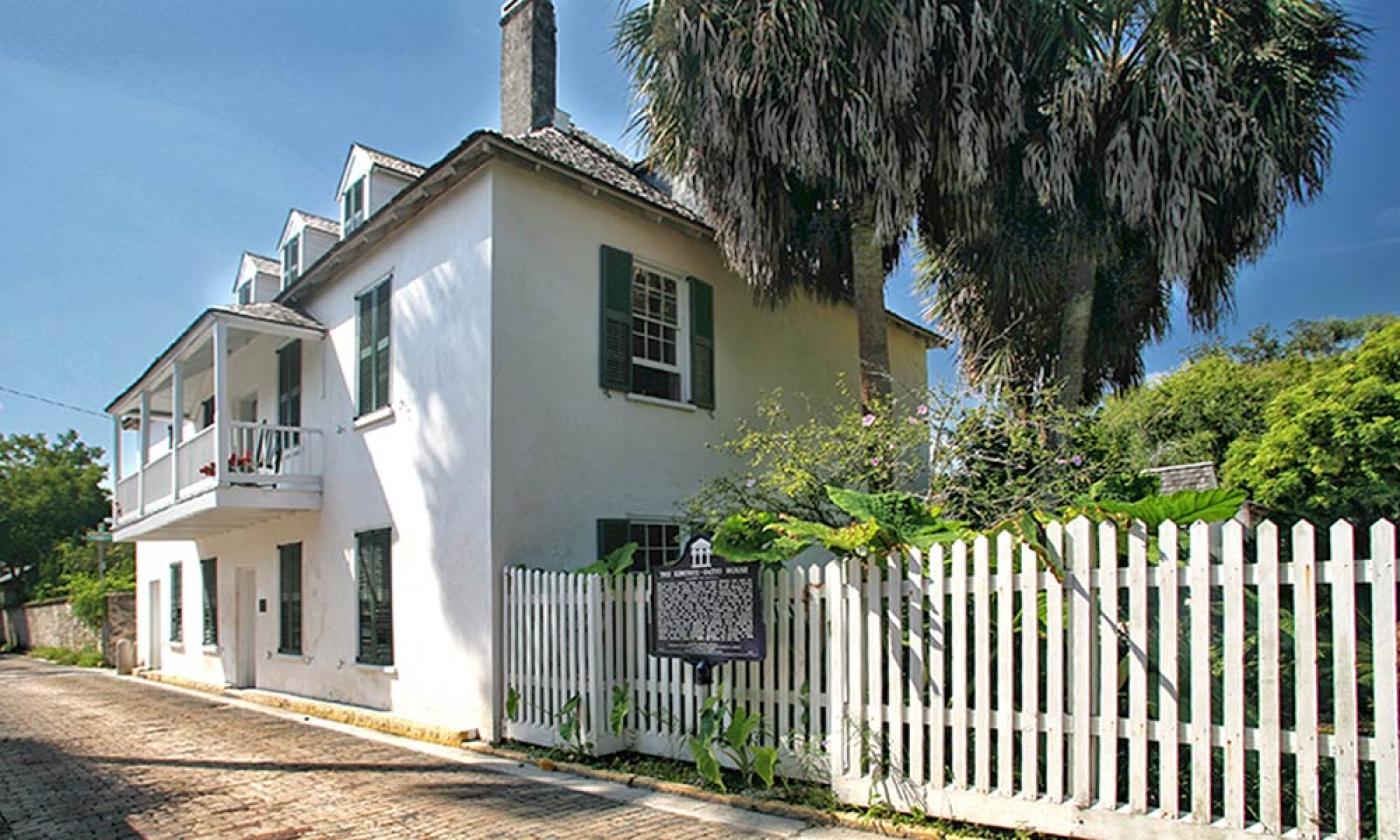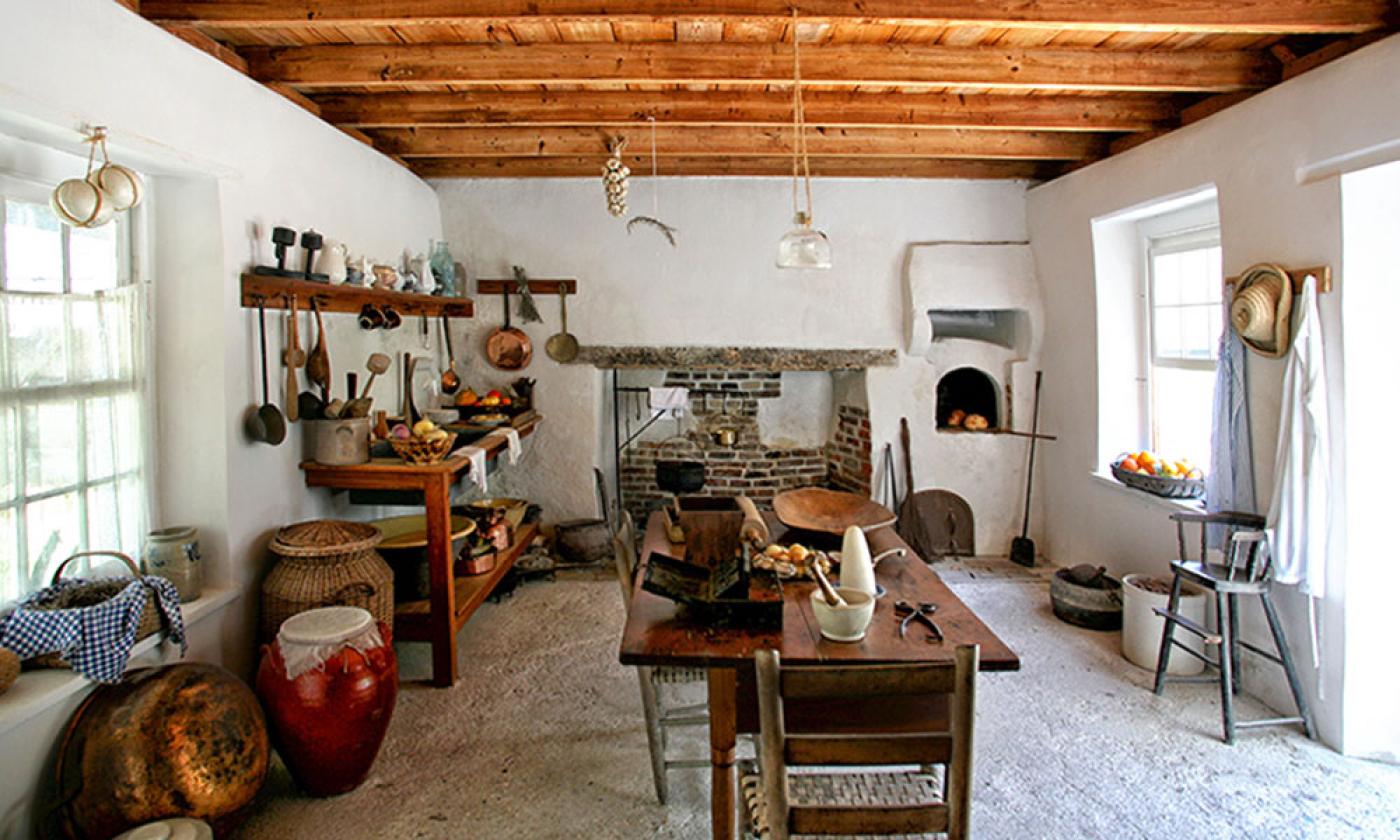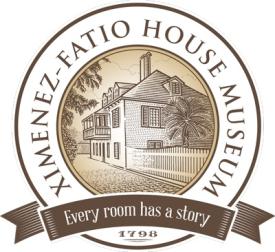 Currently closed.
Mon - Sat:
10:00 am - 5:00 pm
Located on Aviles Street in St. Augustine's historic downtown, the Ximenez-Fatio House Museum is one of the best-preserved colonial structures in St. Augustine. Once the premier boarding house in the city, the Ximenez-Fatio House is rich in history, with every room telling its own unique story.
Built as a merchant's home and place of business in 1798, the coquina stone Ximenez House later became "Miss Fatio's," St. Augustine's most fashionable boarding house. Today, this historic house museum, carefully researched and authentically restored to reflect its heyday during Florida's first tourism boom from the 1830s through the 1850s, offers insights into the history of a little-known period in Florida history.
Each room has been meticulously interpreted to tell its story about early visitors and how they experienced the Oldest City. Visitors can hear these stories on an unforgettable guided tour through the Museum. And due to ongoing research and archeological discoveries, the stories of the Ximenez-Fatio House continue to unfold.
The site consists of a coquina detached kitchen building c. 1798 and a reconstructed wash house c. 1802, as well as the main house and a museum store.
In 1939, The National Society of The Colonial Dames of America in The State of Florida acquired the property to use as a state museum house. Along with the National Park Service, State of Florida, Carnegie Foundation, and other groups, the Society worked to restore and preserve the site and still owns the historic home.
The museum houses exhibits that focus on the property's role as a boarding house, with items on display like a dry sink, unique fans called punkahs, and an old-fashioned foot warmer. Running a boarding house was one of the few acceptable occupations for a woman in the 19th century, and as such the house and museum are excellent examples of daily life in St. Augustine during its days as a U.S. territory and into its early statehood.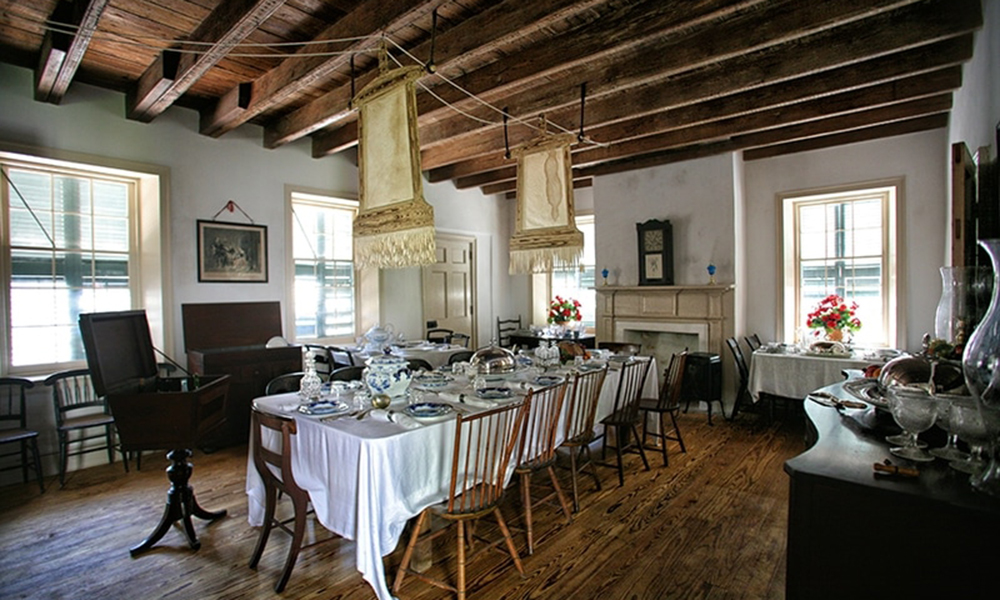 Admission:
$10.00 for adults
$8.00 for seniors, students, educators, and first responders with ID.
Call for more information about group rates. 
Twilight Tour
The Twilight Tour lets guests learn about the interesting (perhaps strange) guests who stayed at the boarding house and the families who owned the property through the years. Some of them, like Little Miss Madison, may not have left.
Cost is $15.00 per person and the tour will last approximately 45 minutes.
The Ximenez-Fatio House Museum also makes a lovely wedding venue. With its central location on historic Aviles Street, wedding guests will enjoy the convenience of being near all the great restaurants and attractions.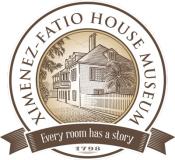 Currently closed.
Mon - Sat:
10:00 am - 5:00 pm
Admission | Ticket Prices
| Option | Price |
| --- | --- |
| Adults | $10 |
| Student, Senior, Educators, First Responders | $8 |
| Group Rates Available | Call to Schedule |
| | |
Have a Question?