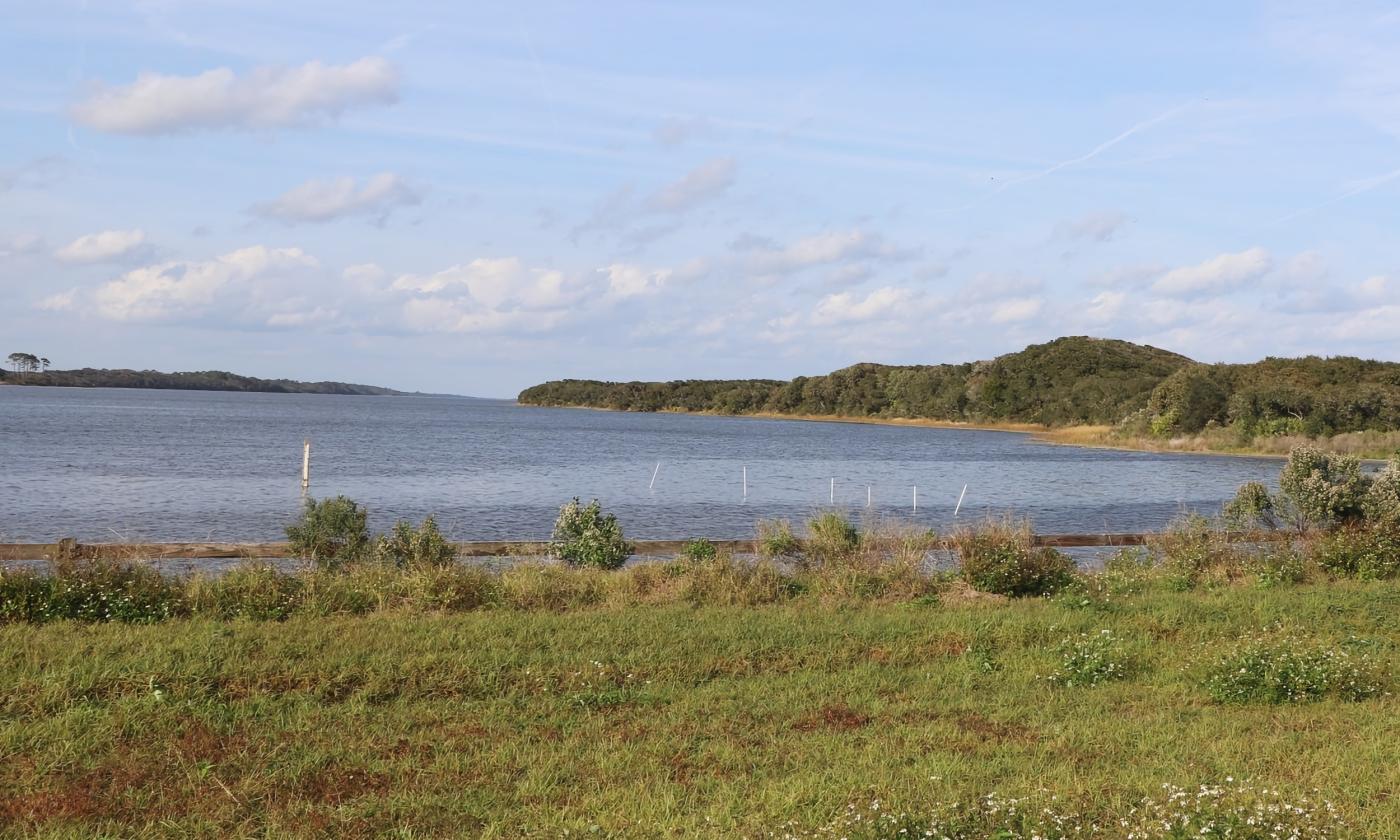 First Saturday of the Month | 9:00 a.m. - 11:00 a.m.
On the first Saturday of every month, the Guana Tolomato Matanzas National Estuarine Research Reserve (GTMNERR) will host a Guided Exploration Hike.
During the hike, guests learn about the cultural history of the Guana Peninsula, as well as the natural biodiversity of the research reserve.
A GTM naturalist will lead the hike and discuss the peninsula's 5,000 years of human history, including how Native Americans made use of the estuarine resources, what European plantation life was like, and current efforts to save the estuary's resources.
The 2.2-mile hike follows the GTM Research Reserve's yellow trail and takes approximately two hours.
The event is free, but reservations are required since participation is limited. There is also a $3 per vehicle parking fee. To reserve a spot on the Guided Exploration Hike, call (904) 380-8600 or visit here.
Admission: Admission to the Guided Exploration Hike is free, but there is a $3 parking fee.
When: First Saturday of every month from 9 a.m. - 11 a.m. 
Where: GTM Visitor Center is located at 505 Guana River Road, Ponte Vedra Beach, FL 32082. Guests will meet at the GTM Research Reserve's Trailhead Pavilion, located West of the Guana Dam. Wear comfortable closed-toe shoes.
GTMNERR is a protected stretch of land consisting of wetlands and estuaries on Florida's East Coast that actively works to maintain and help preserve the natural landscape of Florida. The GTMNERR's volunteers and employees are dedicated to the preservation of an unspoiled and undeveloped natural treasure, supporting a vibrant ecosystem and subsystems.