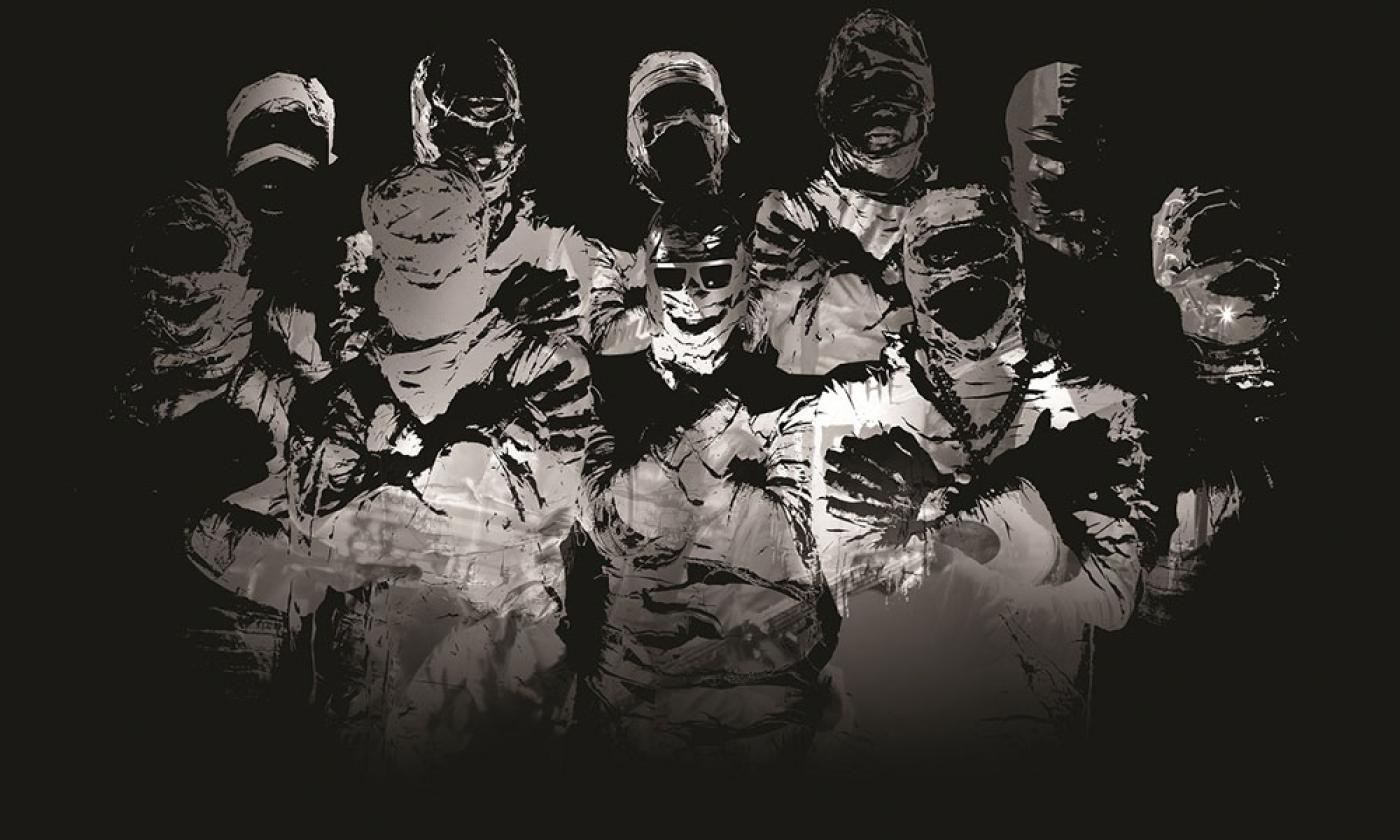 Thursday, November 2, 2023 | 8:00 - 10:00 p.m.
The Ponte Vedra Concert Hall presents the funk-rock band Here Come the Mummies on Thursday, November 2, 2023, at 8:00 p.m.
Here Come the Mummies is an eight-piece funk band of 5,000-year-old Egyptian Mummies. Their cursed souls are doomed to wander the earth in search of the ultimate riff so that they can finally be laid to rest. This pursuit has led to them to open for bands such as P-Funk, Al Green, and others.
They're regulars on The Bob and Tom show and have performed at Voodoo Fest, Musikfest, and Suwannee Hulaween. Here Come The Mummies endeared themselves to sell-out crowds in venues across North America.
Joining the quest, Perpetual Groove integrates jazz, funk, and rock into their performances. Touring from South Carolina to Colorado and everywhere in between, this band continues to sharpen their craft and create songs that mirror the human experience.
Songs such as "Three Weeks," "Two Shores," and "Andromeda," gives fans a journey through time and space.
Admission: Tickets range from $45.00 to $75.00. Tickets can be purchased online or at the Amphitheater Box Office on Anastasia Island, which is open from 10:00 a.m. to 6:00 p.m. on Thursdays and Fridays, and from 8:30 a.m. to 12:30 p.m. on Saturdays.
When: Thursday, November 2, 2023, at 8:00 p.m.
Where: The Ponte Vedra Concert Hall,1050 A1A N, Ponte Vedra Beach, Florida 32082.
Parking Information: Free parking will be available onsite. For events not produced by the St. Johns County Cultural Events Division, parking fees will be at the discretion of the event producer.
Admission | Ticket Prices
Tickets range from $45.00 to $75.00.
Editor's Note:
We encourage you to verify event times and details with the organizers, as they may change.