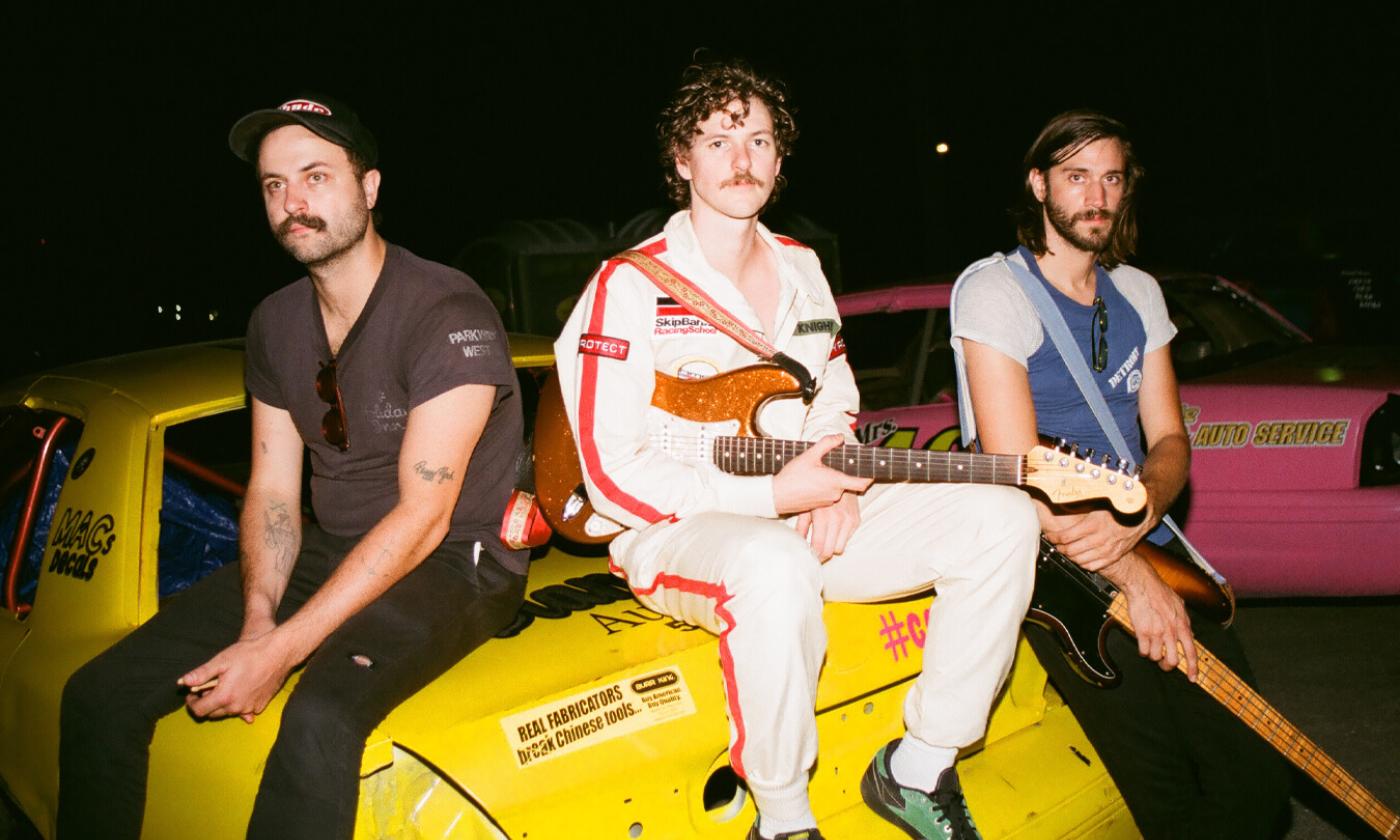 Please Note: This event is from 2022
In partnership with Flying Saucer Presents, Ponte Vedra Concert Hall will host indie rock band Houndmouth Thursday, April 28, 2022.
Houndmouth came together a decade ago in New Albany, Indiana, when Matt Myers, Zak Appleby and Shane Cody started playing music in a historic home dubbed "The Green House." Its rooms were adorned with relics from times past, so it was no surprise that songs such as "Penitentiary" bounced off the walls.
Nostalgic sounds from their first album were a welcome escape for listeners from the relentless demands of the digital age. But if you asked any one of the guys, they were "just having fun."
The group signed with legendary indie label Rough Trade Records in 2012. In 2013, Houndmouth's debut album, From The Hills Below The City, landed them on several world-famous platforms such as fellow Hoosier, David Letterman's stage, and several major festivals including Lollapalooza.
SPIN and Esquire.com named Houndmouth a "must-see" band at Lollapalooza. With their sophomore LP Little Neon Limelight, a natural sounding album captured in a familiar fashion came together, except this time with a #1 adult alternative radio single in "Sedona."
Cue Golden Age, the band's third album featured some of Houndmouth's most innovative and experimental songs yet. Coining the term "retro future," the band combined creative songwriting with avant-garde instrumentation like the synthesized roar of an actual black jaguar on the track Black Jaguar. From their humble start, genre-defining hits and experimentation, Houndmouth has and continues to make their impactful felt with the unique take on storytelling through music.
Admission: Tickets are $30.50 and can be purchased on line or at the St. Augustine Amphitheatre Box Office on Anastasia Island, which is open from 10 a.m. to 6 p.m. on Thursdays and Fridays, and from 8:30 a.m. to 12:30 p.m. on Saturdays.
When: 8 p.m. April 28, 2022. Doors open at 7 p.m.
Where:The Ponte Vedra Concert Hall is located at 050 A1A North in Ponte Vedra Beach, FL 32082
Parking Information:Parking will be available onsite. There will be a $5 parking fee for ticketed events and for free events parking will also be free. For events not produced by the St. Johns County Cultural Events Division, parking fees will be at the discretion of the event producer.
Editor's Note:
We encourage you to verify event times and details with the organizers, as they may change.