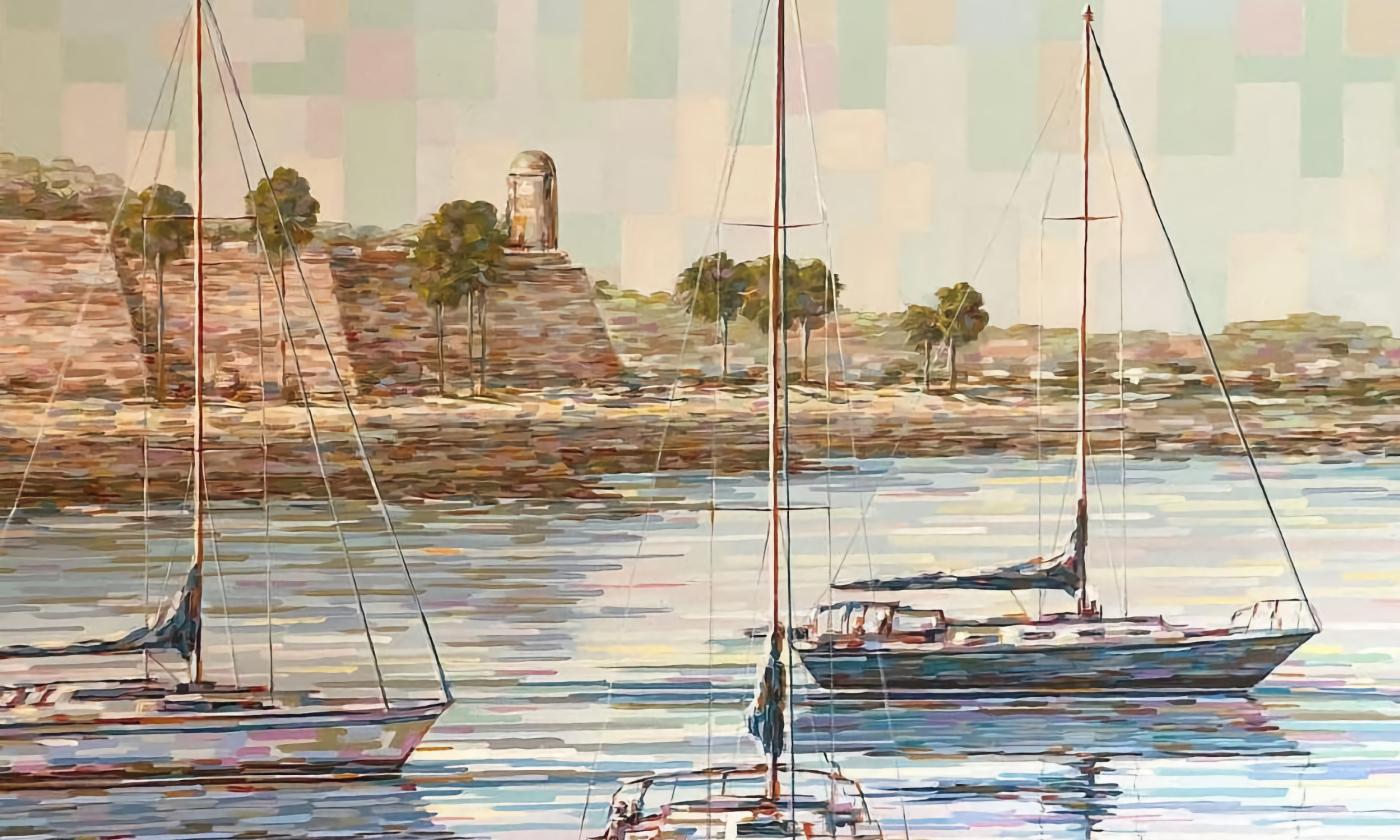 Thurs., June 1 - Mon., July 17, 2023 | 9 a.m. - 5 p.m.
The Lightner Museum presents artist Linda Sperruzzi's series of paintings entitled, "Colors of St. Augustine" from Thursday, June 1, through Monday, July 17, 2023.
Linda's paintings of St. Augustine are soft, with a focus on the play of sunlight on the waters, buildings, and attractions of the Ancient City. Her acrylic paintings are described as having a "Modern Impressionistic" style. 
This exhibit is a part of the "Lightner Local" series of events, created by the Lightner Museum to showcase the talents of artists who live in Northeast and Central Florida.
Admission: $17 adults; $14 college students, military, and seniors; $10 youth ages 12-17; free for children 11 and under.
When: The exhibit opens on Thursday, June 1 and will be up through July 17, 2023. The museum is open normally from 9:00 a.m. to 5:00 p.m., seven days a week with the exception of New Year's Day, July 4th, Thanksgiving, and Christmas.
Where: The Lightner Museum is located at 75 King St. in historic downtown St. Augustine.
The Museum is generally open seven days a week. They are closed on New Year's Day, July 4th, Thanksgiving, and Christmas.