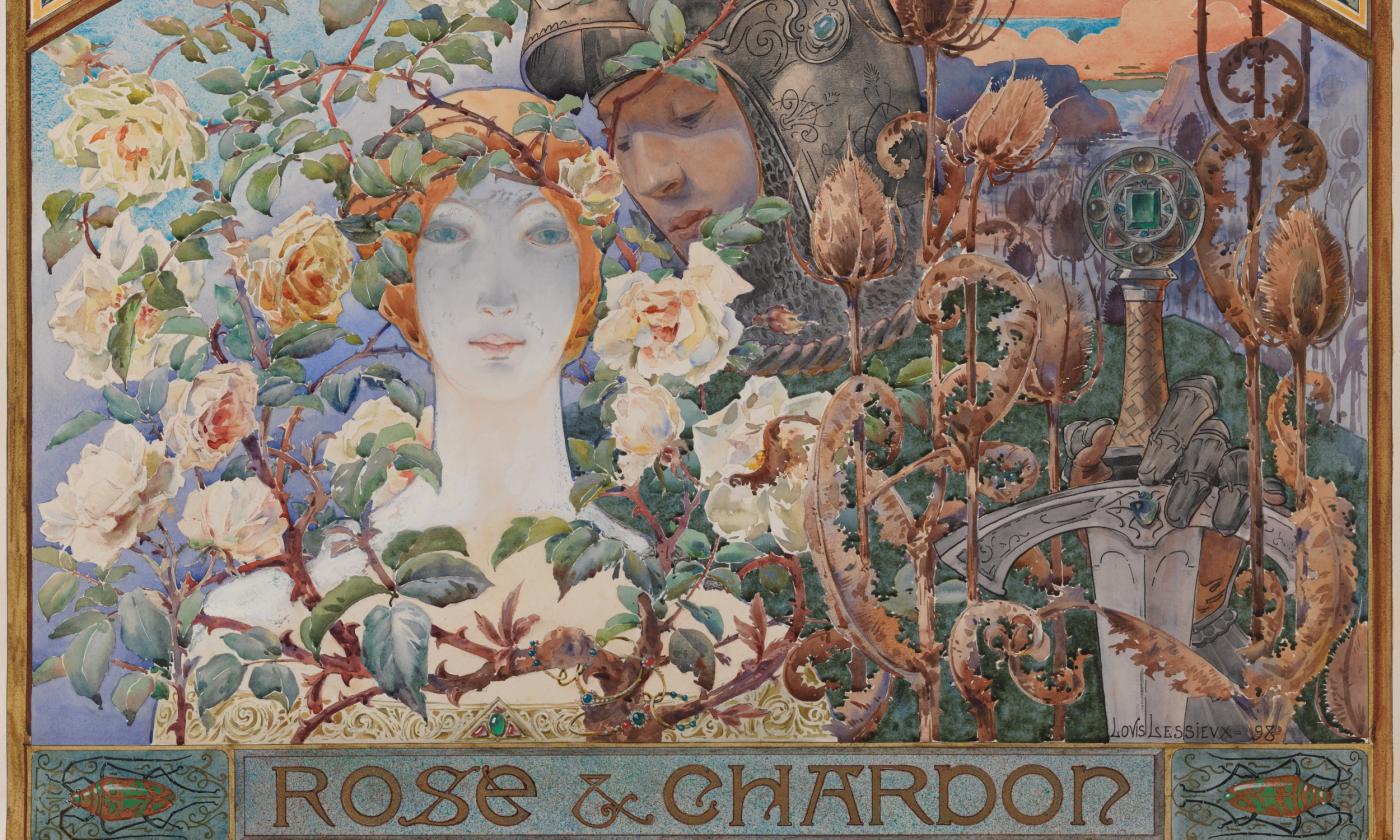 Fri., Nov. 17, 2023 - Fri. Mar. 15, 2024 | 9:00 - 5:00 p.m.
The Lightner Museum presents The Triumph of Nature: Art Nouveau from the Chrysler Museum of Art, celebrating America's Gilded Age. The exhibit opens on Friday, November 17, 2023, and will remain open through March 15, 2024. 
Art Nouveau was particularly popular from the 1890s to the First World War. Those who created pieces in the Art Nouveau style challenged the accepted norms and celebrated nature with vibrant colors, curves, and asymmetric compositions. 
The Chrysler Museum of Art has one of the best collections of Art Nouveau in the United States. This exhibit includes furniture, glass, paintings, sculptures, ceramics, and textiles from the period. On tour through International Arts and Artists of Washington D.C., the exhibit's first stop is the Lightner Museum in St. Augustine.
Admission: $17.00 for adults; $14.00 for college students, military, and seniors; $10.00 for youth ages 12-17; and free for children 11 and under.
When: From November 17, 2023, through March 15, 2024. The museum is open daily from 9:00 a.m. to 5:00 p.m. They are closed on New Year's Day, Thanksgiving, and Christmas. Hours may change during other holidays.
Where: The Lightner Museum is located at 75 King St. in St. Augustine's Historic Downtown.
Cover Art: The photo is a section of a painting by Louis Ernest Lessieux, titled "Rose and Thistle," a watercolor on paper created in 1898. Photographer Edward Pollard took the photo. The image is courtesy of the Chrysler Museum of Art.
Editor's Note:
We encourage you to verify event times and details with the organizers, as they may change.