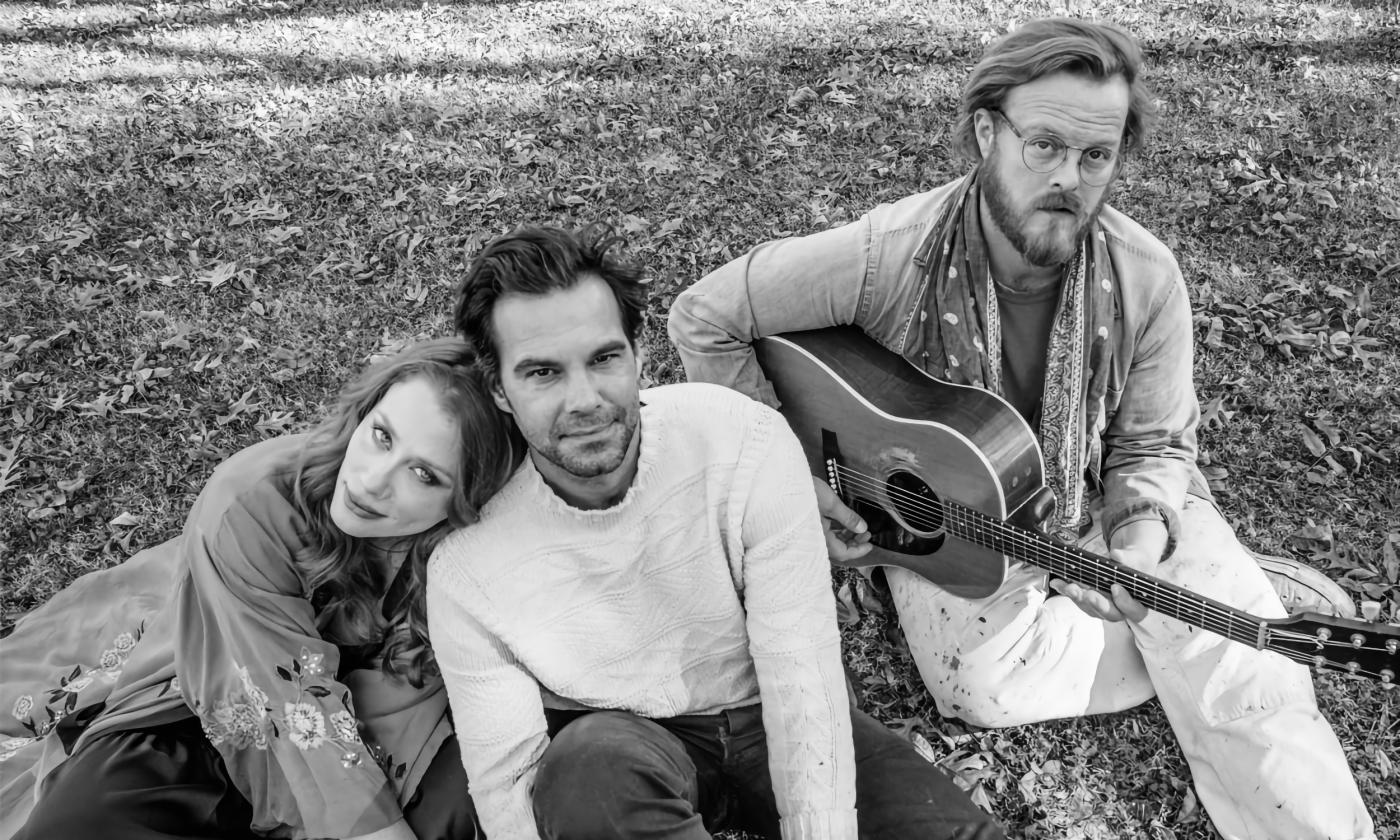 Saturday, April 15, 2023 | 8 - 10 p.m.
The Ponte Vedra Concert Hall, in partnership with Flying Saucer Presents, welcomes Americana trio The Lone Bellow live in concert on Saturday, April 15, 2023, at 8:00 p.m.
The band was first brought together in 2010 with lead singer Zach Williams, guitarist Brian Elmquist, and multi-instrumentalist Kanene Donehey Pipkin. The group now includes Jason Pipkin on keys/bass.

The trio's self-titled debut album The Lone Bellow is exuberant in its playing and welcoming in its attitude. Though the lyrics have a melancholic undercurrent, the tracks are more often rave-ups than ruminations, with swelling three-part harmonies and rousing group-sung choruses, especially on the electric guitar-driven "The One You Should've Let Go" and "Green Eyes and A Heart of Gold."
Williams, a native Georgian, first came to songwriting via near tragedy. While still living down south, Williams' young wife was catastrophically injured in a horseback riding accident. Physicians told Williams that, at best, his wife would leave the hospital a paraplegic. But after months of rehab, his wife ultimately regained the ability to walk. Throughout the ordeal, Williams scribbled his thoughts into a journal and his good friend Caleb Clardy suggested he turn his writing into songs. A revitalized Williams and his wife headed to New York City to pursue their creative paths in earnest. Williams wrote deeply personal songs—tender but frank tales of romantic rupture and hard-fought redemption—rooted in the country, folk and gospel of his Southern youth.
Admission: Tickets range from $36.00 to $56.00 and can be purchased online or at the Amphitheater Box Office on Anastasia Island, which is open from 10 a.m. to 6 p.m. on Thursdays and Fridays, and from 8:30 a.m. to 12:30 p.m. on Saturdays.
When: Satuirday, April 15, 2023, at 8:00 p.m.
Where: The Ponte Vedra Concert Hall located at 1050 A1A North Ponte Vedra Beach, FL 32082.
Parking Information: Free parking will be available onsite. For events not produced by the St. Johns County Cultural Events Division, parking fees will be at the discretion of the event producer.
Admission | Ticket Prices
Tickets range from $36.00 to $56.00
Have a Question?