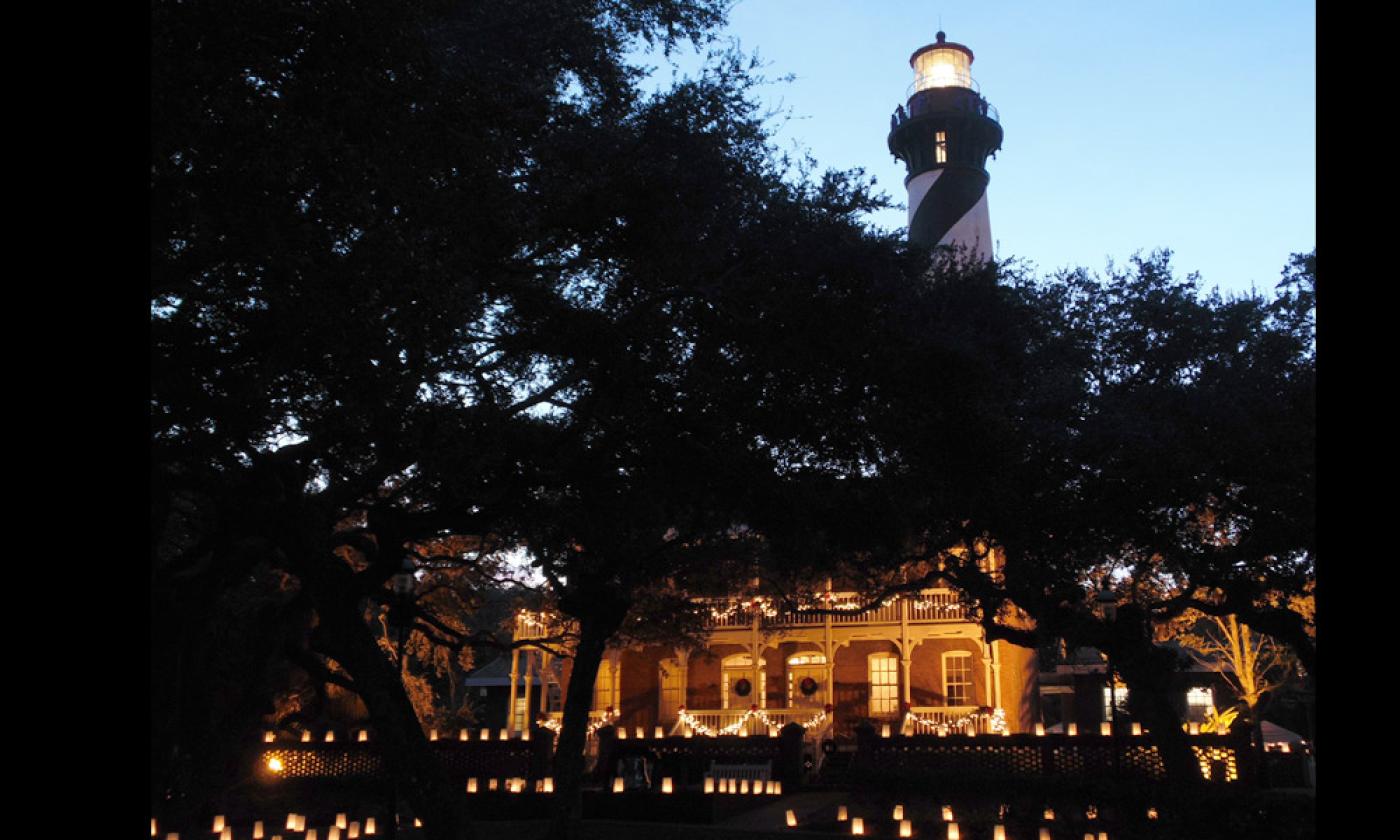 Wednesday, Dec. 6, 2023 | 6:00 p.m. - 9:00 p.m.
On December 6, 2023, from 6:00 to 9:00 p.m., the St. Augustine Lighthouse hosts Luminary Night. This family-friendly tradition during St. Augustine's Nights of Lights features more than 2,000 luminaries blanketing the lighthouse grounds in a warm, festive glow.
Lights, holiday decorations, and the luminaries combine for holiday magic. Everyone may join the groups singing Christmas carols and take a photo with Santa Claus. 
Admission: Free. Guests are asked to bring a non-perishable food item as a donation. These foods will be donated to the St. Francis Housing Crisis Center.
When: 6:00 to 9:00 p.m. December 6, 2023. 
Where: The St. Augustine Lighthouse and Museum, at 100 Red Cox Road on Anastasia Island.
For more information, please call (904) 829-0745.
The St. Augustine Lighthouse and Museum works to preserve and present the history of the nation's oldest port. Through many community outreach programs, such as the Lighthouse Archeological Maritime Program (LAMP), they host summer camps, home-school days, and various hands-on tours. The Lighthouse and Museum offer many different types of tours throughout the year. Visit their website for more information and to purchase tickets in advance. 
Admission | Ticket Prices
FREE
Have a Question?