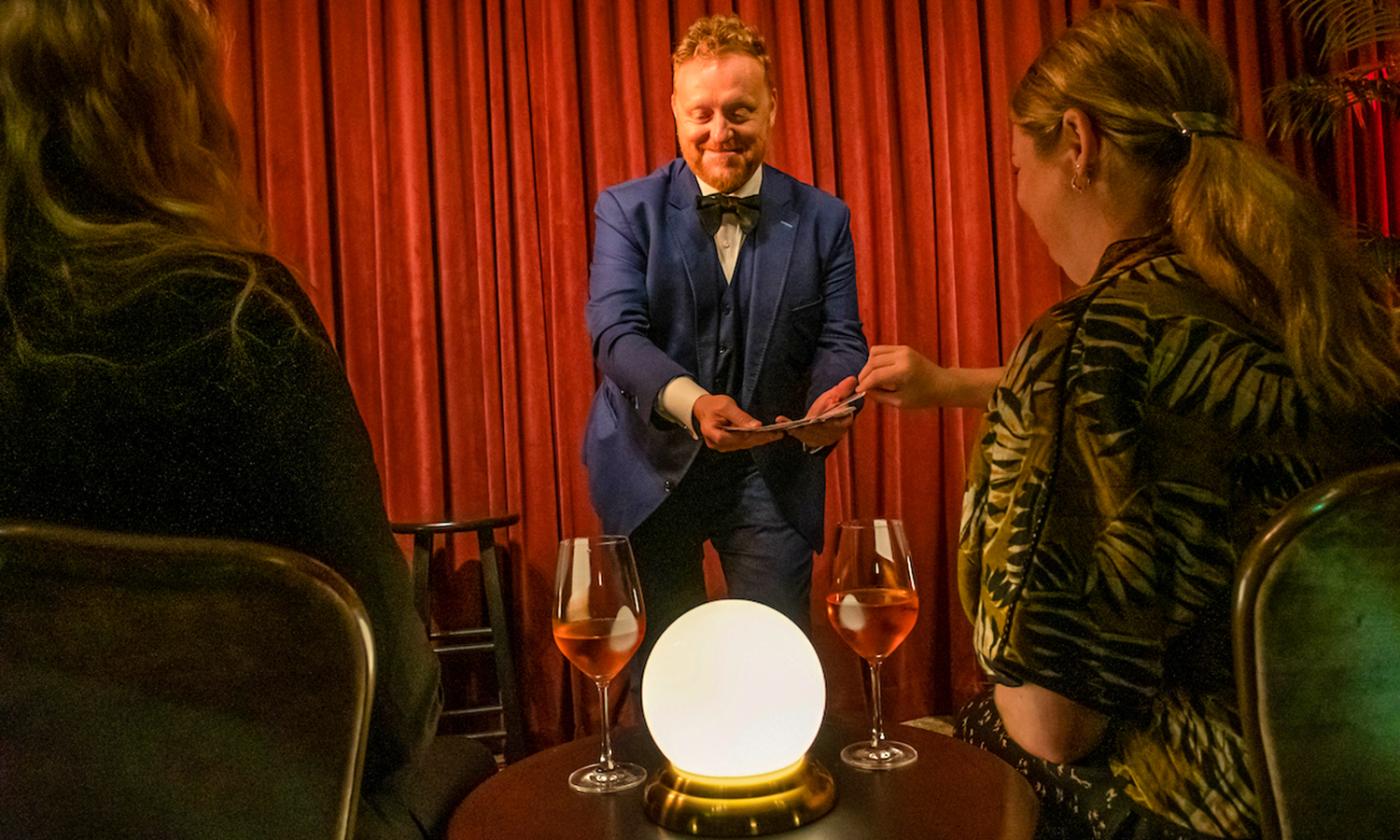 Jan. 13 - March 25, 2023 | Fridays at 6 p.m.; Saturdays at 6 and 8:30 p.m.
Magician Bill Abbot creates enchantment in an intimate setting at the Casa Monica Hotel. As a native Canadian, he is the recipient of the Canadian Association of Magicians "Magician of the Year Award." Bill launched his career in Toronto where he perfected his "close-up" magician act. He has now performed in over 11 countries in venues of every size including, the Chicago Magic Lounge, the Magic Castle in Hollywood, and the House of Cards in Nashville.
He enjoys small more unique settings where his talents engage the audience. Bill with his wife Rebecca collaborated with the Casa Monica Hotel to create an intimate setting, up to 22 guest, for his stunning magic and illusions.
The evening begins with a pre-show sleight of hand act, followed by the main performance in the Magic Hideaway room, and finishes with a post-performance social with photo opportunities.
Admission: $125.00 per person. For tickets, go here.
When: On Friday and Saturday evenings from January 13, 2023 through March 25, 2023. There will on show at 6:00 p.m. on Fridays, and two shows, one at 6:00 p.m. and one at 8:30 p.m on Saturdays. 
Where: The Cobalt Room at the Casa Monica Resort and Spa, on King Street in St. Augustine.