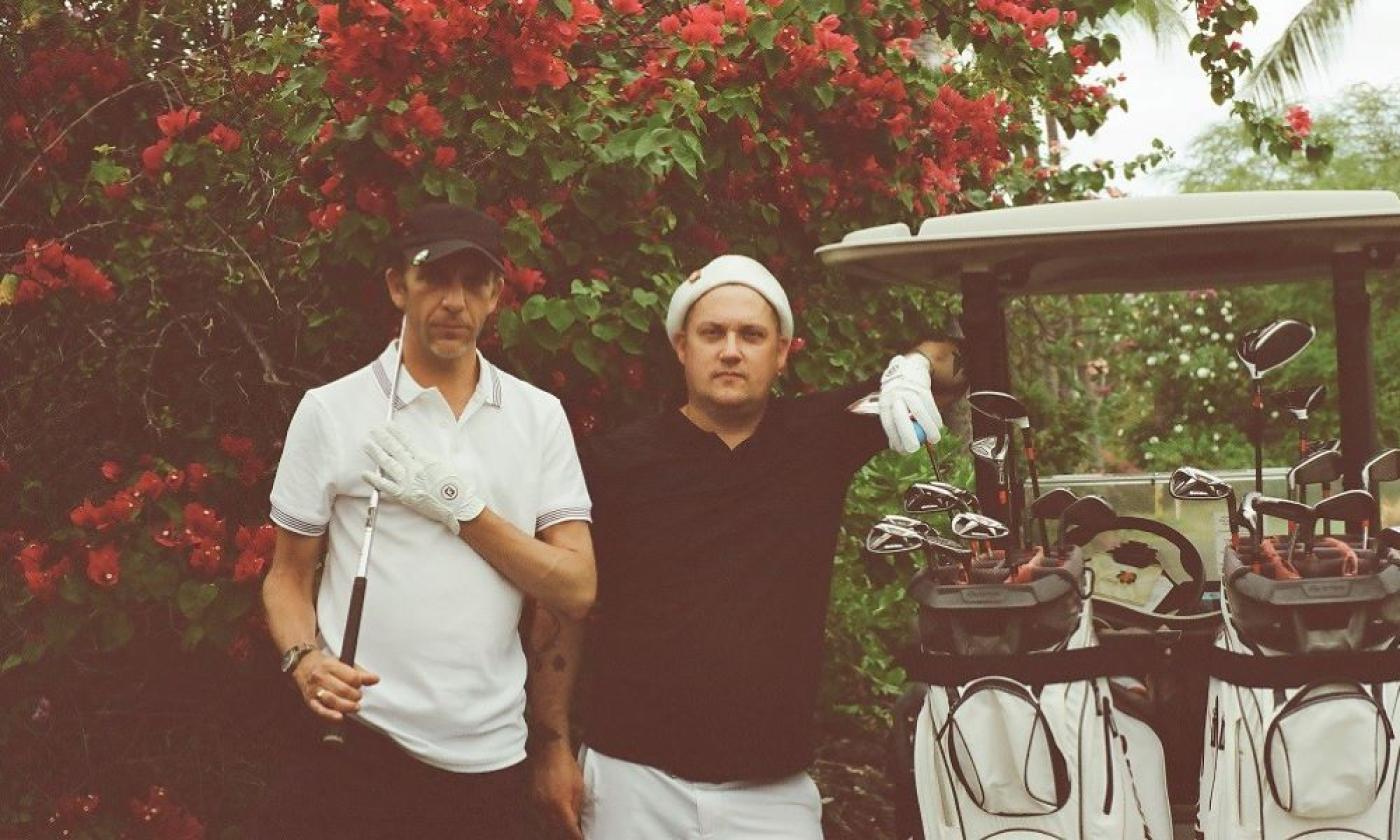 Sunday, Oct. 17, 2021 | 7 p.m.
The Indie Rock/Art Punk band Modest Mouse will bring music from their forthcoming seventh album, The Golden Casket, to the St. Augustine Amphitheatre stage Oct. 17, 2021.
Formed in Issaquah, Washington, in 1992, Modest Mouse is nown as one of the most consistent live bands around. In its current evolution, founding members Issaac Brock (singer/guitarist), Jeremiah Green (drummer) are joined by Tom Peloso (upright bass, backing vocals), Jim Fairchild (guitar, backing vocals), Lisa Molinaro (viola, bass, backing vocals), Russell Higbee (bass guitar, rhythm guitar), Ben Massarella (percussion) and Darrin Wiener (keyboards, effects).
The Golden Casket herald another new chapter in the band's unpredictable evolution. The album explores the degradation of America's psychic landscape through the glass of the smartphone screen and invisible technology. Lead singer Issaac Brock also touches on a new theme in his life, fatherhood.
Produced with Dave Sardy and Jacknife Lee in Los Angeles and in Modest Mouse's studio in Portland, the album hovers in the liminal space between raw punk power and experimental studio science.
Early releases include "We Are Between" and "Leave a Light On," which finds lead singer Issaac Brock navigating the existential threat of losing our humanity — and the interconnectedness that comes with it — amidst a constant societal barrage of physical and digital materialism.
The band's current U.S. tour will include festival stops at Lollapalooza in Chicago, Life is Beautiful in Las Vegas and Austin City Limits in Austin.
Admission: $52.50
When: 7 p.m. Sunday, Oct. 17, 2021. Doors open at 6 p.m.
Where: The St. Augustine Amphitheatre is located 1340C A1A South.
Parking Information: The Amp St. Augustine is located on Anastasia Island next to Anastasia State Park. Limited paid parking is available in The Amp's Main Lot, but only with advance purchase of a Premium Parking ticket. Free satellite parking areas are located within one mile of the Amphitheatre, at R.B. Hunt Elementary and at Anastasia State Park (see map below).
Shuttle Information: The St. Augustine Amphitheatre shuttle system begins its run 45 minutes prior to show time. The shuttle will pick up event patrons at four designated shuttle stops: the R.B. Hunt Elementary School Soccer Field, the west entrance of the Anastasia State Park Main Parking Lot, the Loop at the Anastasia State Park, and the entrance of the St. Augustine Amphitheatre. To see the full shuttle route, please see the map below.
Shuttles will run continuously until approximately 45 minutes after the scheduled start time of a concert. For anyone wanting to leave prior to the end of a show, shuttles will begin taking people back to the satellite parking areas one hour before the event is over. The driver will not depart The Amp until the shuttle is more than 50% full.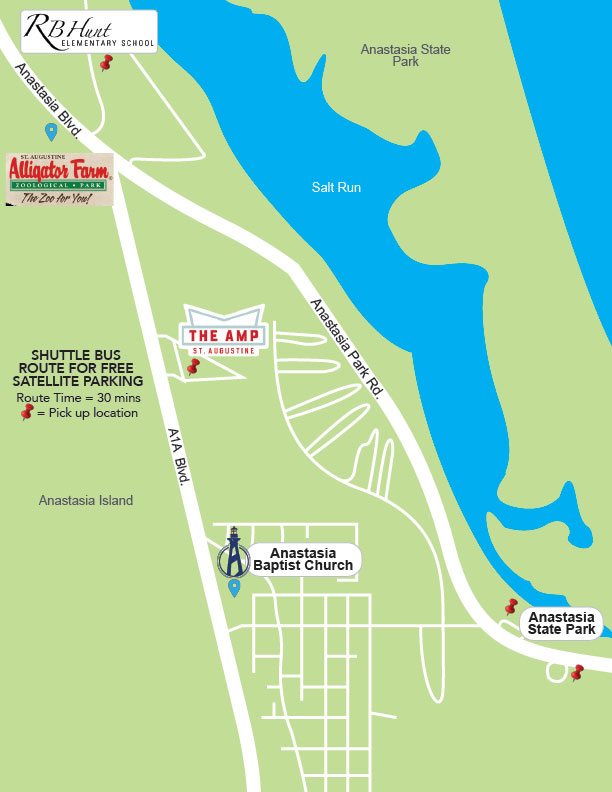 Admission | Ticket Prices
| | |
| --- | --- |
| General Admission Pit | Sold Out |
| Level 100 | Sold Out |
| Level 200 and Level 300 | $52.50 |
| Obstructed View | $52.50 |
Have a Question?