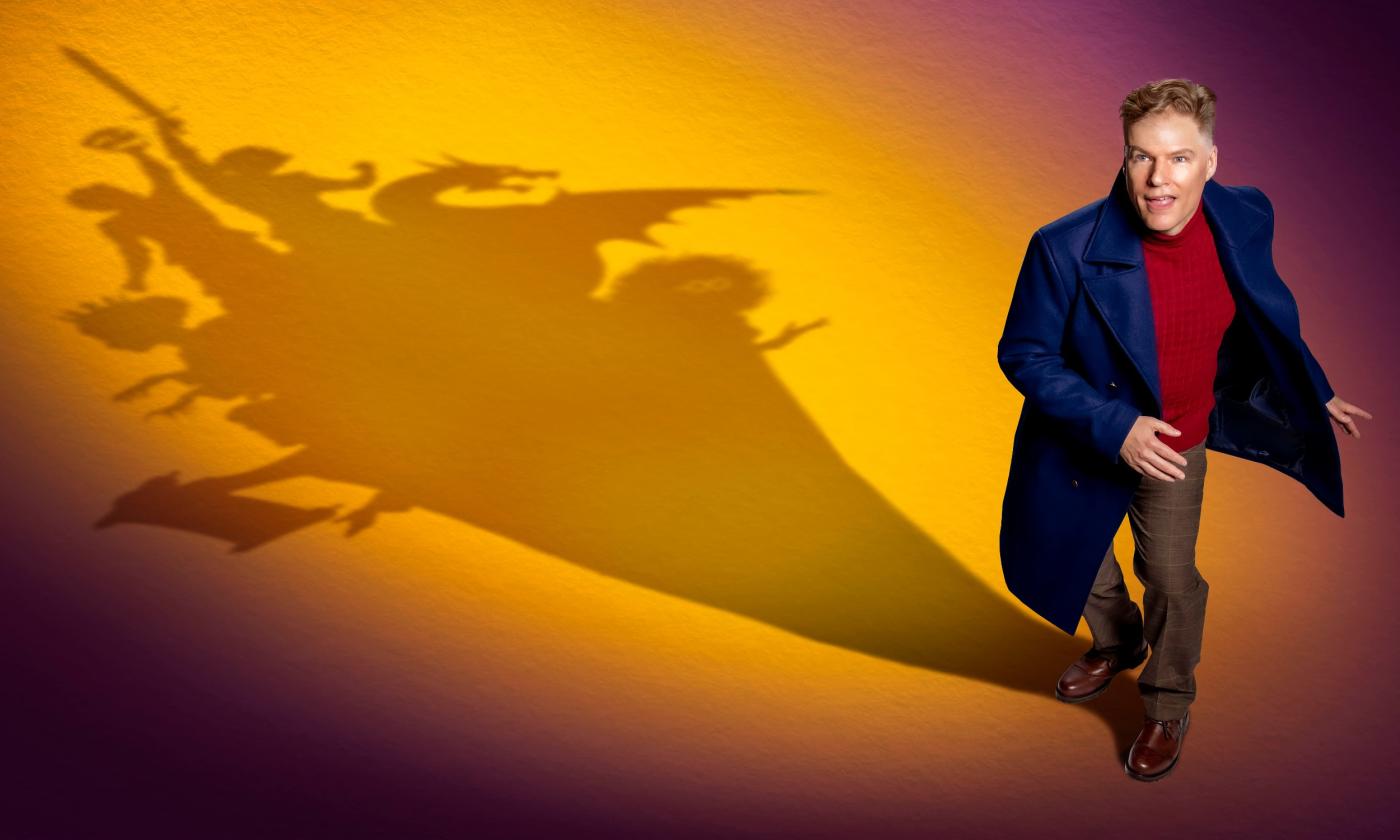 Friday and Saturday, Feb. 3 – 4, 2023 | Times Vary
JASON WOODS HAS CANCELLED HIS NEAR-DISASTER OF JASPER & CASPER AT THE LIMELIGHT THEATRE.
Refunds for this concert are available at the box office.
On Friday and Saturday, February 3 and 4, 2023, Jason Woods performs his one-man show, The Near Disaster of Jasper & Casper, at the Limelight Theatre.
A quadruple threat from Jacksonville, Jason Woods writes, directs, composes the music, and acts in his own productions. His Off-Broadway run of the Near Disaster of Jasper & Casper received rave reviews.
The Near Disaster of Jasper and Casper has been described as quirky fairy tale, in which both Jasper and Casper and the many people they encounter are all played by Jason Woods.
One review said that the performance was "thoroughly enjoyable" and describe the play as presenting Jason's concepts of leadership, empathy, and other lessons during one young man's "journey of self-discovery."
Admission: $40.00 per person. For more information and tickets, go here.
When: Friday, February 3, at 7:30 p.m. and Saturday, February 4, at 2:00 p.m.
Where: Limelight Theatre, 11 Old Mission Avenue, St. Augustine, Florida.
Admission | Ticket Prices
$40.00 per person
Have a Question?