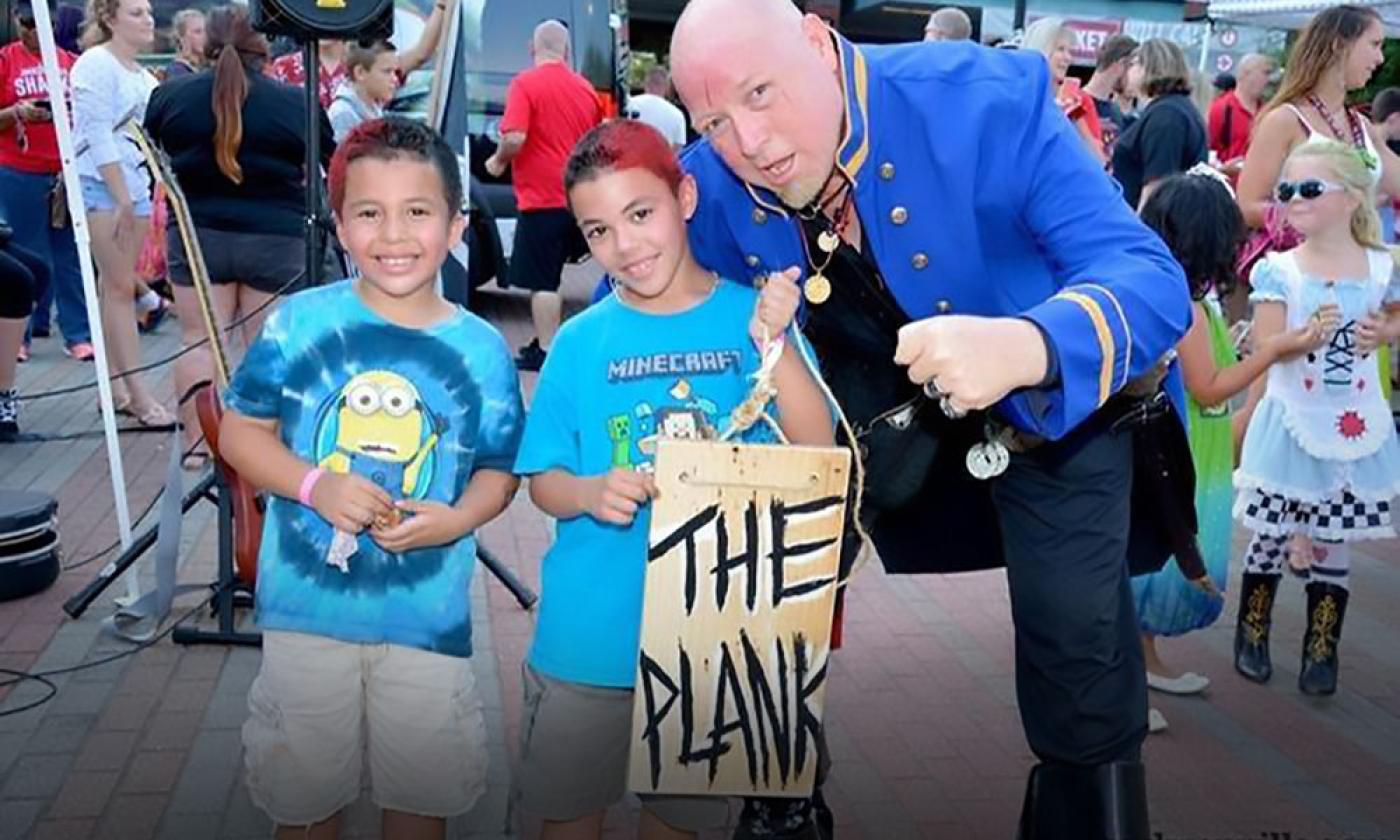 The Old City Pirate Fest is Back!
The St. Augustine Swashbucklers as they present the 6th Annual Old City Pirate Fest.
Fri. - Sun., Feb. 2 - 4, 2024 | Times Vary
Everyone is invited to become a pirate for a weekend at the return of the annual Old City Pirate Fest in St. Augustine on Friday, Saturday, and Sunday, February 2 - 4, 2024.
The following information is from the 2023 Old City Pirate Fest. As we get more information about the 2024 event, we will update this.
This full weekend of pirate-themed fun geared for the whole family will be hosted by the St. Augustine Swashbucklers at the Colonial Quarter's entrance on Castillo Drive.
On Saturday, from 10:30 a.m. to 5:30 p.m., the Swashbucklers host a festival of all things pirate with activities for the whole family, including live entertainment, a lively kids area with games and prizes, a vendors row with tons of pirate merchandise, black powder and sword demonstrations, and a Trolley ride. Pirate garb is encouraged.
From 6:30 to 10:30 p.m. on Saturday, the Saturday Night Dinner and Concert features two pirate bands, Rusty Cutlass and Tom Mason and the Blue Buccaneers. Tickets for this event are $60.00 per person and it is expected to sell out.
The focus of the 2023 Pirate Fest is on families, kids, and education. As always, all proceeds from the Old City Pirate Fest will be donated to charities. This year's charities are St. Augustine Youth Services, INK! (Investing in Kids), and the St. Augustine Humane Society.
Admission:  We will update as we have this information.
When: The day-long activities of the Pirate Fest will take place on Saturday and Sunday, February 3 and 4. They will have a concert on Friday, February 2.
Where: The Colonial Quarter is located at 14 South Castillo Drive in St. Augustine, Florida 32084.