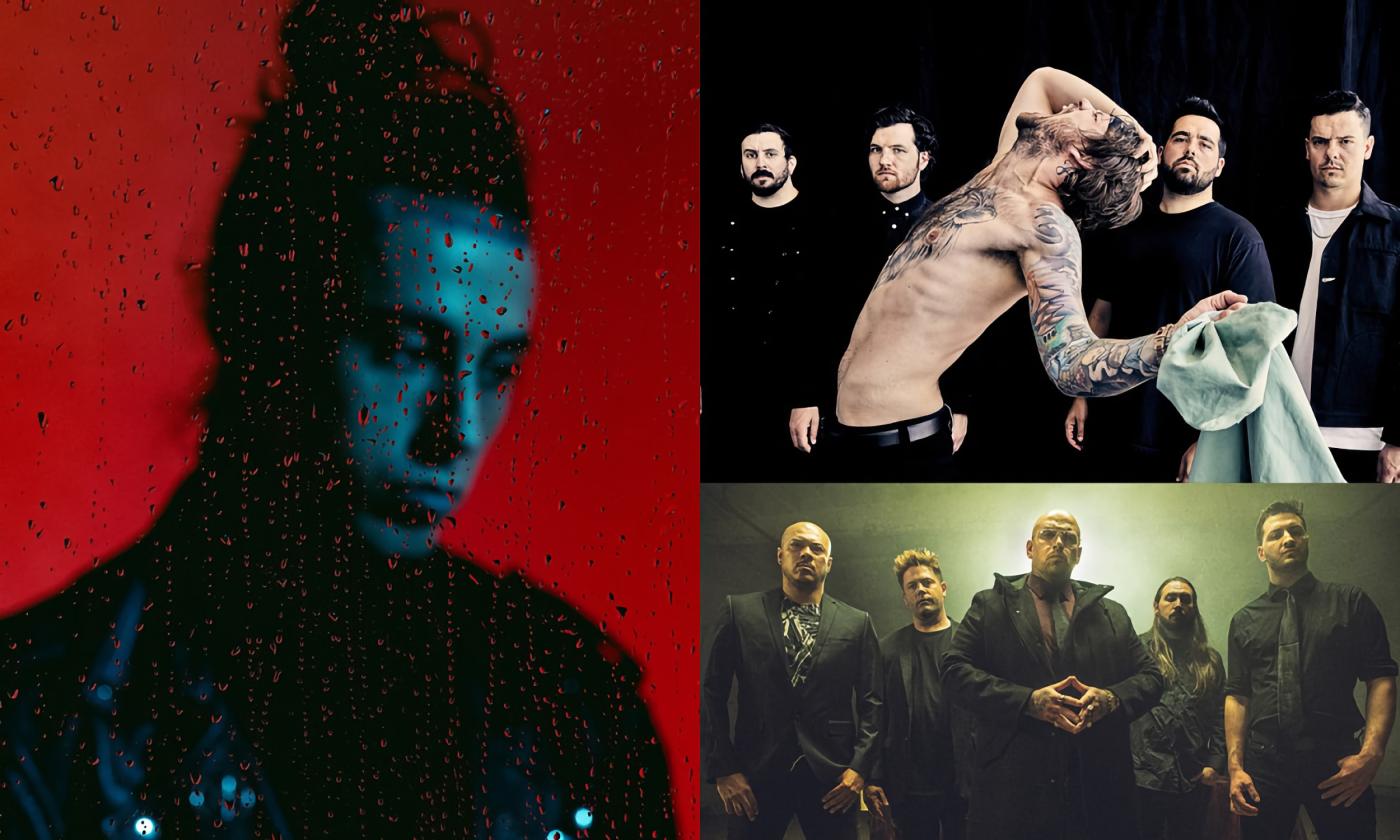 Thursday, April 23, 2023 | 6:00 p.m.
In partnership with Ledge Entertainment, Planet Radio will present Planet Band Camp Thursday, April 23, 2023, at the St. Augustine Amphitheatre. The lineup will include Falling in Reverse, Beartooth, and Bad Wolves.
Falling in Reverse hit the punk rock arena in 2008 as lead singer Ronnie Radke brings back old-school punk to the scene. The first album, The Drug In Me Is You was released on July 16, 2011, which peaked at number 19 on the Billboard 200 followed by a second album, Fashionably Late in 2013, which ranked at number 17 on the Billboard 200. Currently on tour, Falling in Reverse continues to keep "OG" punk alive. 
Hard rock, soul-thrashing sounds where audiences get pumped while remaining on their feet is what defines the atmosphere at a Beartooth concert. From their earlier, mosh-pit-inspiring-jams to mainstream rock music, the Beartooth's musical growth throughout the years lures their fanbase to a higher plateau as they climb the career ladder. Lead singer Caleb Shomo started the band, which is now being referenced by Rolling Stone as one of the, "10 Artists You Need to Know." 
With originals and cover songs that attract instant attention through strong vocals accompanied by a rock band that. . . well. . . rocks, Bad Wolves, an L.A. based group, went from local, small venue performers to elite platinum-certified rock contenders. Band members Kyle Konkiel (bass, backing vocals), John Boecklin on drums, Doc Coyle (lead guitar, backing vocals), and Chris Cain (rhythm guitar), hit it home with songs topping the Billboard Mainstream Rock songs chart, along with a following that backs them all the way.  
Admission: Ticket price range is $38.00 - $72.00, depending on seating arrangements. Purchases can be made online or at the St. Augustine Amphitheatre Box office on Thursdays and Fridays between 10:00 a.m. to 6:00 p.m. and Saturdays between 8:30 a.m. to 12:30 p.m. 
When:  Thursday, April 23, 2023 at  6:00 pm. with doors opening at 5:00 p.m. 
Where: The St. Augustine Amphitheatre is located at 1340C A1A S, St. Augustine, FL 32080.