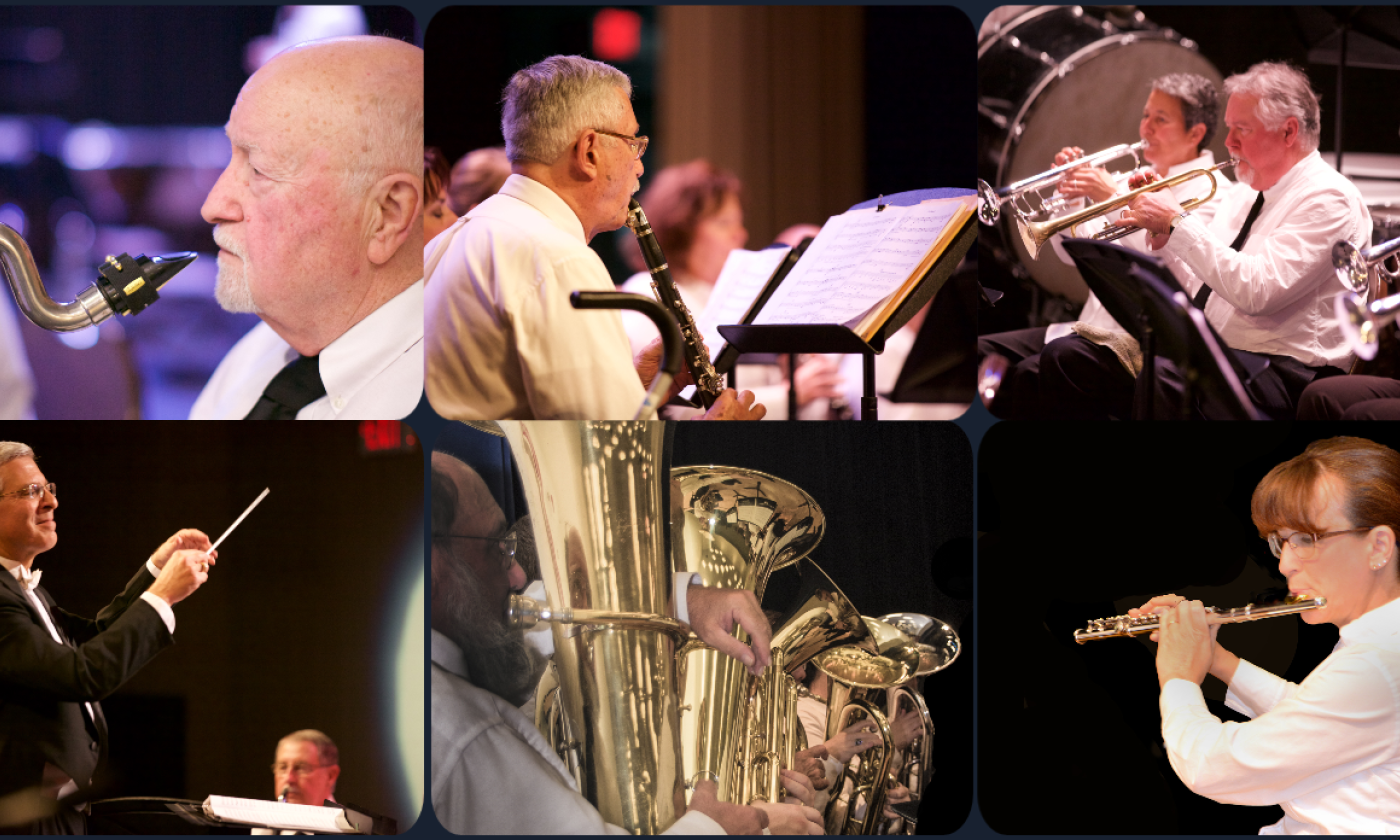 Romanza: St. Augustine Concert Band Season Finale
The St. Augustine Concert Band's season finale presents a musical around-the-world journey.
Friday, May 26, 2023 | 7:30 - 9:00 p.m.
The St. Augustine Concert Band will perform their season finale concert from 7:30 to 9 p.m. Friday, May 26, 2023, at Pacetti Bay Middle School.
Originally established in the early 1900s with a small military-style band of some 16 members, the acclaimed St. Augustine Concert Band now features some 70 performers, from amateurs to students and semi-professionals, all from the surrounding area.
For their final concert this season, conductor Geoffrey Magnani has chosen a program that takes the audience on a journey around the world, starting in Antarctica with "Seal Lullaby" by composer Eric Whitacer. Music from Ireland, Africa, Hungary will be presented, as well as the "Black Mask March"  by Fillmore; "Arabian Dances" by Balmages, and "Songs of Old Kentucky."
Admission: Tickets are $12.00 for adults and $5.00 for students with ID. Children under age 12 are free. To purchase tickets, go here.
When: 7:30 to 9 p.m. Friday, May 26.
Where: Pacetti Bay Middle School is located at 245 Meadowlark Lane, St. Augustine, FL 32092.
This event is part of the Romanza Festivale of Music and the Arts, an annual festival consisting of two weeks of historical, cultural and creative events celebrating all things St. Augustine. From April 28 - May 14, 2023, the nation's oldest city will be jam-packed with music and dance concerts, living history events and historical tours, live theater and art exhibits. To find out more about the full two weeks of events, visit here.