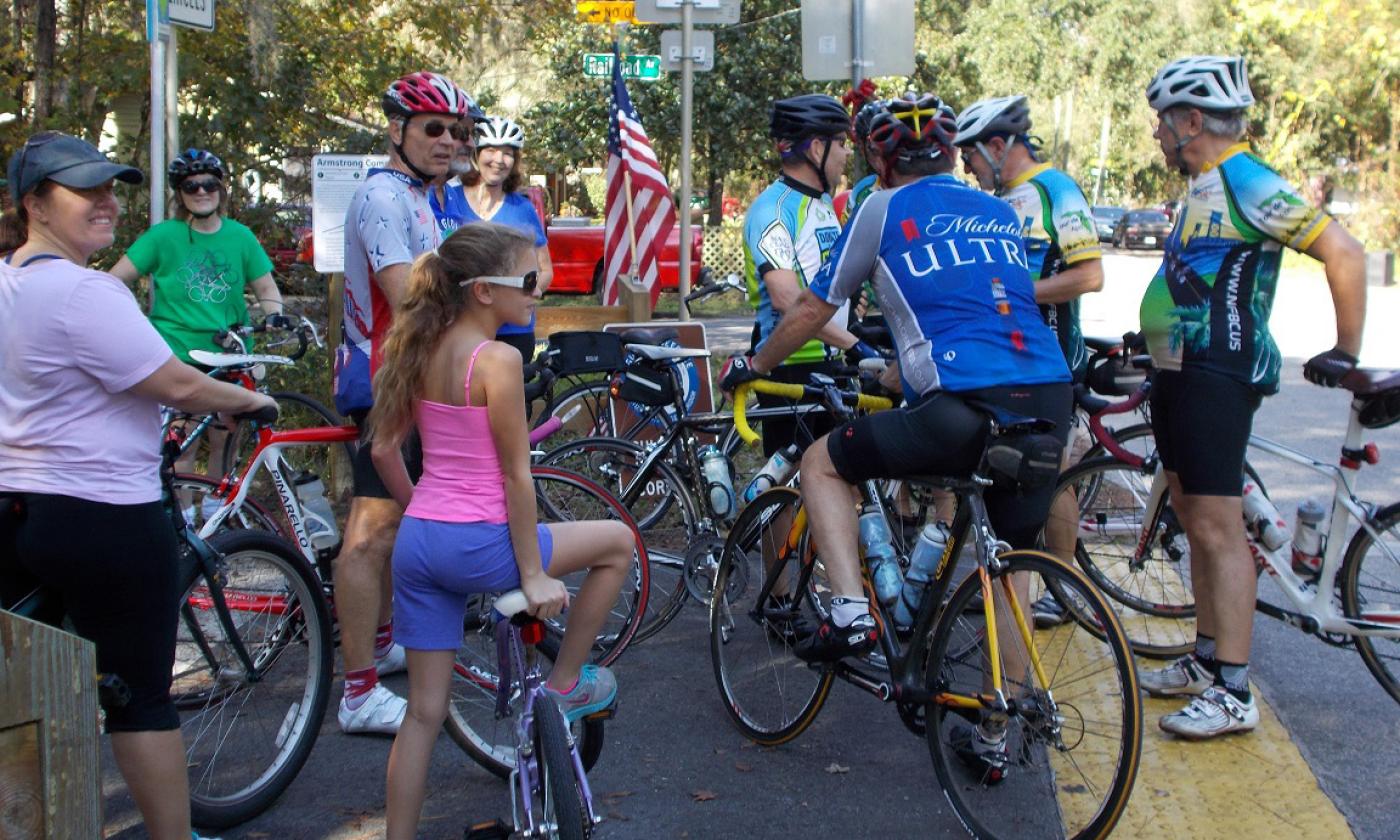 Please Note: This event is from 2020
The 2020 Annual Rails to Trails Festival has been CANCELLED
SEA's annual Rails to Trails Festival celebrates the local Gullah Geechee cultural heritage and the conversion of old railroad tracks into user-friendly hiking and biking trails to benefit the community. The 9th Annual Festival will take place on Saturday, December 5, 2020. Participants can enjoy bike riding, hiking, home cooking, a farmer's market, and browsing the arts and crafts on display.
The bike tour along the Rails to Trails Bike and Walking Trail is led by Bike Florida and begins at the Armstrong Park Trailhead at 9:00 a.m., with packet pick-up and registration at 8:00 a.m.
The Gullah Geechee Festival activities will take place back at Armstrong Park, and will include food vendors, cultural arts and crafts,  and dance and singing contests. Live music will Doug Carn, the Saint Jax Band, Geechee Gullah Ring Shouters, Amy Alysia, and more.
SEA was established to support the Spuds, Elkton, and Armstrong communities west of St. Augustine, where West Africans called Gullah Geechee settled in the late 17th century. Here and in other coastal counties of Florida, Georgia, South Carolina, and North Carolina, the history of the Gullah Geechee Cultural Heritage Corridor is being preserved and interpreted by local organizations. Funds raised at the Rails to Trails Festival will go to support the communities' children and family programs, in an effort to help the residents living in these rural communities cross over the "sea" of homelessness and poverty by providing access to a food bank, medical assistance, after-school programs, and much more. The annual SEA Rails to Trails Festival is the organization's major fundraising event, featuring historical booths containing Gullah Geechee artifacts and displays, DVDs, Gullah home cooking, and historical signs pointing out the rich culture of the area.
Admission: Free.
When: The bike ride begins at 9:00 a.m., with packet pick-up and registration at 8:00 a.m. The Gullah Geechee Festival takes place from 10:00 a.m. to 6:00 p.m. on Saturday, December 5, 2020.
Where: The festival takes place at Armstrong Park, which is located at 4950 Harvey Avenue in Elkton, FL 32033.
Special Precautions: They will have temperature checks and suggest that all who attend wear a mask.