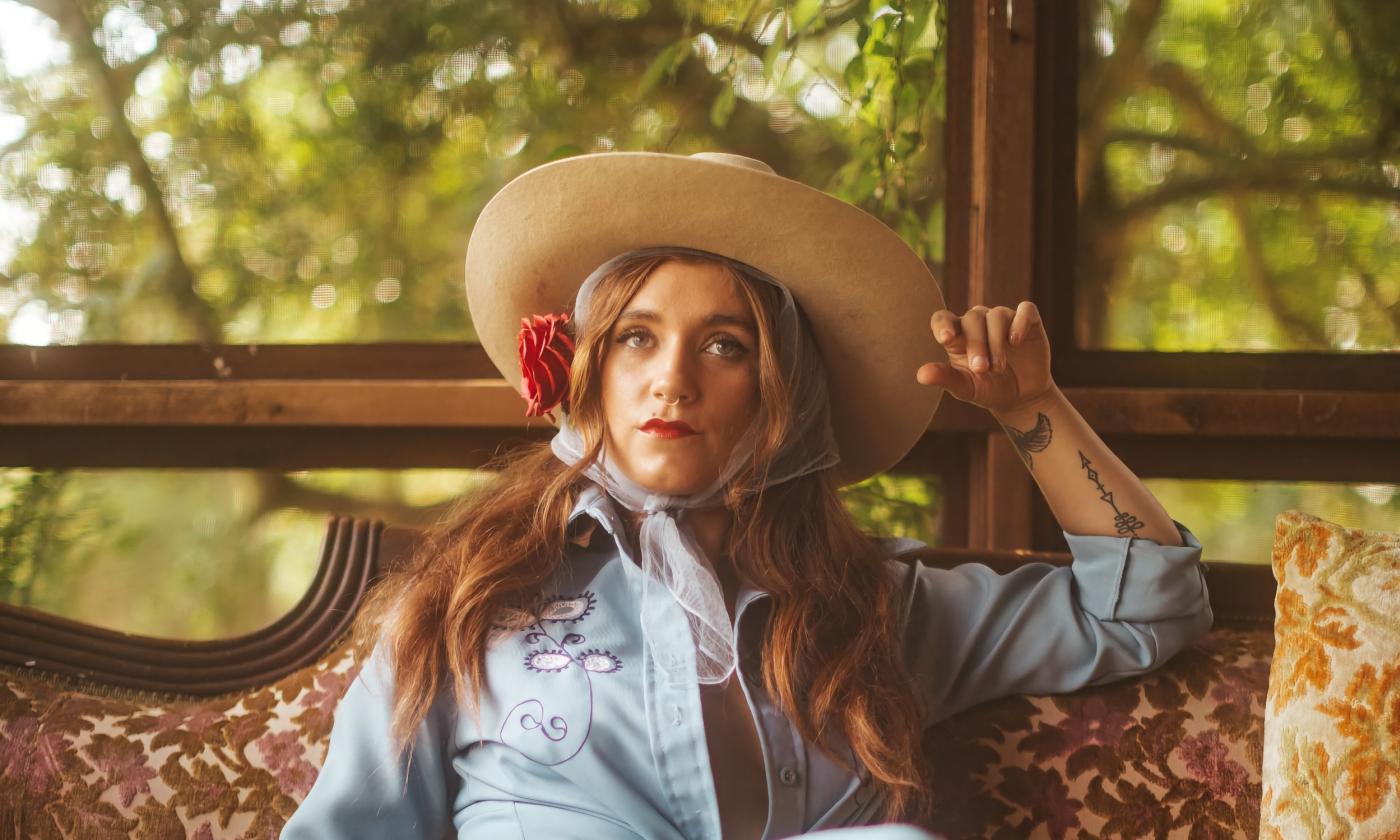 Friday, June 2, 2023 | 8 - 10 p.m.
The Ponte Vedra Concert Hall presents Sierra Ferrell on Friday, June 2, 2023 at 8:00 p.m.
Singer, songwriter, multi-instrumentalist, Sierra Ferrell, joins a cadre of select country musicians whose seem to come from no time, yet to belong in every time. She has a distictive voice, unique writing style, and obvious enjoyment of "old time" music — whether actual old songs, or new ones that pay homage to songs written long ago.
From West Virgina, Sierra has traveled widely around the country, playing on the street corners and small bars, and busking in New Orleans and Seattle. In her debut album, Long Time Coming, she shares 12 original songs that have few boundaries, no gender, and no era. Sierra has said that "I listen to everyrhing from bluegrass to techno to goth metal and it all inspires me..."
Whether singing her own songs, or a cover, such as Neil Young's "Harvest Moon, Sierra mesmerizes the listener. In 2022, at the Americana Awards, Sierra Ferrell was honored with  the title of "Emerging Artist of the Year."
Admission: Tickets are $36.50 and can be purchased on line or at the Amphitheater Box Office on Anastasia Island, which is open from 10 a.m. to 6 p.m. on Thursdays and Fridays, and from 8:30 a.m. to 12:30 p.m. on Saturdays.
When:  Friday, June 2, 2023 at 8:00 p.m. Doors open at 7:00 p.m.
Where: The Ponte Vedra Concert Hall,1050 A1A N, Ponte Vedra Beach, Florida 32082
Parking Information: Free parking will be available onsite. For events not produced by the St. Johns County Cultural Events Division, parking fees will be at the discretion of the event producer.