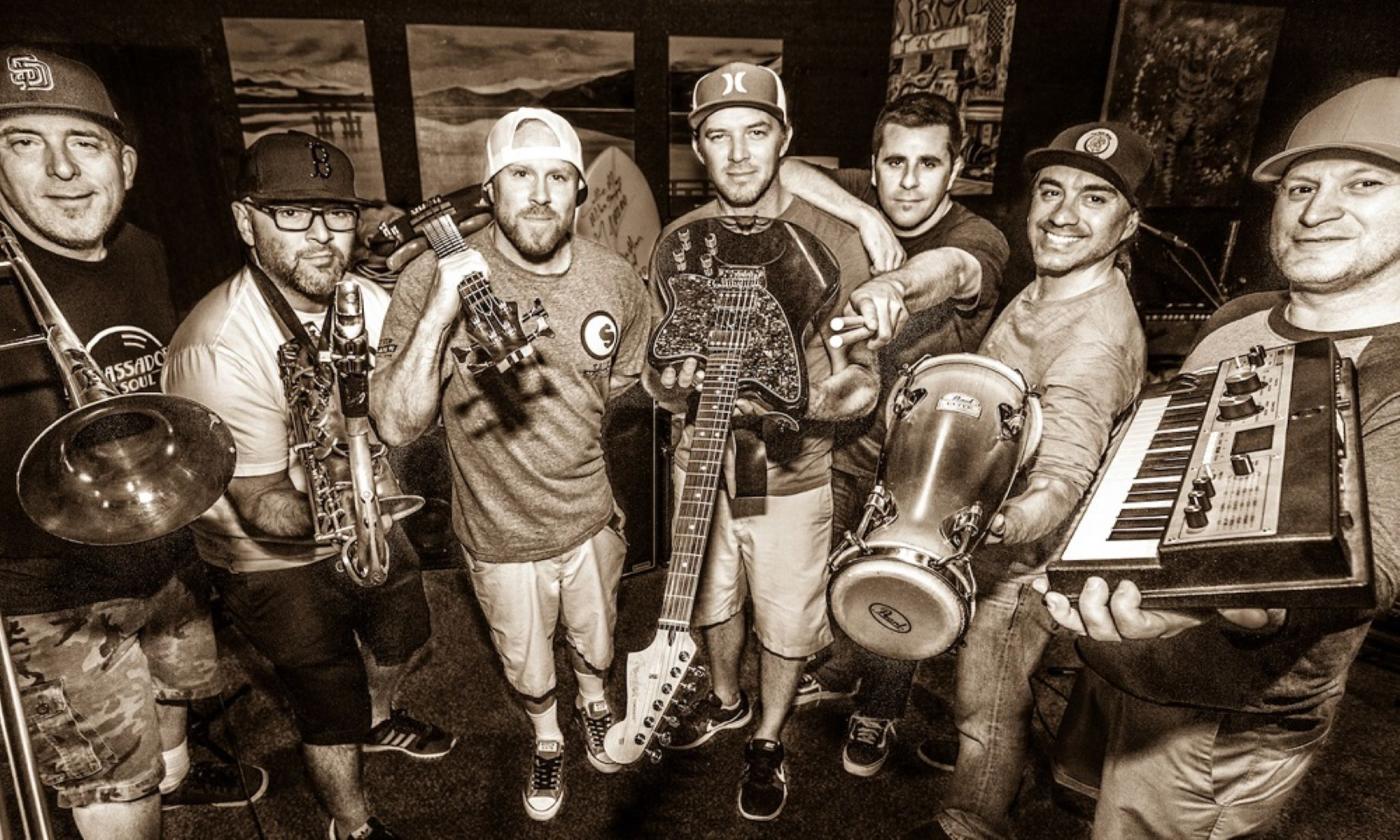 Thursday, Aug. 4, 2022 | 5 p.m.
Slightly Stoopid will perform at the St. Augustine Amphitheatre Thursday, August 4, 2022, with special guests Pepper, Common Kings, and Fortunate Youth. The gates open at 4 p.m., and the show starts at 5 p.m.
Slightly Stoopid
Founded in 1995 by the musical brotherhood Miles Doughty and Kyle McDonald, the California-based band Slightly Stoopid is known for their fusion of reggae, punk, folk, rock, and blues. The band consists of McDonald, Doughty, Ryan "Rymo" Morgan, Oguer "OF" Ocon, Daniel "Dela" Delacruz, Paul Wolstencroft and Andy Geib. Their most recent single "Everyday People (Headhunter remix)" featured hip-hop legend B-Real of Cypress Hill, and longtime collaborator and friend G. Love (G. Love & Special Sauce).
Pepper
A three-piece reggae-rock band originally from Hawaii, Pepper consists of Kaleo Wassman (vocals, guitar), Bret Bollinger (vocals, bass), and Yesod Williams (drums). Since the band's formation in 1996, they have released eight studio albums, as well as two live albums.
Common Kings
An American, Hawaiian and Samoan reggae band from Orange County, California, the band's debut album, Lost in Paradise, was nominated for a Grammy Award. Common Kings, which formed in 2011, consists of Sasualei Maliga (lead vocals), Taumata Grey (guitar), Ivan Kirimaua (bass) and Jerome Taito (drums).
Fortunate Youth
Formed in 2009, Fortunate Youth is an American reggae rock sextet from Hermosa Beach, California. Their fifth album, Good Times (Roll On) was released in September 2021.
Admission:Tickets are $34.50 to $59.50.
When: 5 p.m. Thursday, Aug. 4, 2022. Gates open at 4 p.m.
Where: The St. Augustine Amphitheatre is located at 1340 A1A South St. Augustine, FL 32080.
Parking Information: The St. Augustine Amphitheatre is located on Anastasia Island next to Anastasia State Park and Recreation Area. There is very limited on-site parking so visitors must utilize accessible satellite parking facilities. Each satellite parking area is located within one mile of the Amphitheatre. Satellite parking lots are located behind RB Hunt Elementary at RB Hunt Elementary and the Elks Lodge.
Shuttle Information: The St. Augustine Amphitheatre Shuttle system begins its run one and half hour prior to show time. The shuttle will pick up event patrons at two designated shuttle stops & the soccer field behind RB Hunt Elementary School. Shuttles will run continuously until approximately one hour after the scheduled start time of a concert.
For more information on this event please call (904) 209-0367.
Admission | Ticket Prices
More than $10
Have a Question?
Editor's Note:
We encourage you to verify event times and details with the organizers, as they may change.