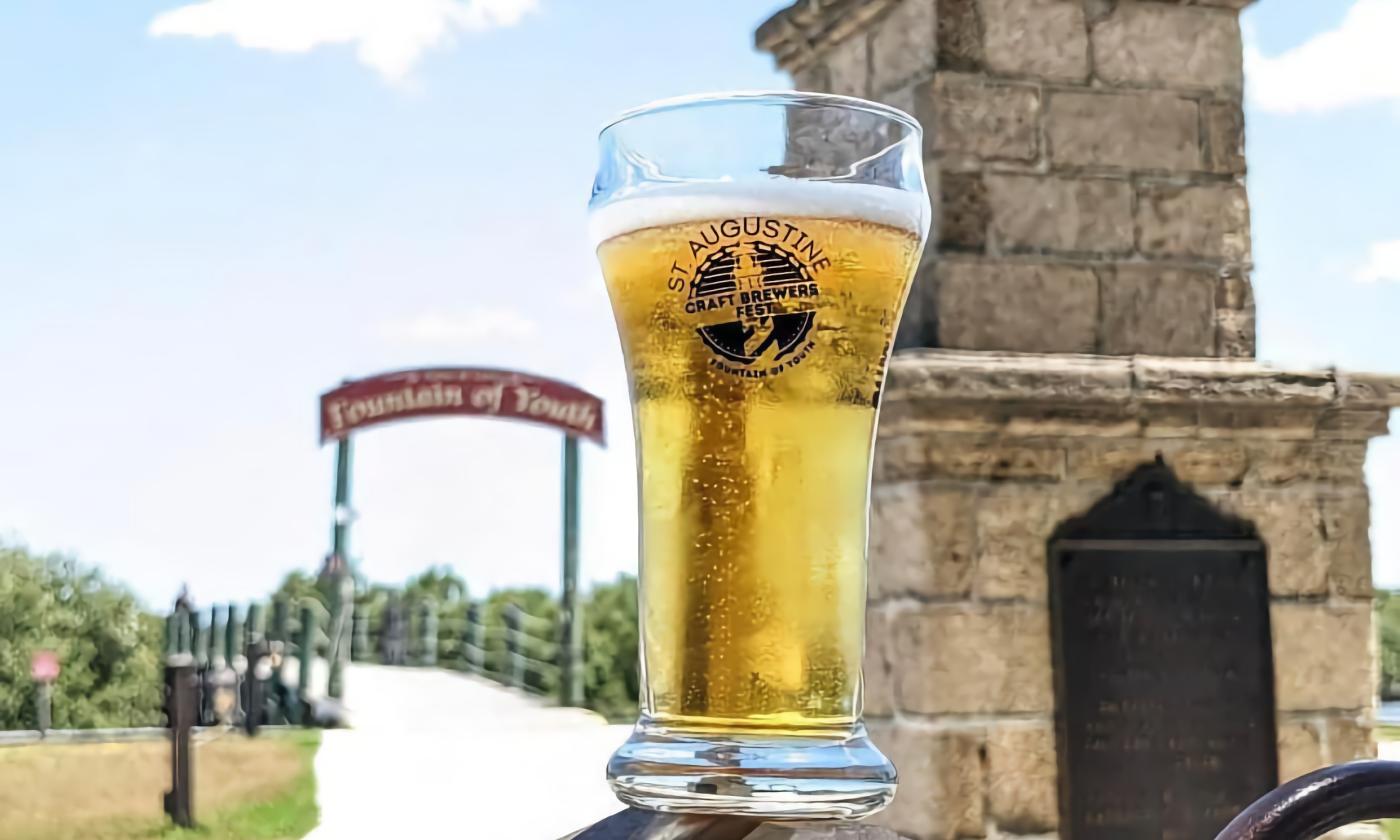 Saturday, May 4, 2024 | 1:00 to 5:00 p.m.
The annual St. Augustine Brewers Fest kicks off at 1:00 p.m. on Saturday, May 4, 2024, at the Fountain of Youth. Proceeds from this event will go to Epic Behavioral Healthcare.
St. Augustine's local breweries, including Ancient City Brewing, Dog Rose Brewing Company, Bog Brewing Company, and Old Coast Ales, will be joined by more than 25 other breweries from around the state and country to offer a day of fun for craft beer enthusiasts.
Festival attendees will be given a tasting cup to use as they visit tents stationed around the Fountain of Youth, where unlimited beer samples will be available. Water filling stations will also be positioned around the Fountain of Youth's grounds, and attendees are encouraged to bring reusable water bottles to stay hydrated throughout the duration of the event.
Except for the 2024 date, the information below is from 2023. We will provide updates as they become available.
Designated Drivers can attend for $8.00, with the purchase of one general admission ticket. Tickets for this popular event are usually available in March, and they usually sell out. Go here for more information and for tickets.
In addition, entertainment will be provided throughout the day including live music and children's activities. The bands performing in 2023 are Thick 'n' Thin String Band, and One Good Ring.
Food will be available from local food trucks including Funkadelic Food Truck, County Road Provisions, I Love Pierogi and Datil Furters Hot Dogs. Being true to a community event, family-friendly activities include face painting and plenty of space for kids to run around.
VIP tickets are available for the festival and include guaranteed on-site parking, access to the climate-controlled pavilion, private restrooms, a catered buffet, a festival tasting glass and full festival access an hour early.
For more information or to purchase tickets, visit here.
Admission: $45 in advance; $50 at the door. (Note: this event generally sells out so it's strongly suggested that tickets are purchased in advance.) VIP tickets are $100. Designated drivers attend for $8.00 with the purchase of a regular ticket.
When: 1:00 p.m. to 5:00 p.m. on Saturday, May 4, 2024.
Where: The Fountain of Youth is located at 11 Magnolia Avenue in St. Augustine, FL 32084.
Proceeds from this event will go to Epic Behavioral Healthcare.
Editor's Note:
We encourage you to verify event times and details with the organizers, as they may change.