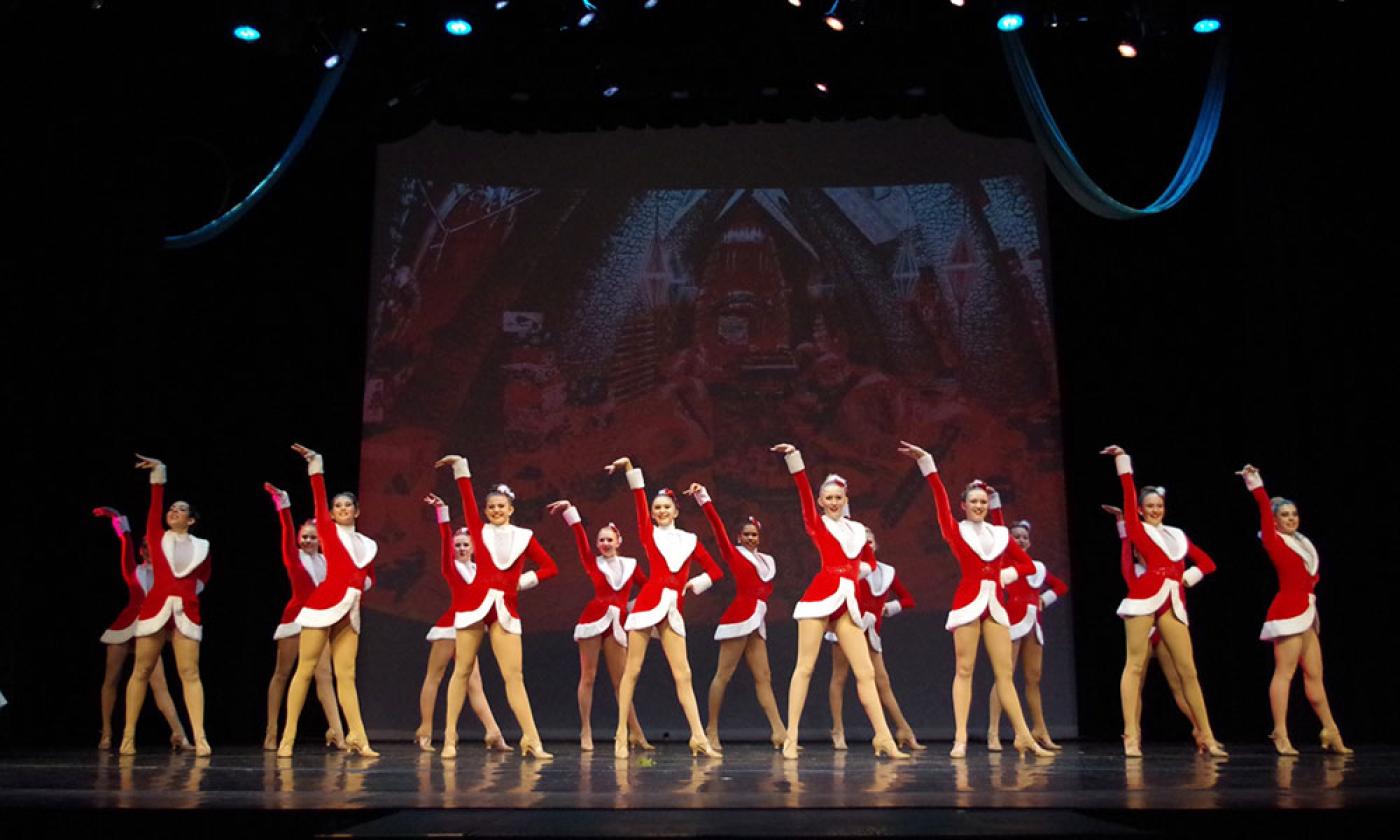 Saturday, Dec. 10, and Sunday, Dec. 11, 2022 | See Times Below
The Dance Company of St. Augustine presents its Winter Spectacular every year in the Lewis Auditorium of Flagler College. There will be three performances in 2022 — at 2 p.m. and 7 p.m. on Saturday, December 10, and at 2 p.m. on Sunday, December 11, 2022.
Filled with a variety of dance styles, characters and holiday scenes, the Winter Spectacular kicks off the holiday season. The Dance Company's winter production features its elite Performance Ensemble of high-kick dancers, ballerinas and acrobats, as well as other dancers and performers from the area. Combined with the dazzling costumes and stage settings, the Winter Spectacular is a great way for visitors and locals alike to get into the mood for the holidays. An added bonus offered this year, 2022, is the VIP Experience where before the performance, families can enjoy cookies, cocoa and take pictures with Santa Claus followed with a special Q & A with the cast along with more photos. 
The Dance Company provides artistic and technical education in a variety of dance styles for aspiring and professional dancers in the St. Augustine area.
Admission: Tickets range from $15 to $30; the VIP Experience is $25 per family, and both can be purchased online at the St. Augustine Winter Spectacular. Tickets at the door are $25. The Box Office opens one-hour prior to the performance. 
When: 2 p.m. and 7 p.m. on Saturday, December. 10, and 2 p.m. Sunday, December. 11, 2022
Where: Lewis Auditorium is located at 14 Granada St. in historic downtown.
Parking: There is limited parking behind the auditorium as well as street parking. Metered street parking is all around historic downtown area.
For more information or to purchase tickets, call (904) 471-4946.
Admission | Ticket Prices
| Option | Price Range |
| --- | --- |
| Purchased online in advance | $15 - $25 |
| Purchased at the door | $25 |
| VIP Experience | $25 |
| Tickets prices vary based on seating | |
Have a Question?