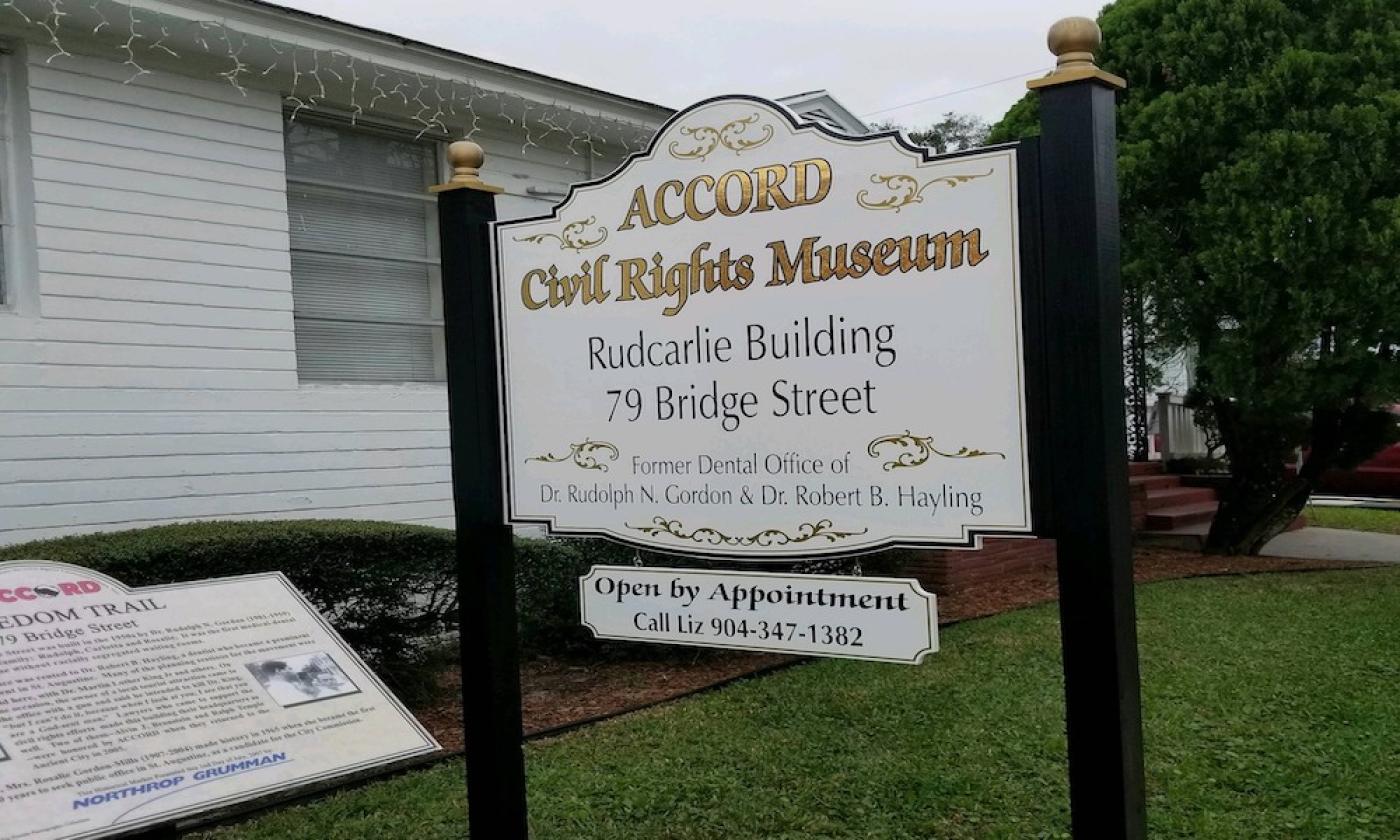 ACCORD Freedom Trail
Visit and learn about Civil Rights destinations in St. Augustine
The Civil Rights Act of 1964 was contested in Congress until televised demonstrations in St. Augustine pushed legislators over the edge. Local activists risked their lives and some lost their jobs and homes to make it happen. That story is illustrated through a series of local landmarks called the ACCORD Freedom Trail. The Trail was created by the 40th ACCORD Organization and sponsored by The Northrop Grumman Corporation.
Brochures for the Freedom Trail's self-guided tour are available at the St. Augustine Visitor Information Center in downtown St. Augustine.

The 40th ACCORD (Anniversary to Commemorate the Civil Rights Demonstrations), Inc. is a 501(c)3 non-profit organization established in 2003. The group has sponsored many events to commemorate the heroes and she-roes of St. Augustine's Civil Rights Movement. There mission is thus:
"Remembering, Recognizing, and Honoring all those who risked their lives to attain civil rights for all and celebrating St. Augustine's pivotal role in the Civil Rights Act of 1964." 
Click here to visit the ACCORD's website. 
Click here to learn more about the ACCORD Civil Rights Museum.
Click here to learn more about the Black History museums of St. Augustine, Florida.
Stops on the ACCORD Freedom Trail —
Dr. Hayling's Dental Office 
79 Bridge Street 
Dr. Robert Hayling has been called the "father" of St. Augustine's civil rights movement. In his dental office, he coordinated demonstrations and provided office space for out-of-town lawyers and leaders, including Dr. Martin Luther King, Jr.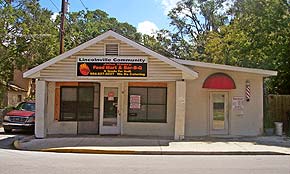 Lincolnville Public Library 
97 M.L. King Avenue 
The Lincolnville Public library was one of the training camps for civil rights activists. Here, Reverend Thomas Wright trained college students in nonviolent techniques before they began sitting-in at local lunch counters.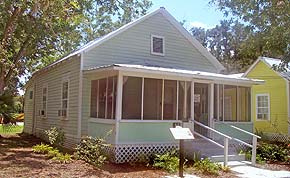 Willie Galimore's House 
57 Chapin Street 
Willie Galimore, St. Augustine's most famous athlete, returned here to help with his hometown's civil rights movement. As a Chicago Bears NFL star, he became the first black registered guest at a white-only hotel local demonstrators had been protesting.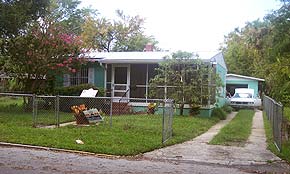 Janie Price's House 
156 M.L. King Avenue 
Like many locals, Janie Price offered her home to civil rights activists who came from out of town to support St. Augustine. Dr. Martin Luther King, Jr. and his colleague stayed here the night before their demonstration and arrest at the Monson Motor Lodge.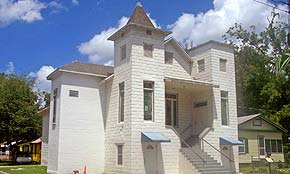 Zion Baptist Church 
96 Evergreen Avenue 
Zion Baptist Church hosted rallies to encourage support for the civil rights movement in St. Augustine. A guest speaker here was the Freedom Riders' famous attorney, William Kunstler.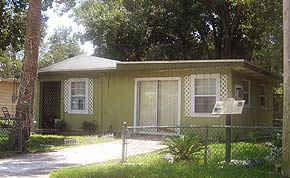 Dr. Hayling's House 
8 R.B. Hayling Place 
Dr. Robert B. Hayling has been called the "father" of St. Augustine's civil rights movement. For his efforts to end segregation, he was severely beaten by the KKK, and shots into his house killed his dog and barely missed his wife.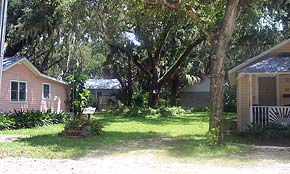 Roberson Family's House 
(firebombed - Gault Street) 
Bungum Roberson served as local treasurer of Dr. King's Southern Christian Leadership Conference. After his sons braved the dangerous trek as black students entering the all-white Fullerwood School, the family lost their house to a firebomb; only the steps remain.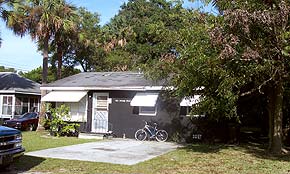 Loucille Plummer's House 
177 Twine Street 
Loucille Plummer hosted a special houseguest who first put St. Augustine in the spotlight of national news. Her guest, Mary Parkman Peabody, the 72-year-old mother of the Governor of Massachusetts, was arrested for trying to be served in a racially integrated group at the Ponce de Leon Motor Lodge.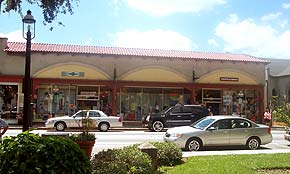 Woolworth's Department Store 
31 King Street 
In the summer of 1963, local black high school students sat-in at the segregated Woolworth's lunch counter. They were arrested, and four of them spent the next six months in jail and reform school for refusing to quit demonstrating.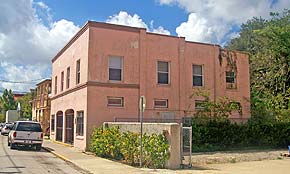 Florida Headquarters for SCLC 
64 Washington Street 
The Southern Christian Leadership Conference (SCLC) was founded in 1957 by Dr. Martin Luther King. This was the organization's Florida headquarters, run by Loucille Plummer, a local nurse who lost her job because of her civil rights activities.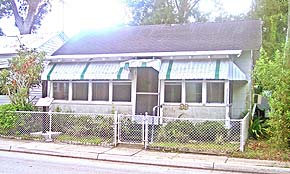 Washington-Davis House 
33 Bernard Street 
This was the home of Rose Etta Washington and Alfred Eugene Davis, two of the first black students to attend segregated schools in St. Augustine. The majority of black students to brave all-white schools lived on this street.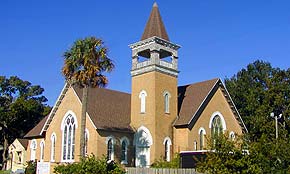 Trinity United Methodist Church 
84 Bridge Street 
Trinity United Methodist Church hosted many rallies to encourage locals to protest racial discrimination. Nightly public marches began and ended here, with the marchers enduring verbal and physical attacks as they made their way back to the church.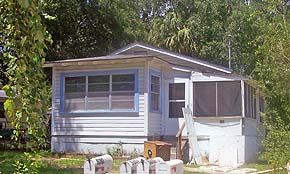 Reverend Halyard's House 
570 Christopher Street 
Reverend Halyard traveled to Tallahassee, Washington, and Orlando to find powerful help for the racial situation in St. Augustine. He drove to Jacksonville to retrieve Dr. King from the airport. He and his wife also provided lodging for General Patton's cousin, Sarah Patton Boyle, who helped with the civil rights movement.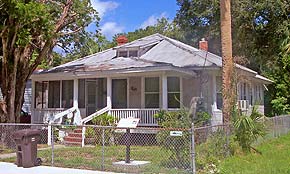 Rena Ayers' House 
120 DeHaven Street 
Jutson Ayers worked as an alligator wrestler for a quarter of a century at the St. Augustine Alligator Farm. After his death, his wife Rena used their home to host out-of-towners who came to support the civil rights movement.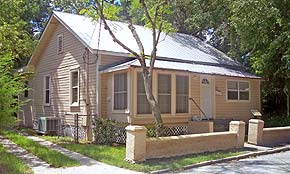 Reverend Wright's House 
111 Lincoln Street 
This house was the parsonage to St. Mary's Baptist Church, where Reverend Thomas Wright was pastor. As president of the St. Augustine NAACP, Reverend Wright worked hard to end segregation in St. Augustine. Threats against his family led him to move them to Gainesville, where his daughter became the first black graduate of Gainesville High School.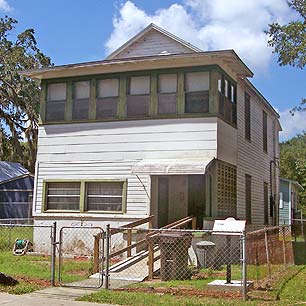 Bell Family's House 
112 M.L.King Avenue 
The Bell family was active in the civil rights movement, and their daughter, Veronica, was one of the first brave students to attend an all-white school. Among the visiting activists who were hosted in the Bells' home was Dr. King's aide, J.T. Johnson, who took part in the famous swim-in at the Monson Motor Lodge when the manager poured acid into the pool.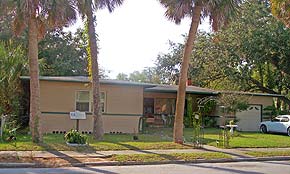 Reddick Family's House 
56 Park Place 
James G. Reddick was a longtime principal of Excelsior School and editor of this town's first black newspaper, The St. Augustine Post. His wife Maude was the supervisor of black schools in St. Augustine before integration. The Reddicks gave lodging to two bishops' wives who brought national attention to racism in St. Augustine by getting arrested in demonstrations here.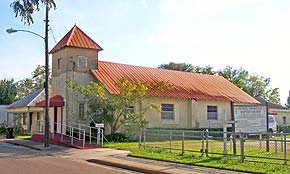 Bethel Baptist Church 
222 Riberia Street 
Bethel Baptist Church provided a meeting space for the NAACP Youth Council, where Dr. Hayling taught students peaceful protest techniques. The church also hosted a "Freedom School," where Reverend Andrew Young taught black history and the history of the civil rights movement.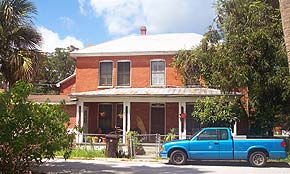 Shepherd Family's House 
84 Benedict Street 
St. Paul A.M.E.'s Reverend Shepherd Hunter and his wife Alberta lived here, while their church hosted mass rallies with Dr. King and Jackie Robinson. Their granddaughter, Charlayne Hunter-Gault, became the first black woman to attend the University of Georgia, and correspondent for the television program "MacNeil/Lehrer News Hour."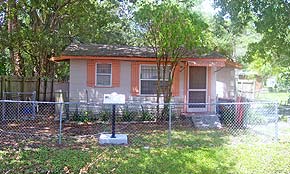 Georgie Mae Reed's House 
1074 West King Street 
This was the home of Georgie Mae Reed, a polio patient who accompanied several elderly women in St. Augustine's first nationally broadcasted civil rights protest. The women, important political figures, asked for service at the Ponce de Leon Motor Lodge restaurant and were arrested because they were a racially mixed group.