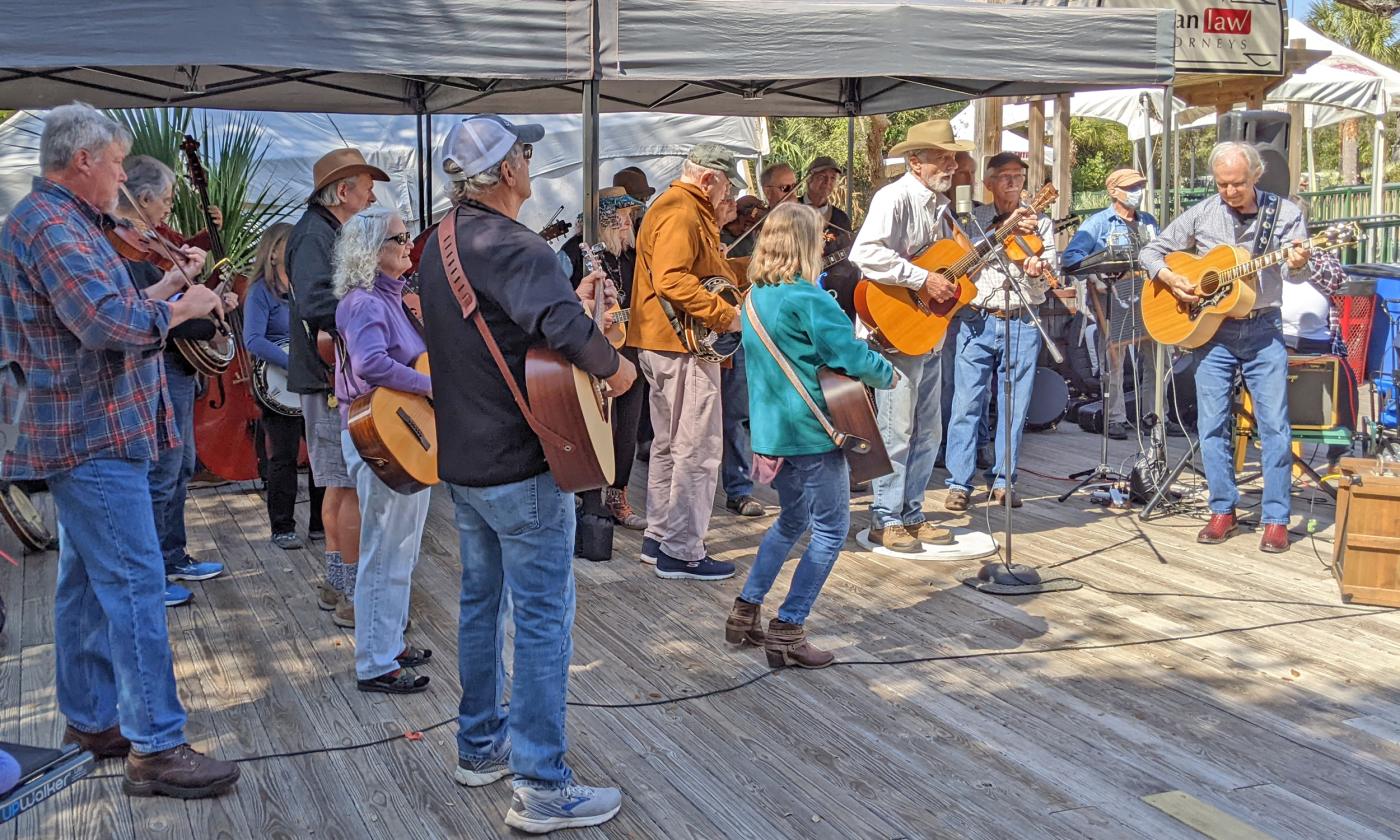 Free Rangers
This amorphous band never fails to delight the audience at the St. Augustine Amphitheatre Farmers Market.
While it's common for St. Augustine bands to have what we call "intermingled alliances" — no group (and we use the term loosely) has more mingled music alliances than The Free Rangers.
Essentially a pick-up band of musicians who supposedly focus on music of the folk, bluegrass, and Americana genres, The Free Rangers have been known to play gospel, rock, pop, country and even a bit of jazz.
The Free Rangers bring folks into the community in many ways, and have heard from listeners some pretty heartfelt words of how they are affected, reporting that the Rangers give the "the space we needed to slow down, breathe, and appreciate the now."
Led (and we use the term loosely) by Bert Hodge of the Thick and Thin String Band, the group is comprised of anyone who wants to grab their instrument join The Free Rangers on the Front Stage at the St. Augustine Amphitheatre Farmers Market. There are a few rules which include waiting your turn to lead, playing in the right key, and not playing between songs or from the audience.
The Free Rangers play from 8:30 a.m. to 12:30 p.m. every Saturday when there's a farmers market. They take requests when they want to, and accept tips with delight.
The Free Rangers will occasionally appear at local festivals and fundraising events. Whether at one of these pop-up shows or at the market, part of the fun is that one never knows who will show up, how many banjos or bass players there will be, and whether they will play that song they played that you loved so much last month.  This is a band that will always make you smile.