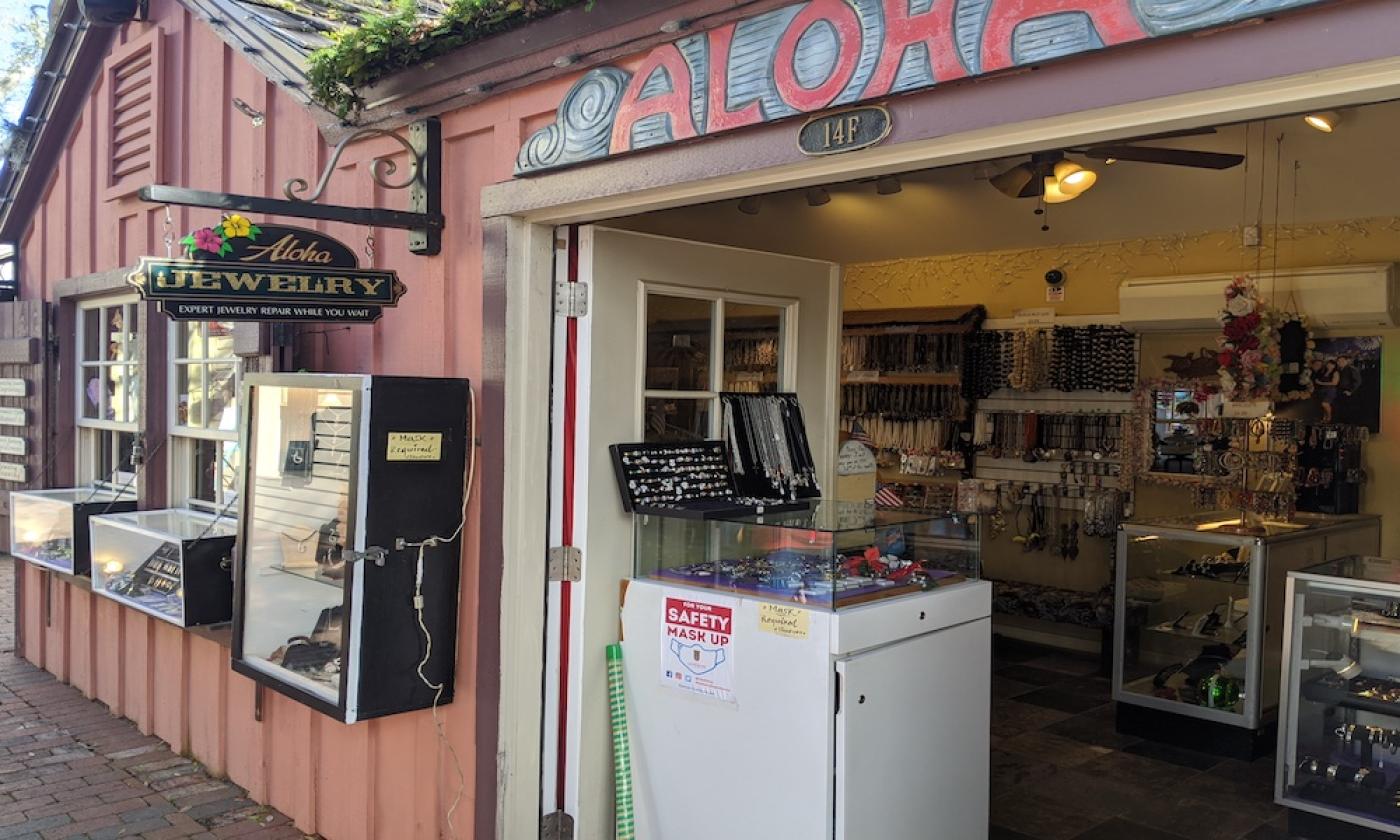 Currently closed.
Mon - Thu:
10:00 am - 6:00 pm
Fri - Sat:
10:00 am - 7:00 pm
Aloha Jewelry is located at 14 St. George Street in the Arcade of Professional Artisans and Craftspeople, near the City Gate entrance to St. George Street.
Aloha Jewelry carries bracelets, rings, necklaces, pendants, and more. Jewelry can be found both inside and outside the shop. Visitors can have their jewelry repaired while they browse Aloha's selection or explore more of St. George Street.
For more info please call (904) 824-6482.
Currently closed.
Mon - Thu:
10:00 am - 6:00 pm
Fri - Sat:
10:00 am - 7:00 pm